The COVID-19 pandemic has changed many things about our lives but one thing that it, nor indeed anything else, can stop is TRUE LOVE! With Valentine's Day on the way, there are sure to be plenty of proposals and so we have created this edition of the Bridal Fabrics blog for the newly engaged. In it, you'll find plenty of inspiration with a selection of fabulous ivory lace designs.
Keegan: Ivory Embroidered Lace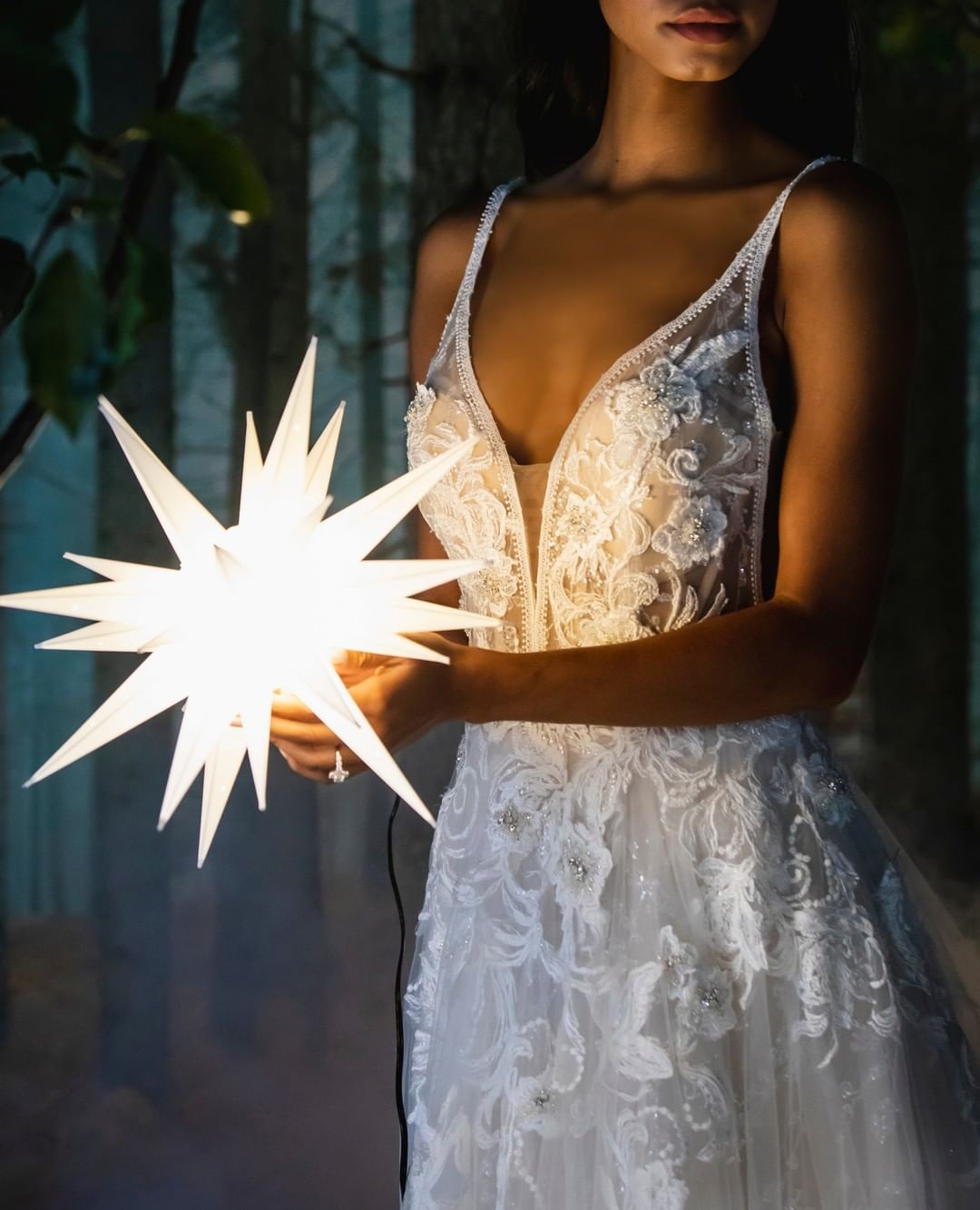 Fabulously flamboyant, Keegan is one of those dress fabrics online that are sure to bring lots of excitement to the just engaged. Keegan bridal lace is framed with unusual asymmetric edges, with the main design comprising large, flowing floral patterns. Ribbon cording and clear, colourless sequins add gorgeous embellishment. This delightful wedding fabric, which is also available in a playful Dusky Pink colour option.
Thomasina: Ivory Sequinned Embroidery Lace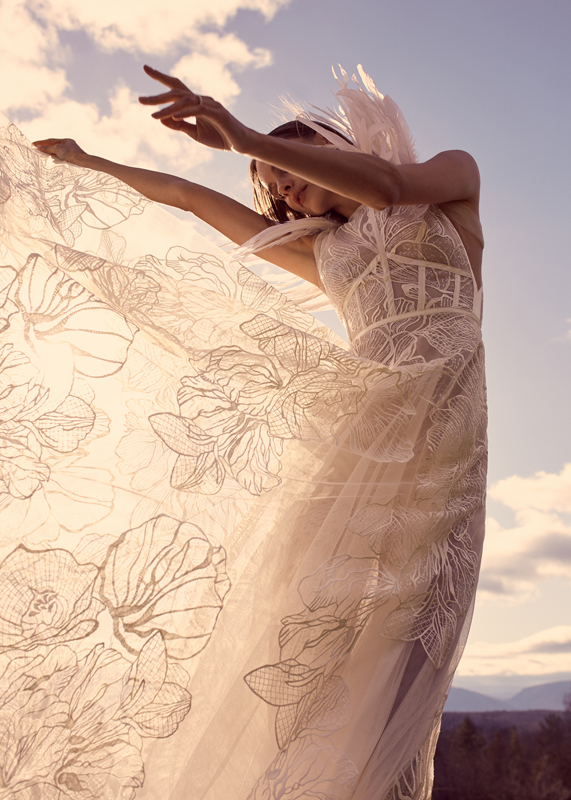 Thomasina is an eye-catching addition to our online fabric shop. Onto a super-sheer base of ivory tulle, our designer has embroidered a series of abstract floral shapes on a big and bold scale, before embellishing this daring design with a handful of sparkling sequins.
Vedette: Ivory Embroidered Lace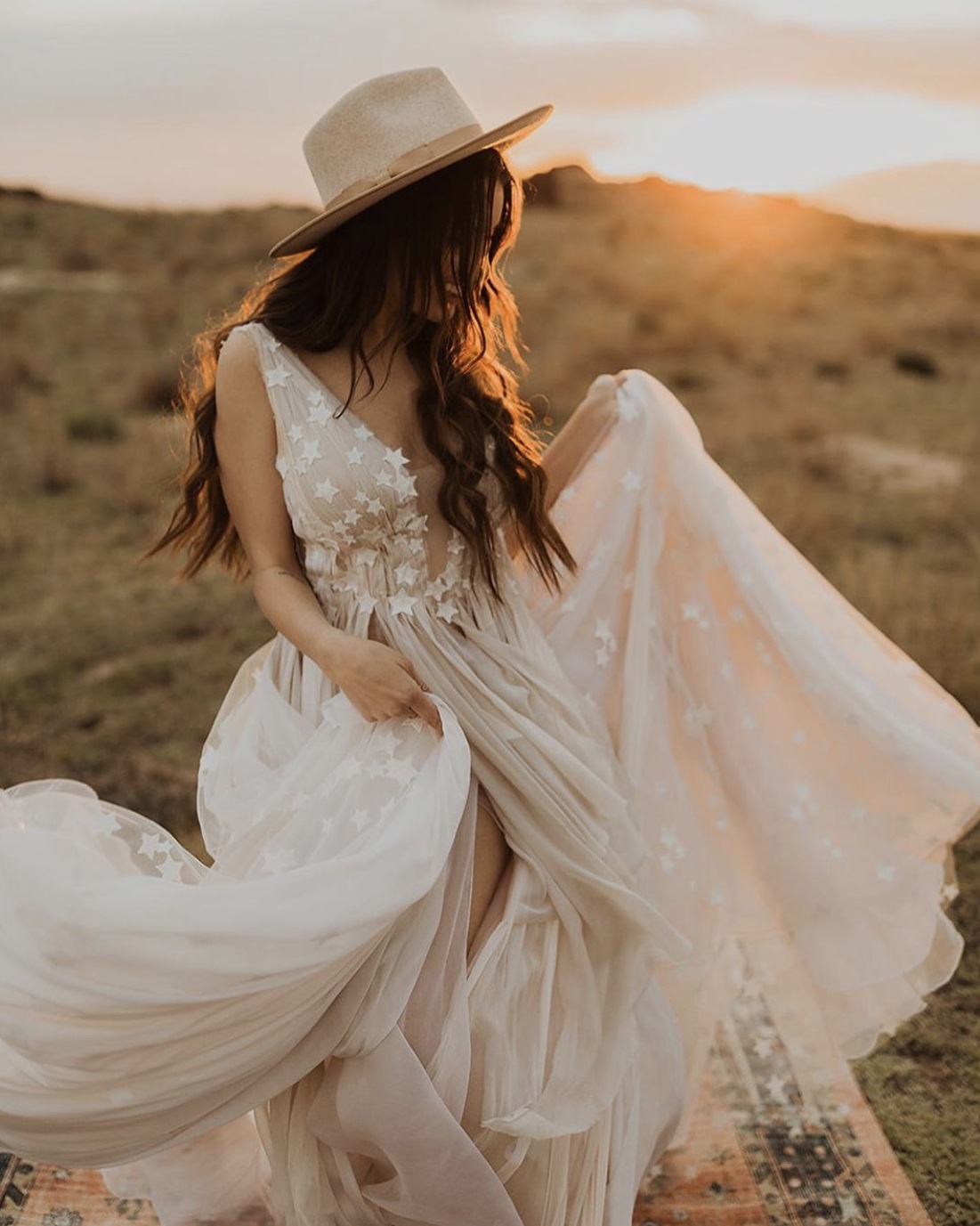 The meaning of the French word 'Vedette' is star, in the sense of celebrity; and that's certainly how you'll feel when you're wearing it! One of our most enchantingly ethereal online fabrics, Vedette features a heavenly galaxy of embroidered stars in different sizes. Elegant translucent sequins decorate these stars, producing a magical glittering effect.  
Elise: Nude Glitter Lace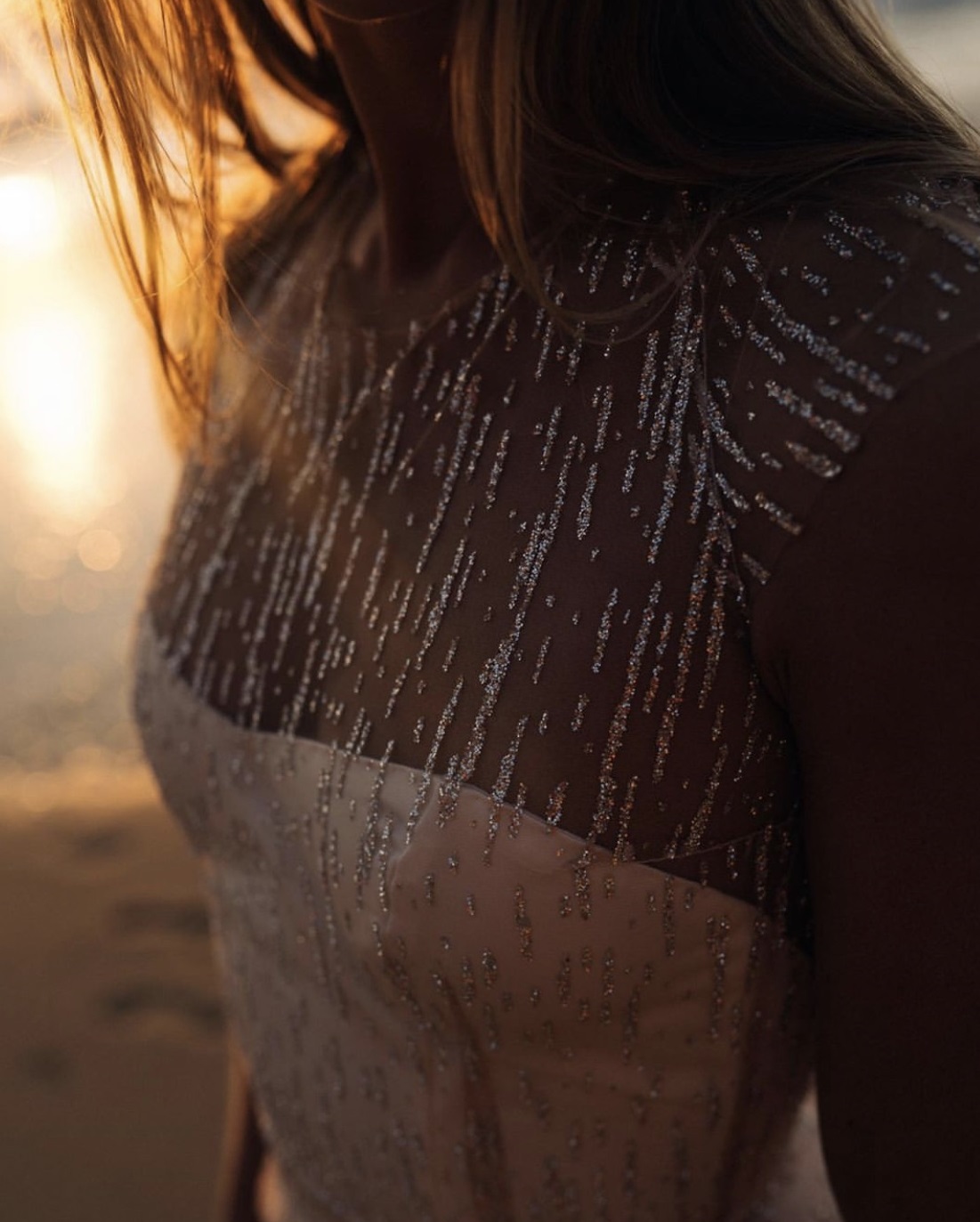 Created without borders, Elise lace fabric offers exceptional versatility in terms of design and will work equally well for both wedding gowns and evening wear. Elise is available with a nude or ivory tulle base, onto which our designer has rendered a hypnotically dense rainfall pattern in superlative silver glitter.
Check out more wedding dress lace on our website and remember that your first two samples are provided absolutely free!