With Valentine's Day less than two weeks away, romance is on everyone's mind. For many of those lucky people destined to find true love on 14th February this year, blissful marriage is on the cards and there are sure to be plenty of newly engaged couples feeling all loved up!
One of the first things a blushing bride to be needs is a little bit of wedding dress inspiration when she is just engaged. We're in LOVE with these romantic bridal lace designs and we're sure you soon will be too...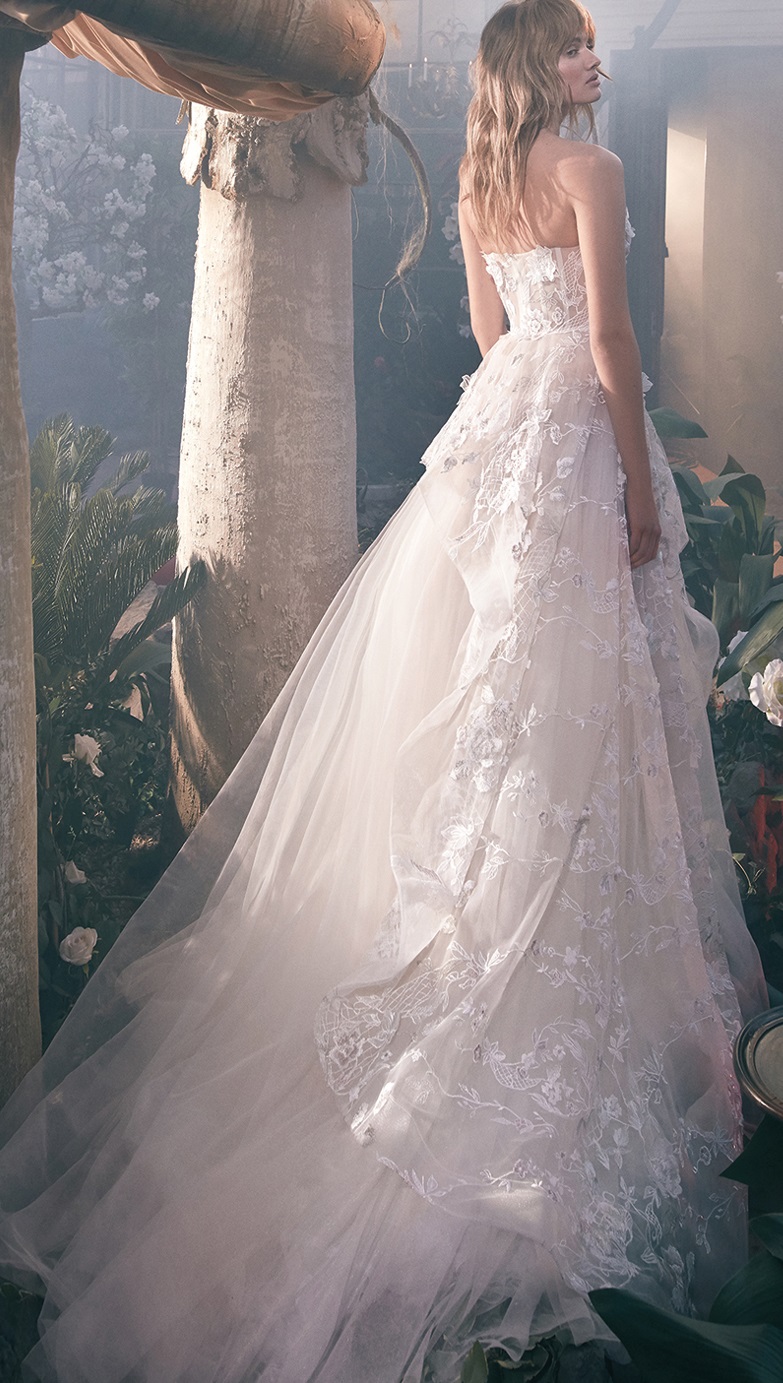 Antonella wedding dress lace is an extremely exciting addition to our collection. A selection of striking threads is used to create the dramatic flowers-and-foliage design, which is embroidered onto an ivory tulle emblazoned with lattice work and overlaid with organza.
Many of these elements are 3D and embellished with pearlised beads and translucent sequins. An ivory on ivory version is also available. Has to be seen to be believed!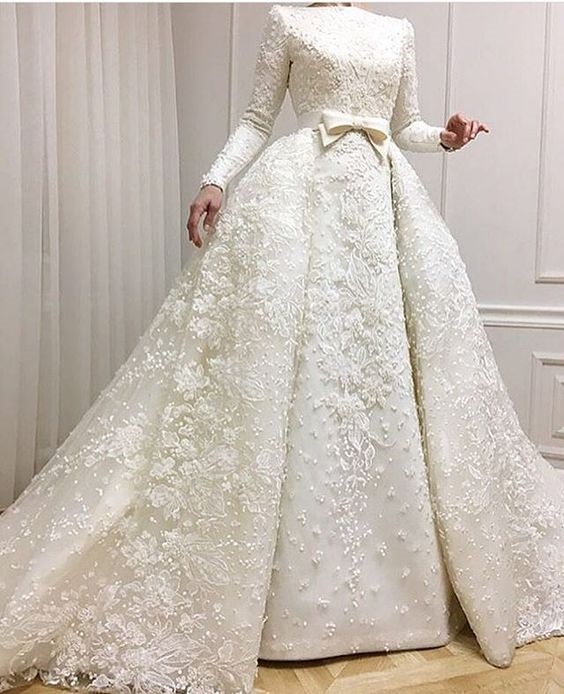 Using lustrous ivory yarn, our designer has embroidered a large-scale floral bouquet onto a soft ivory tulle and added laser-cut chiffon petals.
This delightful display is enhanced with diamantes, beads and sequins, creating a superb shimmer.
Asymmetric edges frame this tasteful yet vibrant design, with subtle yet unmissable colourless sequins adding a fascinating sparkle. Try Greer embroidered lace in Black for an extra-glamorous touch!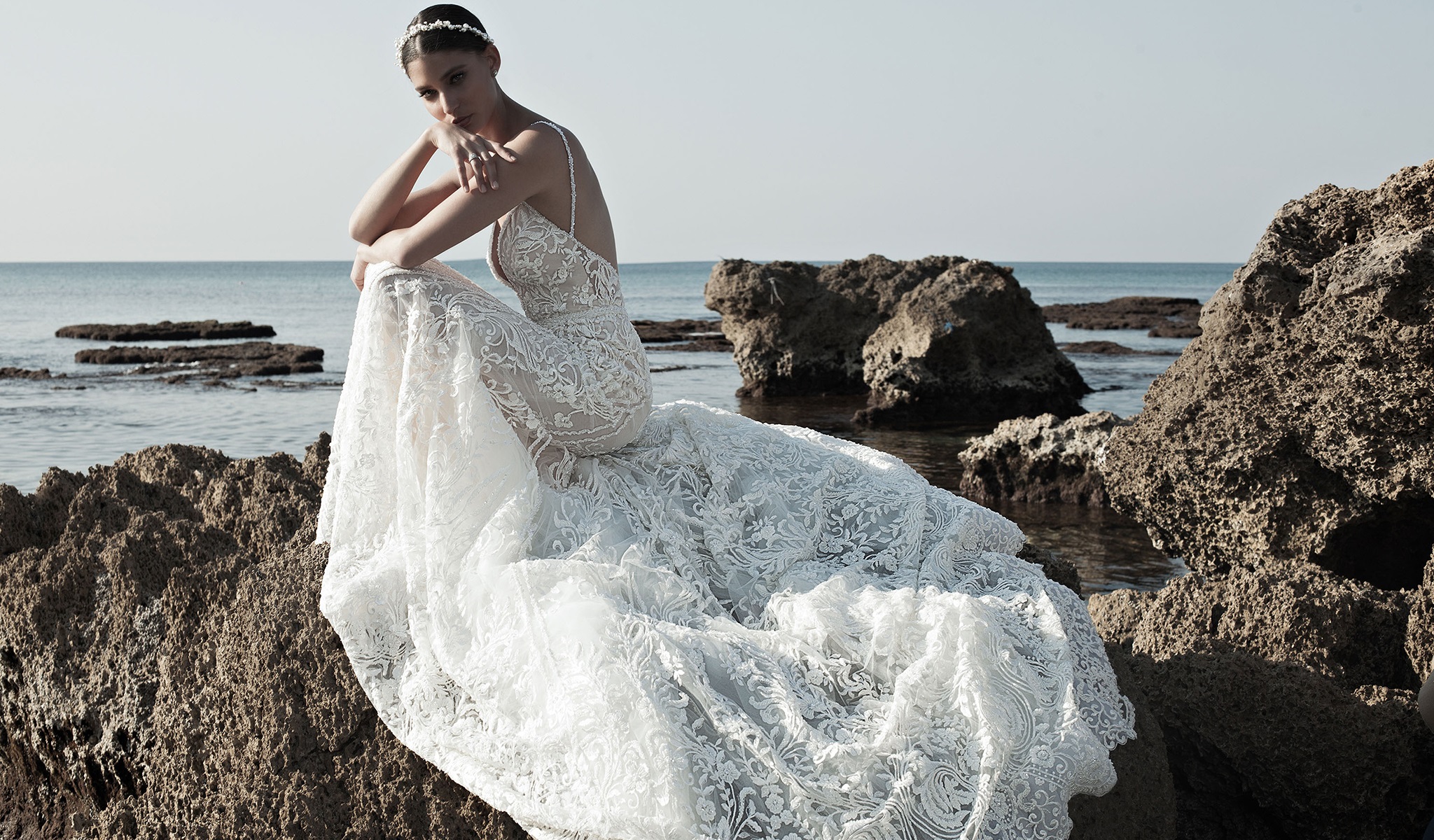 Geometric shapes and bands run across the width of this wedding dress lace, which perfectly embodies the recent trend for non-floral bridal materials. Philine has a Raschel base that features elegant cording and the fabric is fringed at both edges.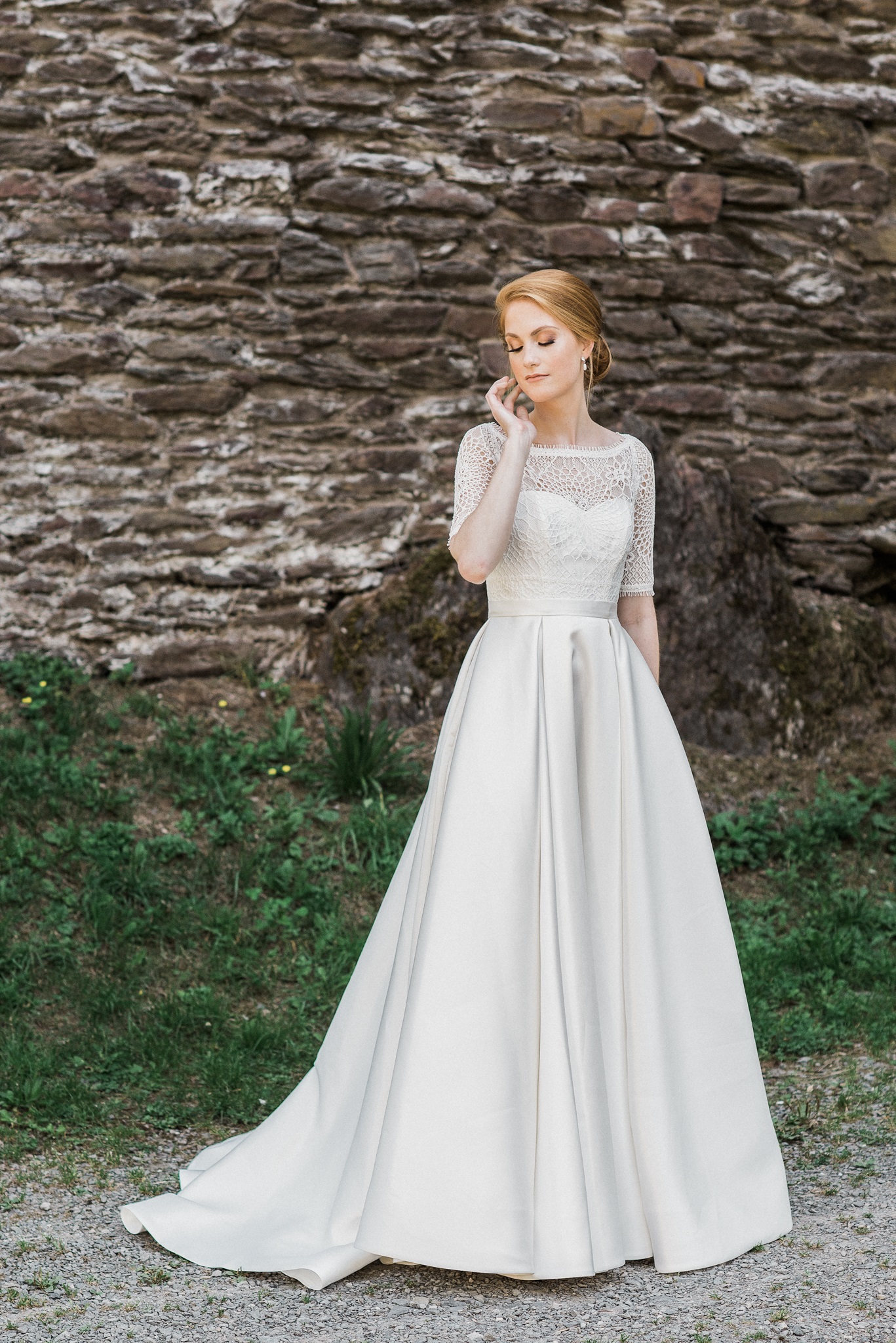 Browse our website now and lose yourself in a fabulous forest of fabric!