Bridal Fabrics proudly supply wedding dress material to couture designers all over the world. One of these designers is Daciana Johnson, who is the founder and lead creative designer at Daci Gowns, a bridal atelier and boutique based in Idaho in the USA. Daciana is a regular Bridal Fabrics customer and frequently shares images of her creations to our online gallery. Here we look at two of our favourites and find out more about which of our fabrics she used to create them.
We think you'll agree that the dress in this first image is nothing less than magnificent. To create the breathtaking look, Daciana used one of our ivory beaded lace fabrics called Ava. Onto a tulle background, our designer embroidered fine ivory thread to create a modern brocade style pattern, framed with matching scalloped edges.
To add that essential lustrous shimmer, pearls, sequins and beads have been added with a skilled and creative hand. Matching lace trim completes the look. An alternative to Ava lace fabric in Champagne and with more subtle embellishment is available as Albany.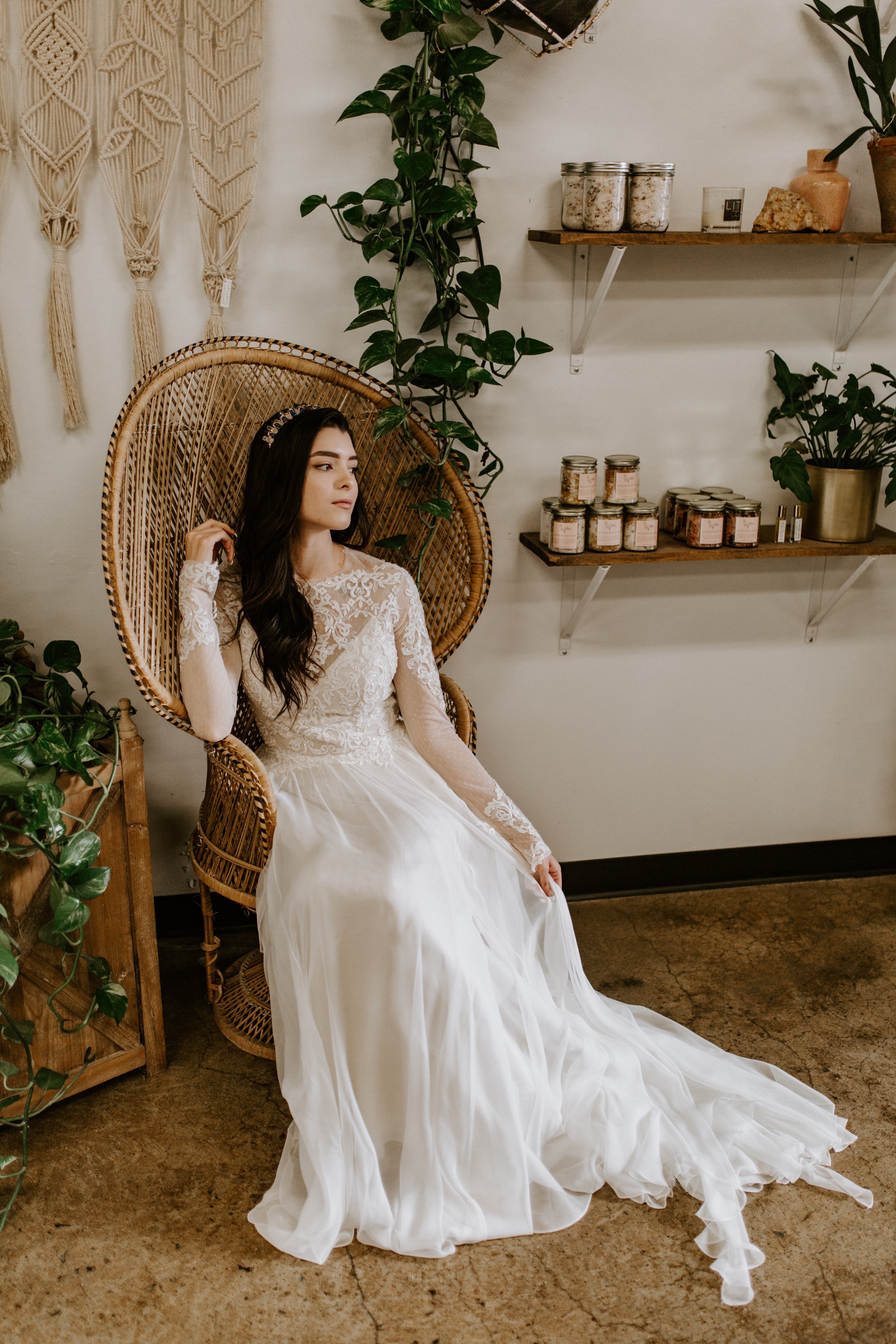 Though a little less decadent than the first gown, though no less attractive for that, is another created by Daciana using Iris, a corded and beaded lace fabric in a rich, regal ivory colour. Iris was sourced by Bridal Fabrics in response to customer requests for a lace fabric with plainer areas in the centre leading to more richly-decorated edges. Floral motifs are place next to the matching borders, the two areas linked with a visually-pleasing vertical line.
Cording and different types of beadwork enhance and highlight selected areas of the fabric. Lightweight and elegant with a delectable handle, Iris lace fabric is a charming, fascinating style. If you like the design but prefer a more subtle look without beading and cording, check out Macey.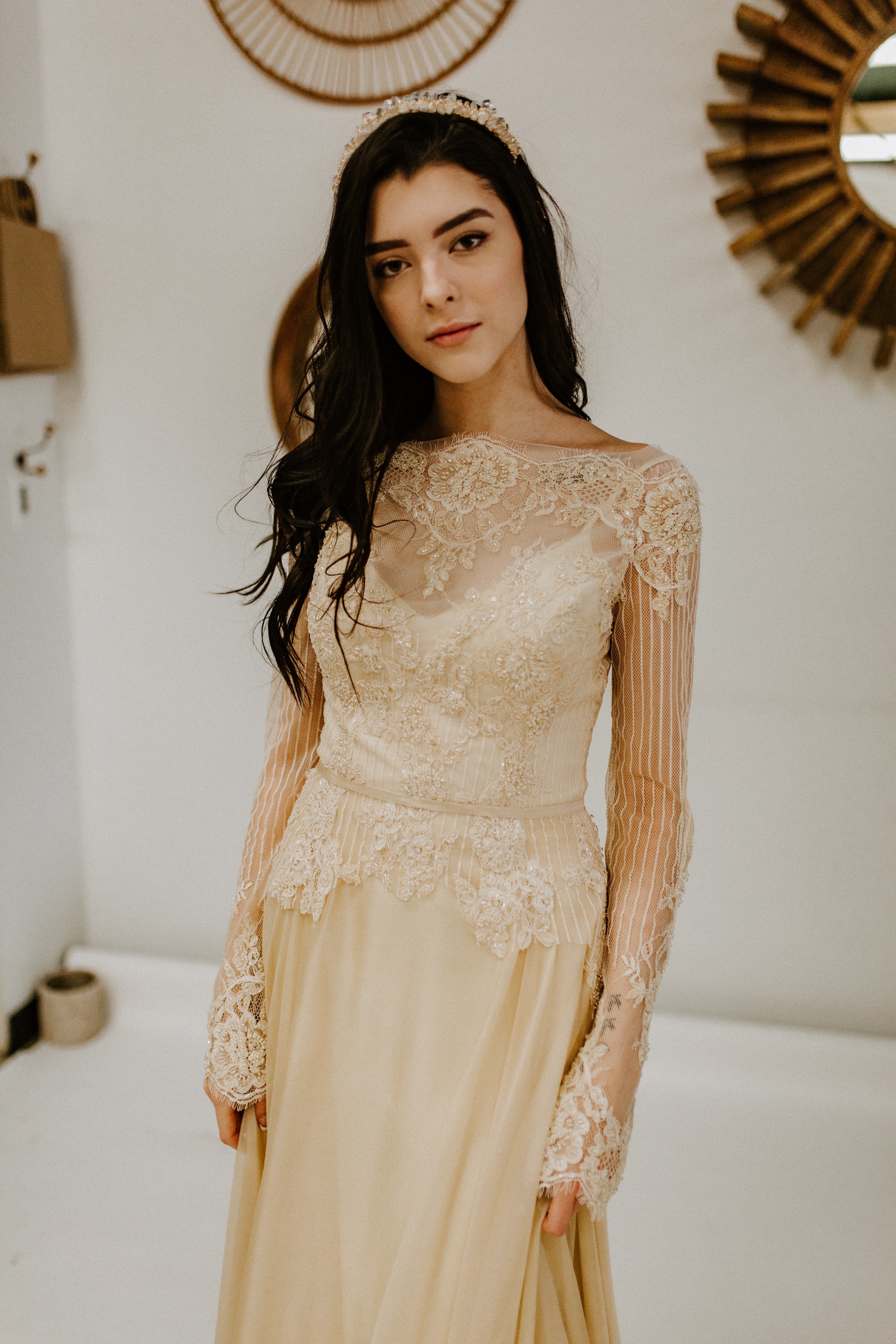 We invite you to check out more of Daciana's work on her website. Feeling inspired? Discover these and hundreds more lace fabric designs on the Bridal Fabrics website.