Bridal Fabrics - Reinvented for Baby!
https://www.bridalfabrics.co.uk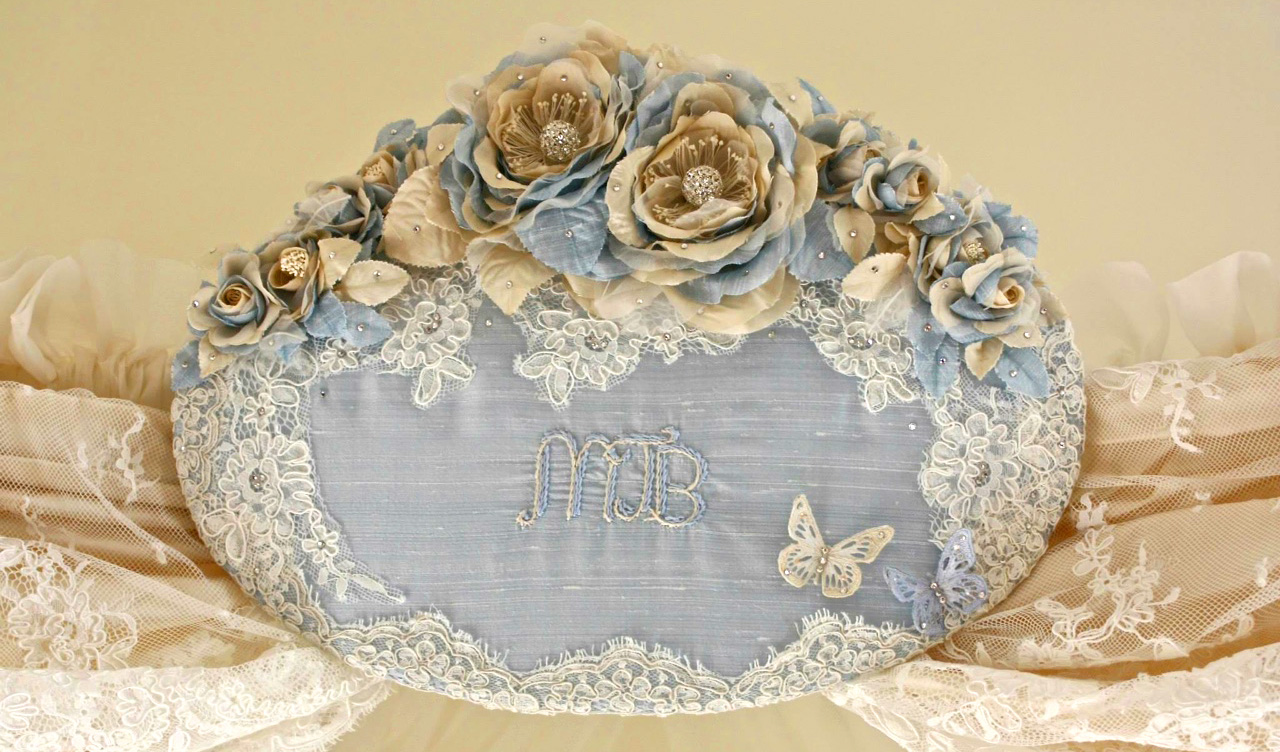 Bridal Fabrics - the clue is in the name! But, in our dizzy, constant and neverending world of weddings, we sometimes forget to mention that our fabrics are often used for lots of other garments, from prom dresses and other eveningwear to christening gowns, fancy dress and theatrical costumes. And it is not just clothes, either! Check out THIS exciting use of one of our favourite bridal lace designs - Eloise.
Yes, you can believe what your eyes are now telling you - these absolutely stunning, handcrafted heirloom cots were lovingly created by talented mum-and-daughter duo Deborah and Olivia who, together, produce these and a number of other items. With a truly antique look that would make any baby feel like a prince or princess, while making the nursery look and feel relaxed and comfortable for Mum and Dad, each cot is carefully designed and planned before being brought into reality by the artistic pair.

The designs that are featured here are just two of the many available, which you can see more of on Deborah and Olivia's web page at Deborahpageoriginals.webs.com. Their website has become extremely popular, fuelled by a recent return to more traditional tastes in interior design, particularly when it comes to the nursery. We were delighted to receive the photographs here, which show a classic bassinet cradle and the Rolls-Royce of heirloom cots, a magnificent 4-poster design with silk flower details.
Both of these designs incorporate Eloise lace, adding the perfect finishing touch of class. Eloise is a border lace and is available in Black, White or Ivory, with matching trim and appliqués also in stock. The gorgeous varying floral motifs are expertly arranged to give a complete, harmonious look, which centres on a single large bloom. Check out our gallery to see Eloise lace used in a more traditional manner - as part of a wedding gown!
Thanks so much to Deborah and Olivia for sharing these wonderful photos. You have made us all feel broody - but we only want a baby so we have an excuse to buy one of those heirloom cots. Check out Eloise wedding lace and don't forget to visit Deborah and Olivia's page.