Artists and designers have always taken inspiration from the beauty of the natural world. As autumn is especially beautiful, it is no surprise that many designers are inspired by the season to create delightful dress fabrics featuring leaves. The comprehensive Bridal Fabrics collection of wedding dress lace of course contains many such styles and this edition of our blog showcases just five of them...
Eve: Ivory 3D Lace
Garlands of lovely leaves decorate this ivory lace, which has recently been added to our online fabric shop to great acclaim. The large-scale pattern makes this a supremely eye-catching leaf lace, a quality that is further enhanced with the addition of sequins and three-dimensional leaf details.
Autumn: Ivory Embroidered Lace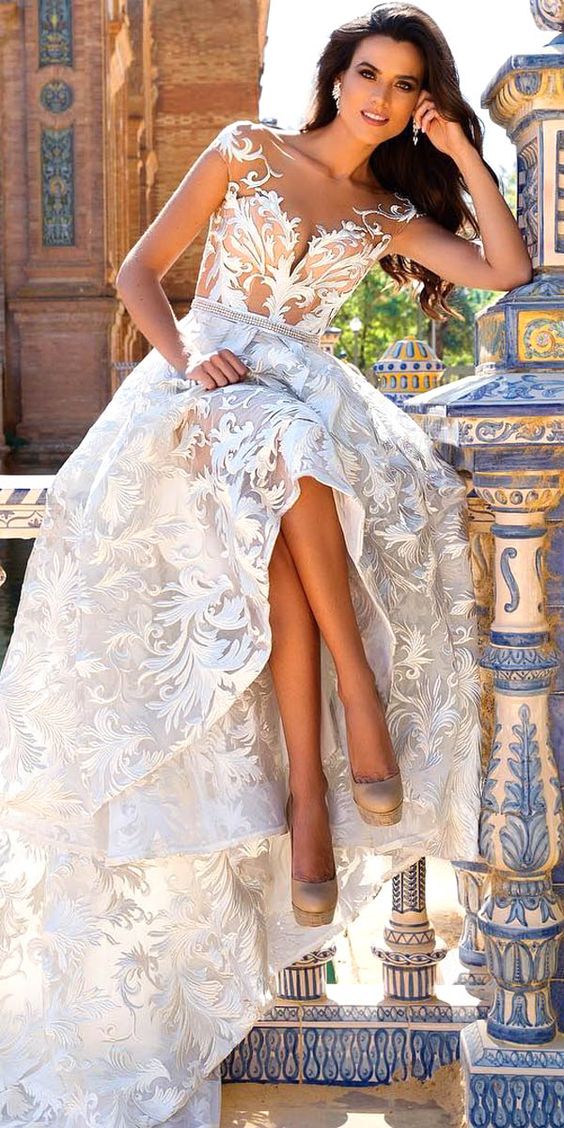 Bold and striking, the leaf-like design of this wonderful wedding fabric is a delight to behold. Dense embroidery has been used to add exceptional definition to the motifs which, rendered in super-silky thread, look absolutely magnificent as they catch the light. With a stiff, heavy handle and remarkable drape, Autumn is one of our most luxurious online fabrics. There is a matching ivory lace applique available and you can also purchase this unique fabric in white or dusky pink.
Galliano: Ivory Embroidered Lace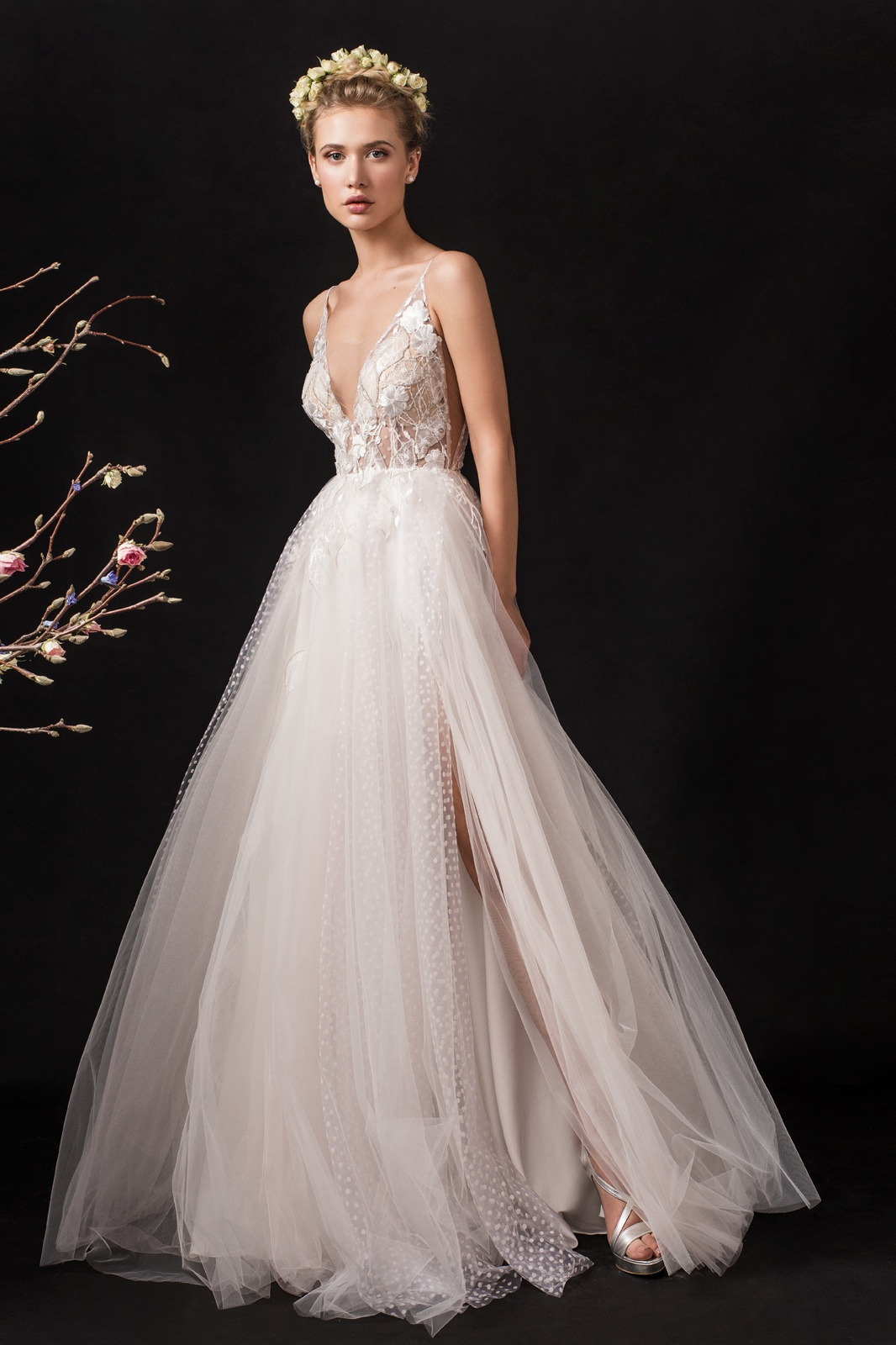 The dramatic effect of Galliano wedding lace is achieved with a repeating pattern of leaves which differs subtly on each side of the fabulous fabric. Raschel lace has been used to create the larger leaves; these are highlighted with glittering silver embroidery thread and embellished with magnificent sequins.
Alhambra: Ivory Embroidered Lace
Comprising myriad leaf designs connected with one another, Alhambra is a flamboyant bridal lace based on a super-fine ivory tulle. What makes this design especially unique is that the points of the leaves have not been sewn down to the base, creating a wonderful three-dimensional element.
Christabelle: Ivory Corded Embroidery Lace
Thoroughly contemporary, Christabelle features a riot of leaves which march exultantly across the fabric. These decadent motifs have been highlighted with rope-style cording before being embellished with colourless sequins. One edge of the material is a simple yet sophisticated straight line while the other is decorated with leaves that turret above the base design.
Browse our website to discover these and many more fabrics online. Don't forget that you can order any two samples absolutely free!