Although ivory runs an extremely close second, white is still the quintessential colour for wedding dress material. In this article, we look at some of our favourite white lace fabric styles here at Bridal Fabrics: we think that they will soon be on your favourites list as well!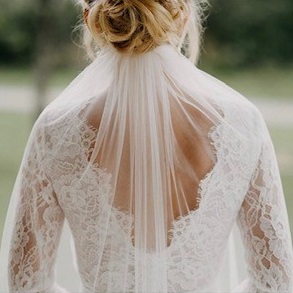 Set all over with interlocking embroidered floral motifs, the edges of which are corded to make them more prominent, Amy is an alluring and graceful white fabric based on an open tulle. The identically-scalloped edges, which are composed of the same cording as in the main pattern, are embellished with a soft, dainty fringe. A matching lace trim is also available.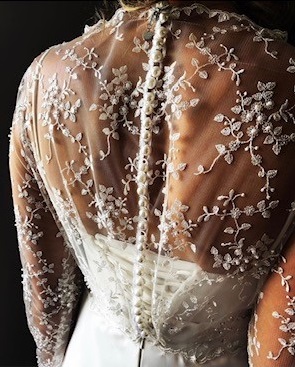 Bordered by narrow, scalloped and symmetrical edges, Fearne beaded lace is ideal for creating a splendid white wedding dress.
A delicately embroidered repeating floral pattern repeats hypnotically across the tulle, glistening here and there with sequins and petite orb beads.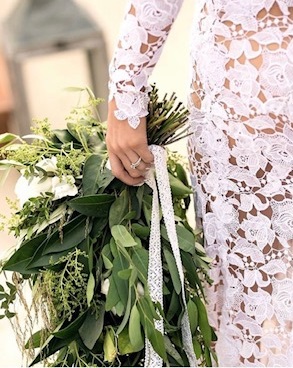 Guipure lace is always lovely but Emma is nothing less than enchanting. Identical motif scalloped edges encompass the main design, which comprises big and bold flower buds interspersed with smaller buds and leaves, creating an elegant, coordinated and harmonious balance.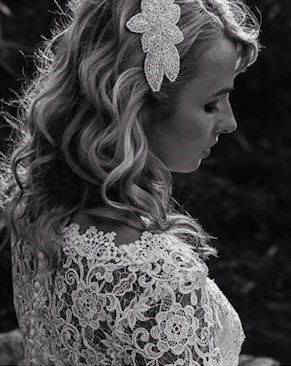 Another gorgeous guipure lace fabric which is based on a metallic filigree ground, Lucy features a captivating series of flowers which are connected by an intricate and mesmerising web of swirling abstract shapes. The borders of this lace, which are an outstanding feature in themselves have to be seen to be believed so why not order a free sample?
Create the perfect white wedding gown with material from Bridal Fabrics: check out our full collection of white lace today!