Lace Fabric: Gorgeously Geometric
Lace fabric created in a geometric style is growing in popularity as fashion-forward designers include it more and more in their weddingwear creations. The simple shapes can be rendered and combined in infinite ways, meaning that geometric lace fabric offers great versatility. Here are three geometric lace fabric styles to whet your appetite...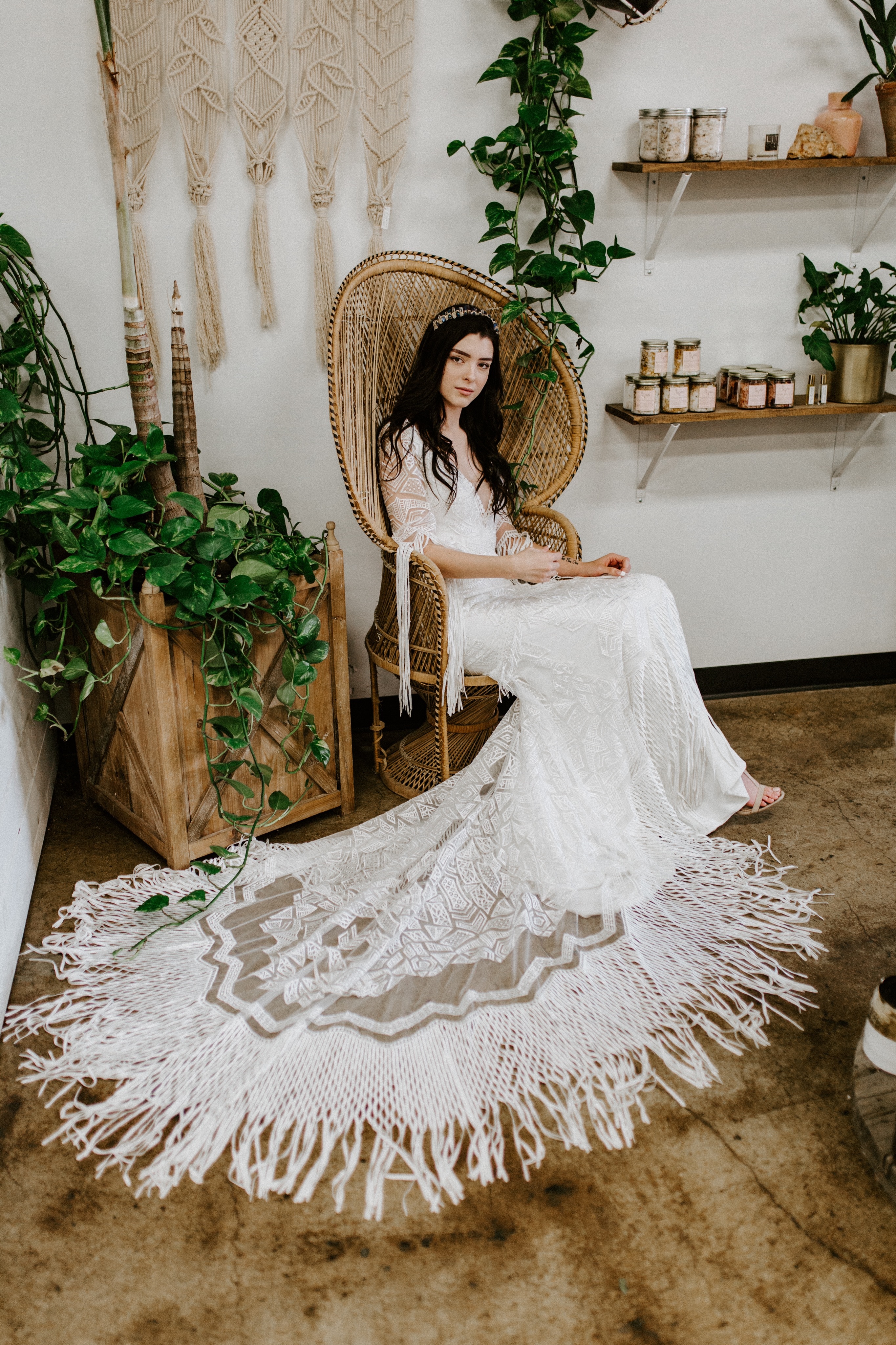 Geometric designs were characteristic of the Art Deco movement and the era of the roaring 1920s.
Essence Embroidery Lace Fabric is created as an homage to the artistic styles that emerged during those creative times, with its strong, clean lines creating a striking statement. A final flourish is added with a loose fringe.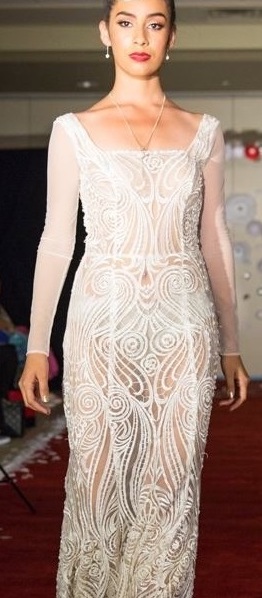 The name 'Beatrice' is derived from the Latin word for 'bringer of joy' and so is perfect for this beaded lace fabric, which is guaranteed to fill the wearer with aesthetic ecstasy.
An ivory tulle base has been embroidered with lustrous ivory thread to create a hypnotic geometric design, enhanced with beads, pearls and sequins. The edges of the lace are both scalloped but on one side these are far more prominent, increasing versatility.
Unusual and utterly unique, Barbara is a lace fabric that abandons all subtlety when it comes to embellishment!
The designer has added pearls, sequins and beads with a generous hand, creating a sparkly sensation that perfectly complements the geometric design of repeating vertical lines.
Discover more geometric wedding lace fabric here on our website.