Ivory Wedding Fabric: Tiered Temptations
An increasingly-popular choice for the fashion-forward bride, tiered wedding fabric looks set to be a huge bridal couture trend in the coming seasons. If you want to get the layered look, then this edition of the Bridal Fabrics blog is for you...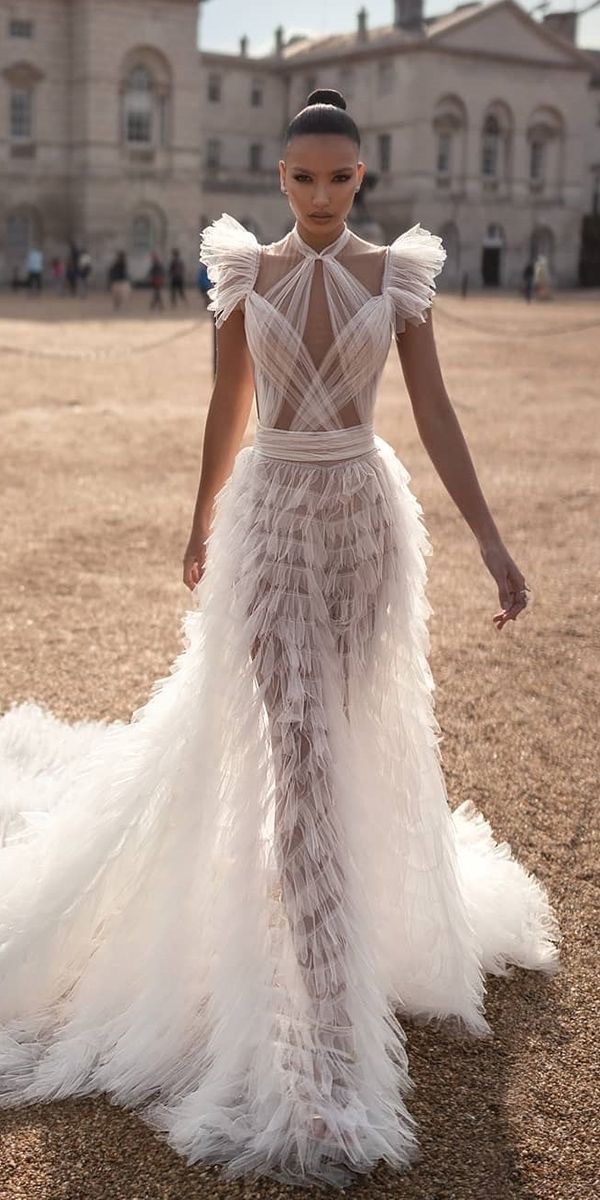 Exquisite organza fabric is used to create this unique design, which is brand new to Bridal Fabrics. The ivory wedding material has been formed into long waves, which are subsequently layered one on top of another and slightly gathered. This results in a fabulously feminine aesthetic: anyone who wears a skirt, dress or other garment made from Addison is going to feel like a princess.
Regal and majestic, Baptiste is formed from layer after luscious layer of tulle fabric. Each layer has been extravagantly embellished with an exultant array of beads and sequins, which become more and more densely packed from top to bottom.
With superb sparkle and glamour to spare, Baptiste ivory wedding dress material is simply magnificent.
No less than seven distinct layers of fabric, each measuring a generous 24cm, are used to craft this dramatic, eye catching ivory wedding lace. As light catches the diamante, sequin and bead embellishments (all of which have been lovingly applied by hand), they produce a shimmering effect that is pure magic.
A premium choice for the most discerning of brides, Petals couture embroidery is an ivory fabric that is gathered at intervals to form an undulating, repeating design. Each wave is separated by areas of ribbon-like petals which, standing proud from the base fabric, bring an exciting and unusual texture.
Like so many of the wedding lace designs in our ever-growing collection, Petals has to be seen to be truly appreciated so order a free sample today!