It won't be long until Christmas is here and that means that children (both nice and naughty!) are busy scribbling their letters to Santa. But why should the kids have all the fun?! Check out our huge selection of online fabrics and start creating your very own wishlist. Here are some that made it onto the Bridal Fabrics list...
Muriel: Ivory Floral Embroidery Lace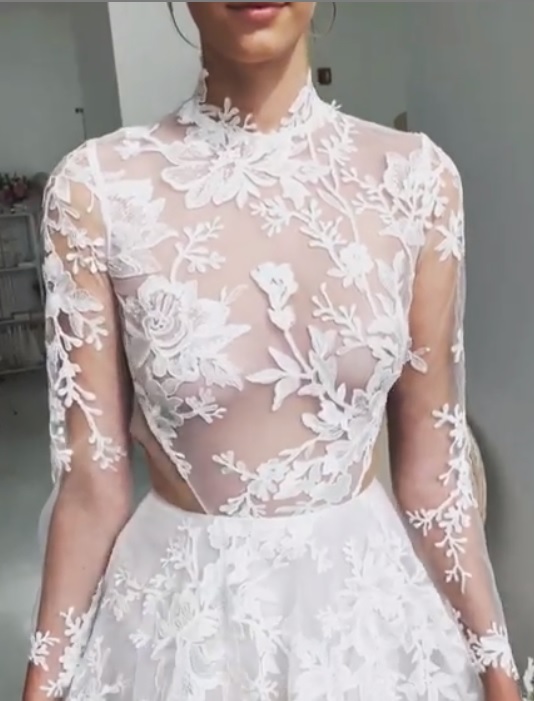 Muriel is a decidedly dramatic bridal lace, featuring a bold floral pattern that has been embroidered on a magnificently-large scale. To enhance the beauty of this flamboyant pattern, our designer has added sparkling sequins and exquisite corded elements.
Justice: Tri-Acetate Crepe
Weighing in at a luxurious 470 grams per linear metre, Justice is the heaviest material supplied by Bridal Fabrics in this range.A beautiful deep Ivory colour, Justice is made using a combination of tri-acetate and polyester, giving it a wonderfully-tactile texture.
Venetia: Ivory 3D Lace
If you're looking for effortless elegance then Venetia wedding dress lace should definitely make it onto your wishlist. The Ivory lace features an exciting abstract pattern of embroidery which has been embellished with eye-catching 3D laser-cut petals.
Jamboree: Silk Blend Mikado
Available in your choice of White, Black, Blush or Dark Ivory, Jamboree is an Italian mikado fabric made using a carefully-selected blend of polyester and pure silk. The fabric, which has a rich handle, is relatively wide at 164cm and has a beautifully-textured look, giving it superb depth.
Sorcery: Glitter Tulle
A magical addition to our online fabric shop, Sorcery is a glamorous tulle fabric that has been enhanced with plenty of gorgeous glitter. Choose from Black, Ivory and Champagne colour options.
Galliano: Ivory Embroidered Lace
Galliano is one of our most delightful styles of wedding lace online, featuring a leafy embroidered display on a base of sheer Ivory tulle. The pattern, which is subtly different on either side of the lace, features large leaves which are formed from raschel lace that is decorated with sequins and highlighted with silver thread. Galliano is also available in a Dusky Pink colour option.
Attraction: Glitter Tulle
Attraction is a Pale Ivory tulle that has been dusted with flakes of matte and ivory glitter. Like all of our bridal fabrics, Attraction is best appreciated in the flesh so please do not hesitate to order any two samples absolutely free!