Flowers, one of the most beautiful elements of the natural world, have always been a great source of inspiration to designers of bridal lace. Here at the Bridal Fabrics online fabric shop, our collection reflects this with hundreds of different flower-inspired lace styles to choose from. Here are six of our favourites...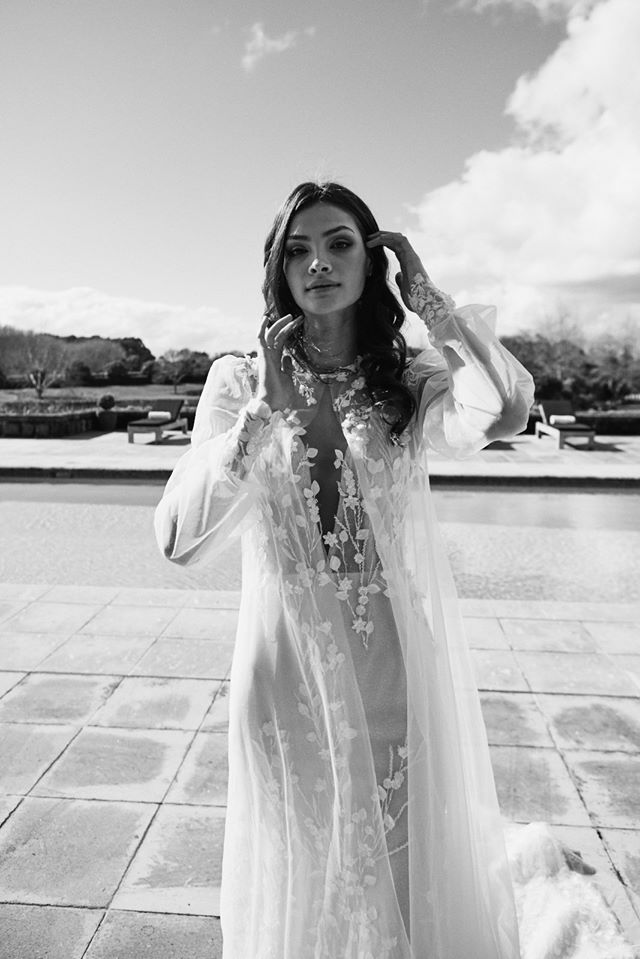 Jacobella is one of our most popular dress fabrics online, especially among the many fashion-forward couture designers we supply to. Super-seductive and fabulously-flamboyant, this wonderful embroidered wedding fabric features an elaborate array of laser-cut three-dimensional flowers.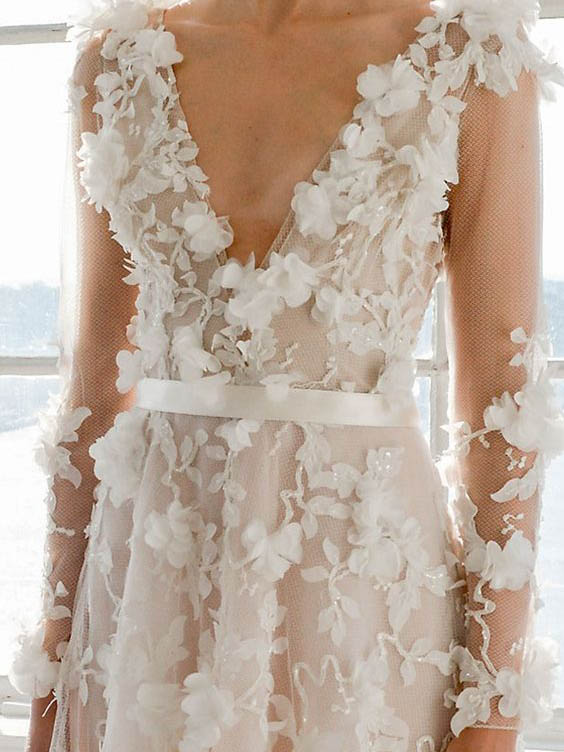 Porscha wedding lace online is based on an unusual background with an attractive open weave. Onto this, our designer has added feminine 3D flowers, which are accompanied by linked twines and leaf designs.
From the bottom edge, the delightful display of flowers grows more sparse, leaving room for a number of applique-ready floral motifs.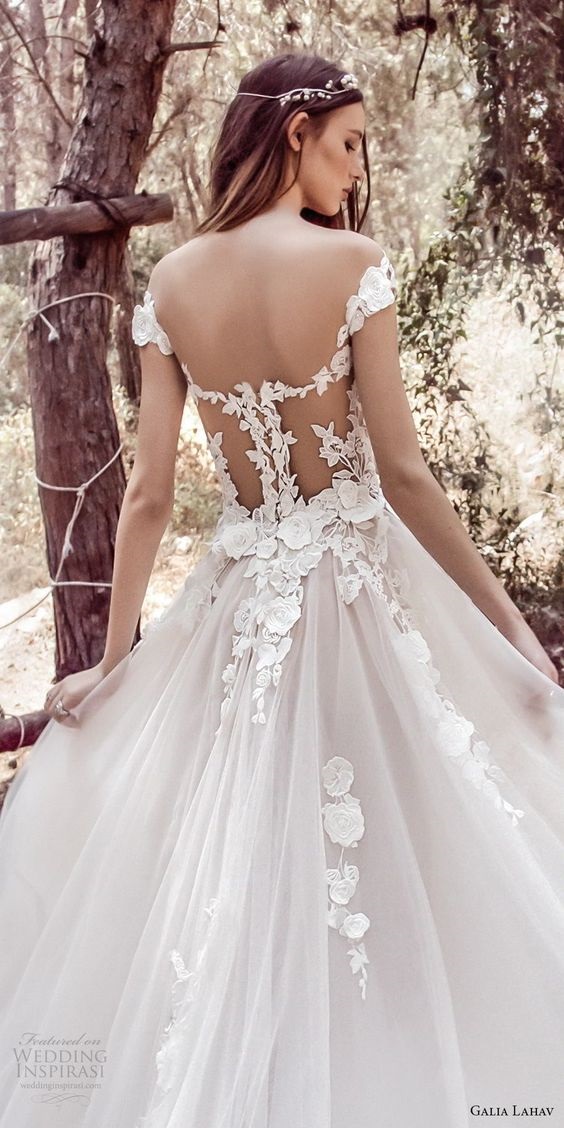 Bold floral motifs, including some 3D appliques, travel up the length of this beautiful wedding dress lace, which has been named in honour of the equally-beautiful Duchess of Sussex. Smaller floral motifs, including flower buds and leaves, flourish exultantly throughout.
This lace is also available in black and there is currently a 20% price discount on the ivory version.
Elegant and attractive, Brodie features feminine floral embroidery on a base of sheer tulle.
These embroidered elements have been embellished with a stunning selection of sequins, beads and pearls, along with occasional 3D petals.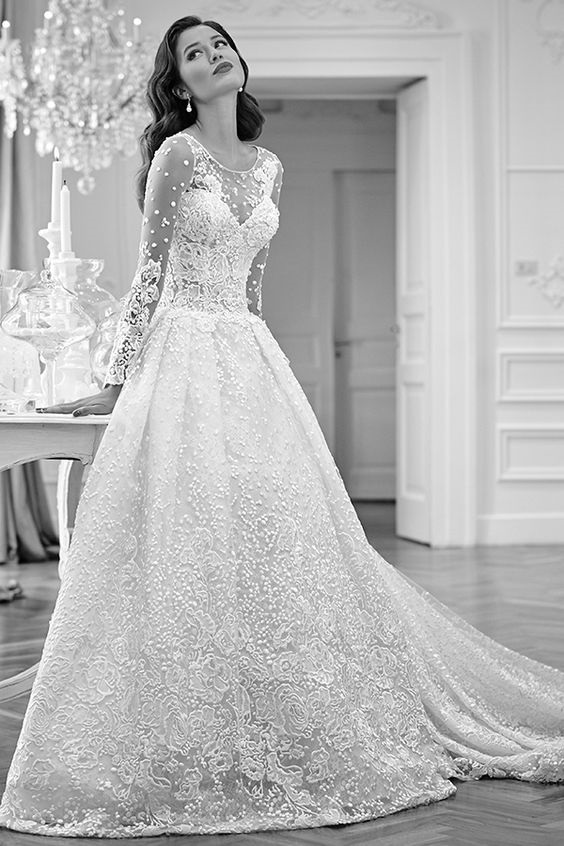 Another lace currently available with an attractive 20% price discount, Leonora is framed by asymmetric borders: one boasts a simple yet sophisticated embroidered design while the other is intensely adorned with three-dimensional flowers. Throughout the lace runs exquisite embroidery, decorated with sequins, beads and pearls.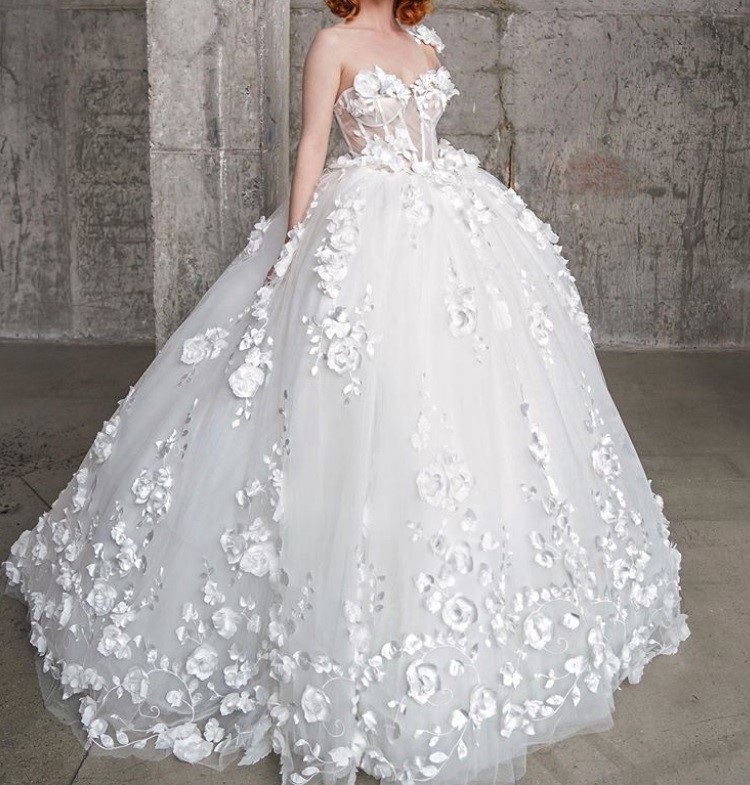 Designed for the daring bride, Rebecca features a base design of hypnotic linked leaves on an ivory tulle. At intervals, different sizes of 3D flowers catch and hold the viewer's attention.
Rebecca is also available in a playful pink colour as of January 2020.
All of our wedding lace designs are available without minimum quantity. Why not order samples of YOUR favourites? Your first two are supplied absolutely free!