Sequins have always been one of the most popular embellishments for wedding gowns, adding a beautiful, even magical effect whenever they are used. Allow yourself to be inspired by these wedding gowns created using some of our sequin fabrics and lace.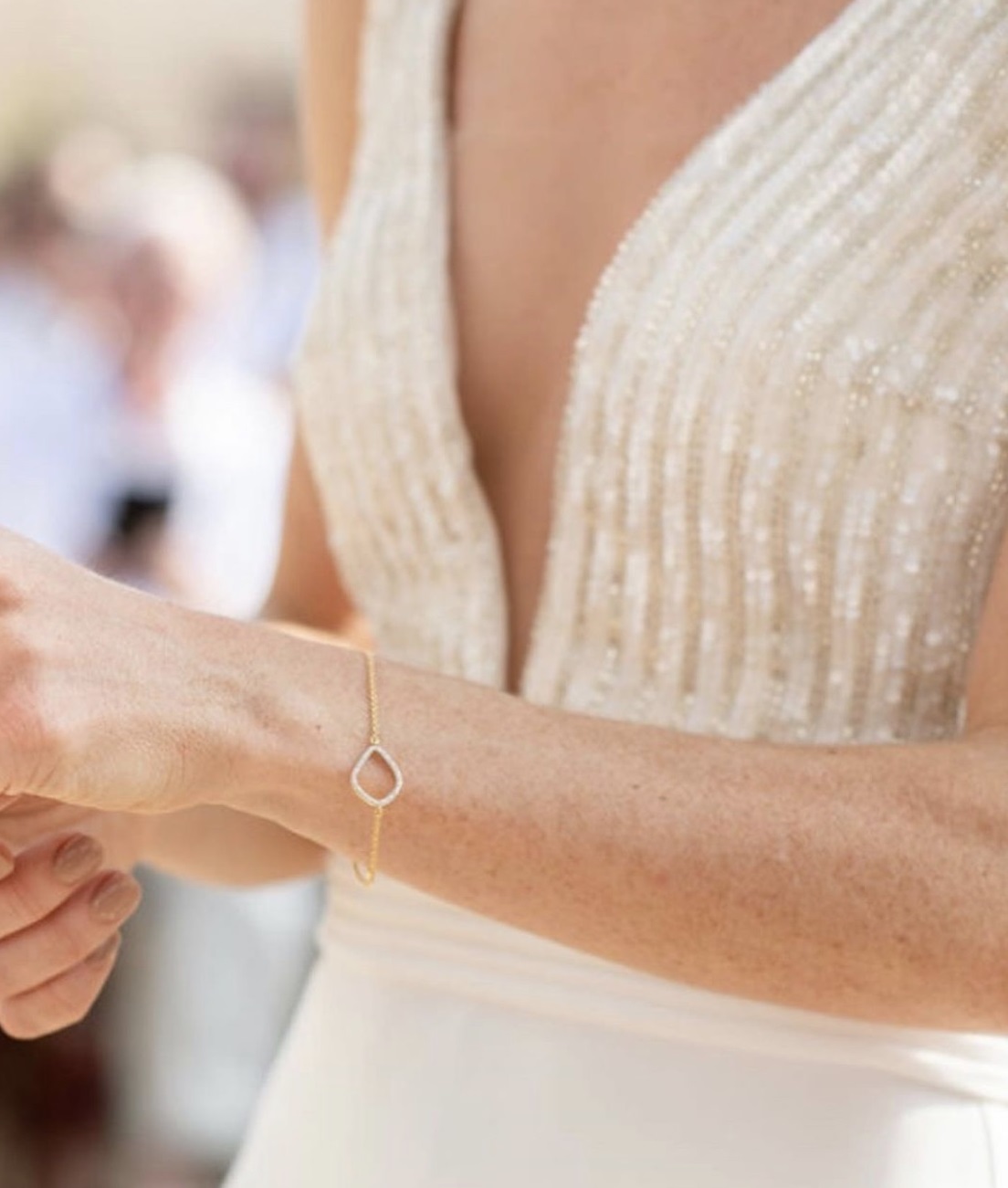 Alternate columns of milk-white sequins and silver tubular beads have been embroidered by hand onto an ivory tulle to create this dazzlingly divine wedding fabric.
The sequins can be easily switched from one position to another in an infinite amount of combinations, each one catching the light slightly differently.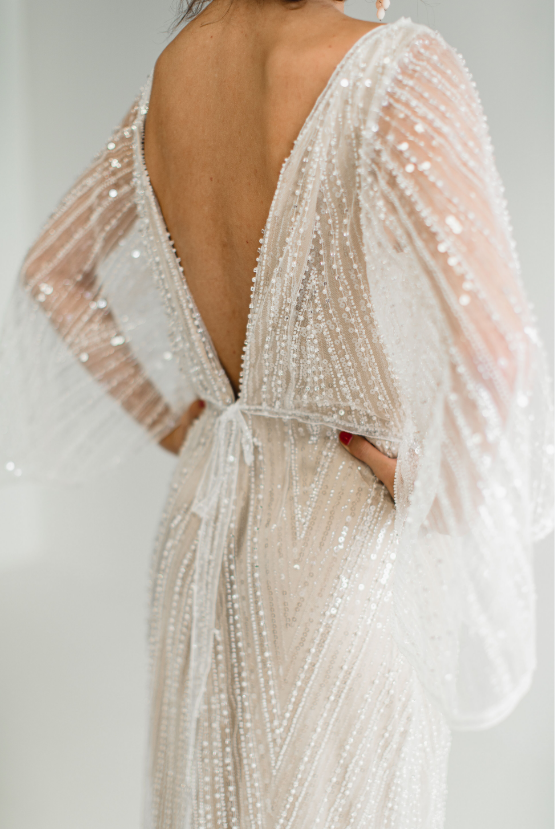 Fatoumata ivory lace is a modern, edgy choice for a bold bride. Lines of alternating beads, pearls and sequins are added to deliver a dynamic pattern of zigzag lines which, gradually changing as the lace develops, results in a truly arresting visual display.
This dress was created by Poppy Perspective.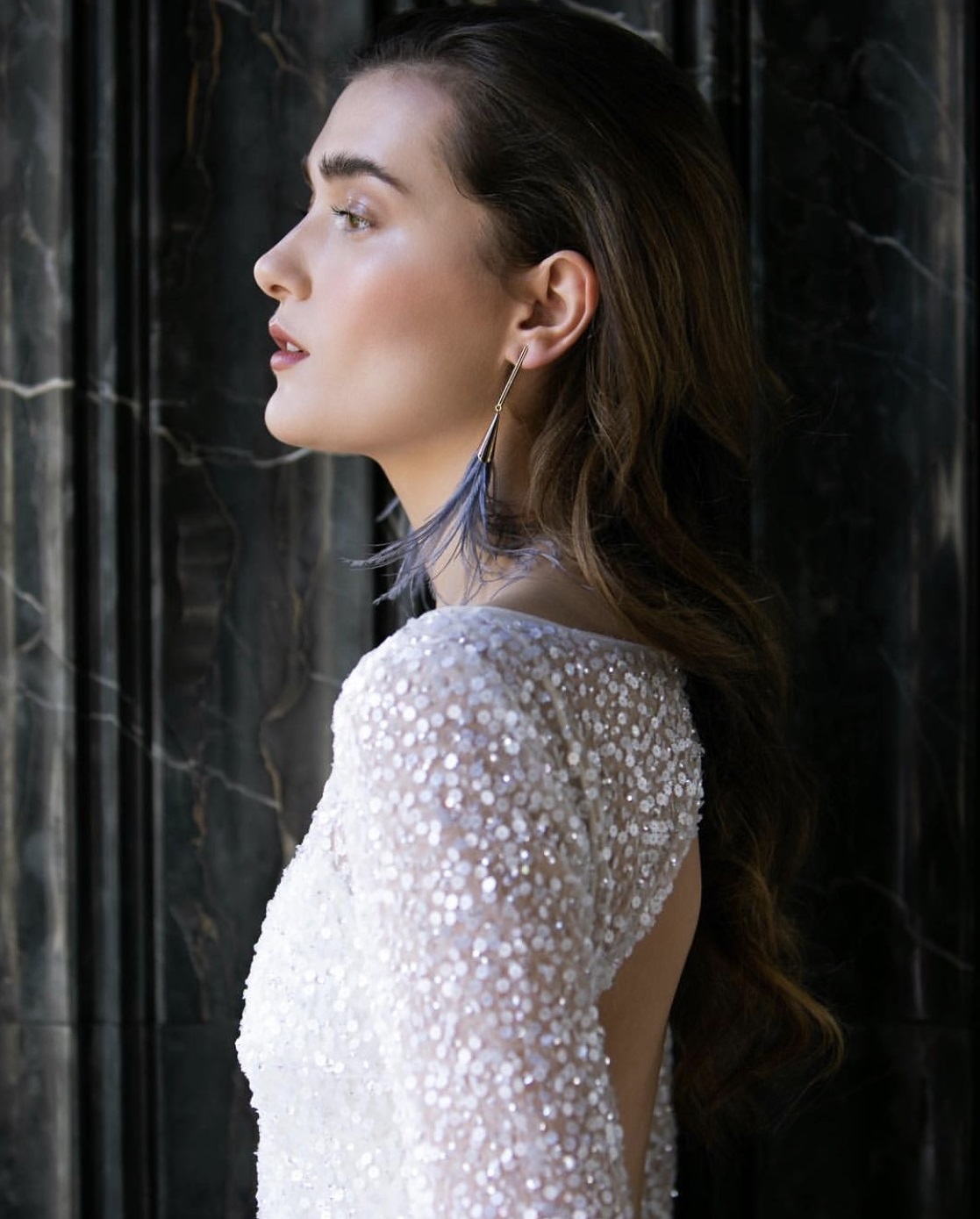 Sequins are usually circle-shaped and, though there are lots of those on this unique sequin fabric, there are also a number of unusual yet undeniably gorgeous flower-shaped sequins as well.
Esperanza is an adaptable sequin lace, perfect for creating evening wear as well as wedding gowns and other bridal outfits. This dress was created by E and W Couture.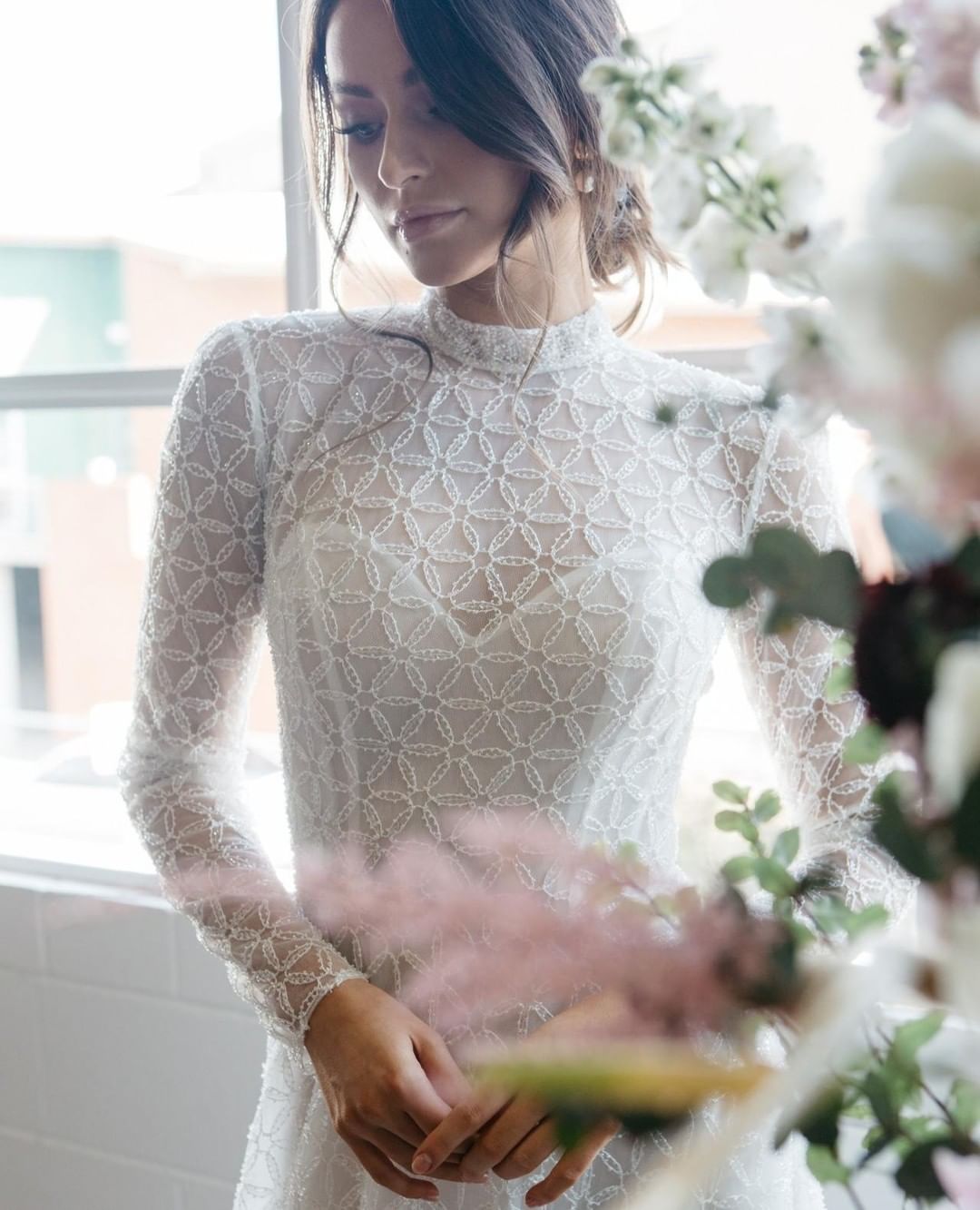 A thoroughly contemporary ivory wedding gown material, Como features an eyecatching, mesmeric geometric pattern of linked diamonds.
Sequin detail has then been added to the tulle base, creating this versatile fabric. Also available in Pink and Green.
Create a dream sequin wedding dress with material from Bridal Fabrics: discover these styles and many more on our website.