Bridal Fabrics is a firm believer in supporting small businesses to thrive in the bridal industry. That's why we provide a NO MINIMUM service so you can order as little or as much as you need and we of course offer the most fabulous range of products to cater for every single client.
We have a supportive and experienced sales team to help and advise at any time and we ensure speedy delivery with a stocked range and a secure courier service. We provide a
superior sample service (first two samples are free) and a professional sample book service.
If you've only just discovered us, we'd like to whet your appetite with one product from each of the main sections on our website...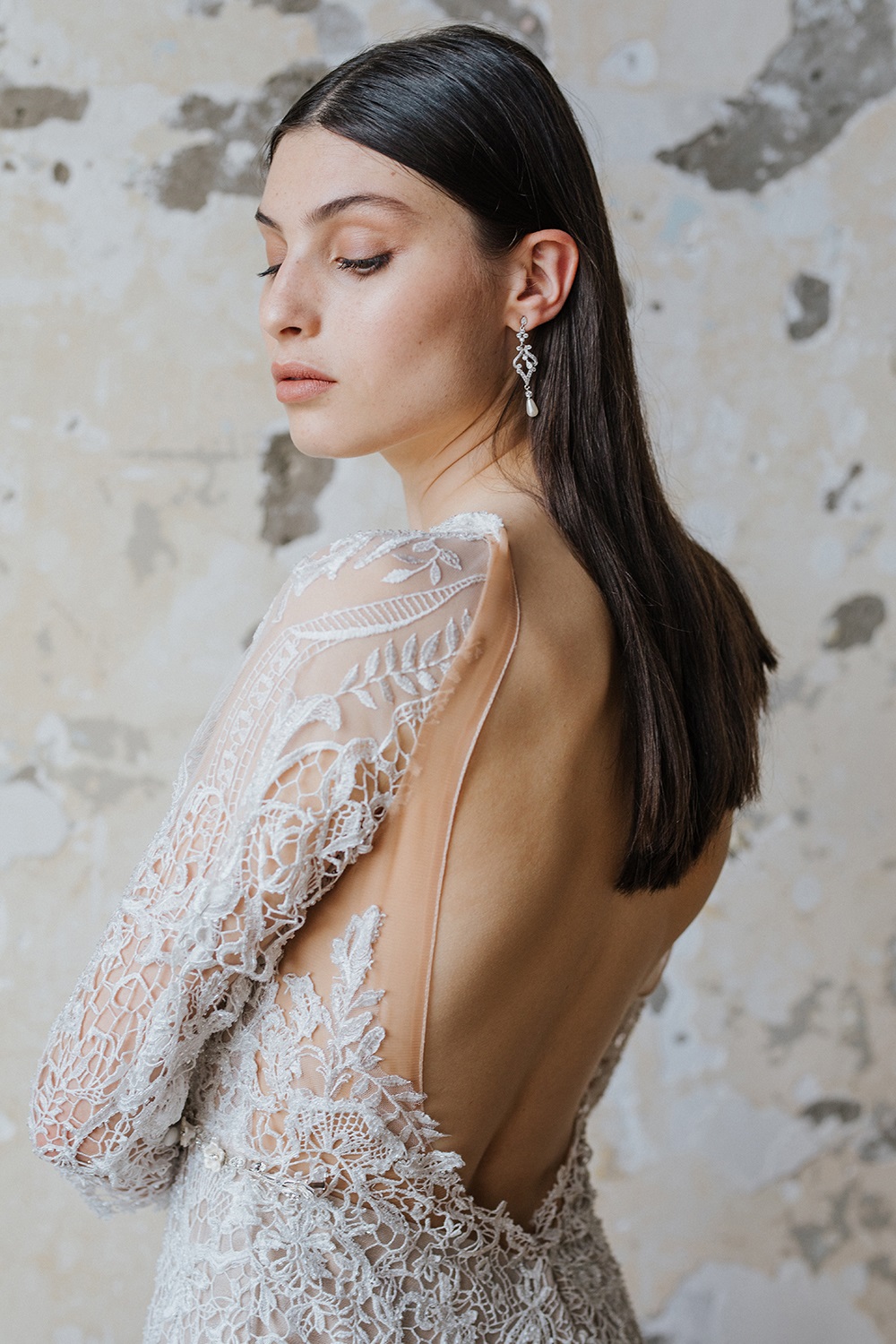 The name 'Benita' comes from the Spanish for 'blessed female' and any woman wearing a wedding gown made from this lovely ivory lace will certainly feel that way!
Guipure detail, embroidered tulle and sequin and bead embellishment combine perfectly to create the glamorous design.
Available in a stunning palette of more than 40 colours, Splendour is a delightful silk satin.
The super-smooth fabric boasts a luxurious drape that makes it perfect for wedding attire, bridesmaid dresses and ball gowns alike.
Measuring a generous 370cm in width, Phenomenon is a tulle made from 100% silk.
The material weighs just 5 mommy yet has a fabulously firm handle.
Tokhis eyecatching embroidered trim is a shimmering delight.
To create the hypnotic display, our designer has applied an exciting array of diamantes, sequins and beads to a rich ivory tulle.
Supplied in matching pairs, Poppy appliques are mounted on a tulle base that makes them easy to sew onto a wedding dress.
Beads, pearls and diamantes highlight the design, which also features elegant cording.
Choose from 35 different colour options.
Enjoy browsing the different sections of our website and trust Bridal Fabrics to support your business!