Bridal Trends: 3D Lace Fabric
Wedding dress lace takes so many different forms that it can be difficult to make a decision. That's why so many designers take inspiration from bridal trends: 3d lace ranks highly in this respect for the coming winter/spring season so check out these four examples of 3d wedding lace styles.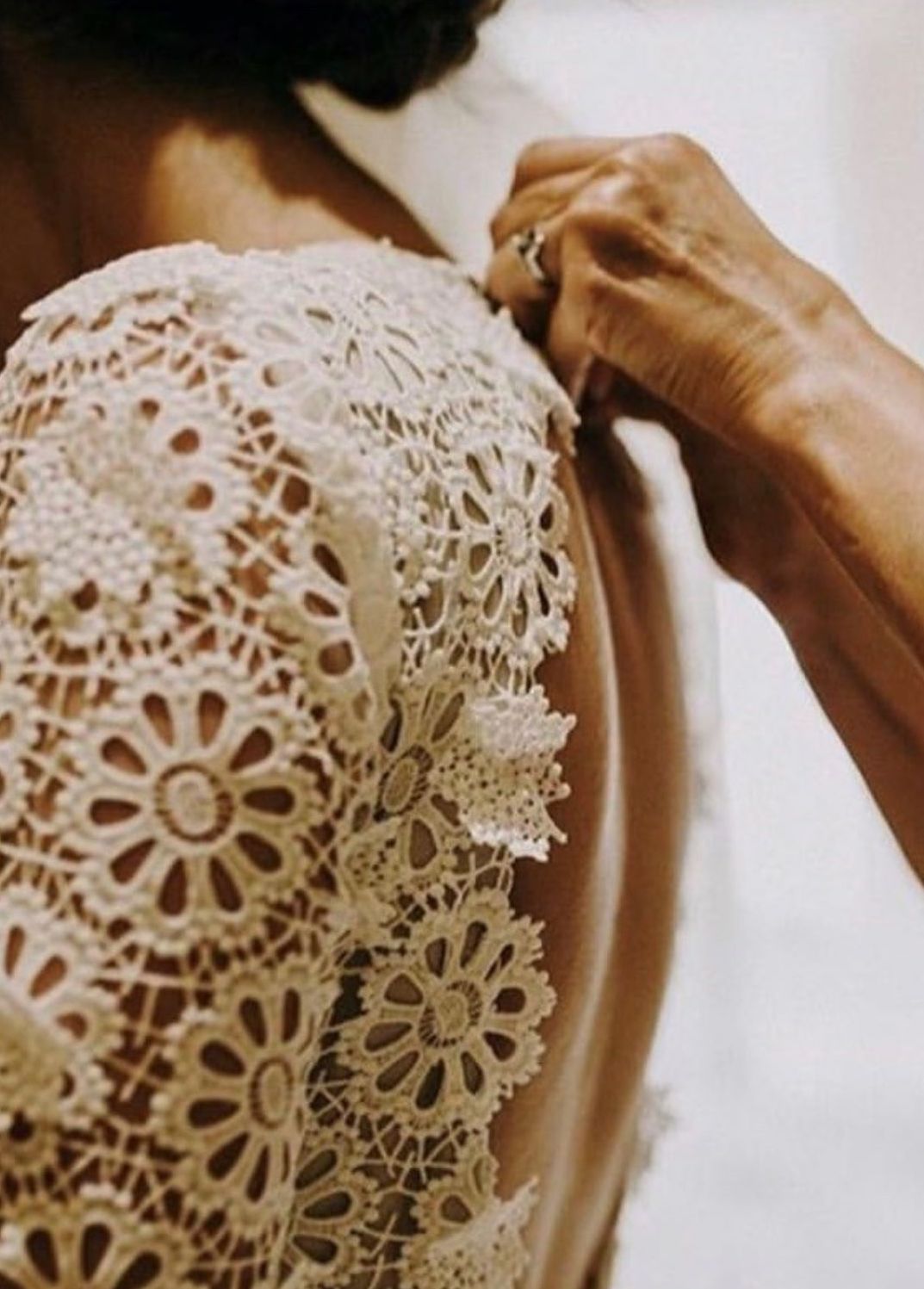 A tasteful and refined 3d flower lace, Vita is rendered in that classic guipure style with an all-over floral pattern.
At intervals, this ivory lace is embellished with an extra flower which, sitting on top of the fabric itself, lends Vita a subtle three-dimensional appearance. Matching edges frame the classy design.
Along with 3D lace, another bridal trend is for non-floral lace fabric styles and Hadley firmly ticks both boxes. A fun, flirtatious and frankly fabulous design, Hadley is based on a dotted ivory tulle which is embroidered with petite ivory discs: these embellishments extend from the fabric to create a superb spangle effect as the wearer moves.
Rich and regal yet thoroughly modern, just like the Duchess of Sussex for whom it is named, Meghan Ivory 3D Lace is bold, beautiful and striking. Expressive floral motifs, some of which are rendered as 3D appliques, travel up the tulle, incorporating leaves, buds and smaller floral designs as they go. All of the elements work in perfect harmony to produce a dazzling yet elegant aesthetic.
Everett is an attractive embroidered leaf lace that features feminine fronds arching dramatically across the fabric.
A borderless design, this lace fabric is embellished with 3D leaves, embroidered to the wedding dress material with glittering silver metallic thread. Pearlescent beads and translucent sequins complete the glamorous look.
Discover these and many more 3d lace fabrics on our website.