Organza is making an impact on bridal runways with some wonderful voluminous statement sleeves.  The handle of this fabric allows for some sensational, bountiful creations: the more fabric the better, literally dripping over the bride and down onto the floor!   Galia Lahav Bridal Fall 2020 features a decadent organza coat creation that's just sublime and we love Brock Collection Spring 2020 dress that's clearly taking its inspiration from Anne of Green Gables and Little House on the Prairie.
Organza is a fine, lightweight, sheer fabric and our quality is ideal for bridalwear and evening wear alike, often as an outer layer to add a soft outline. As a way to create full skirts on a gown, nothing can beat organza for a graceful fall that produces attractive lines.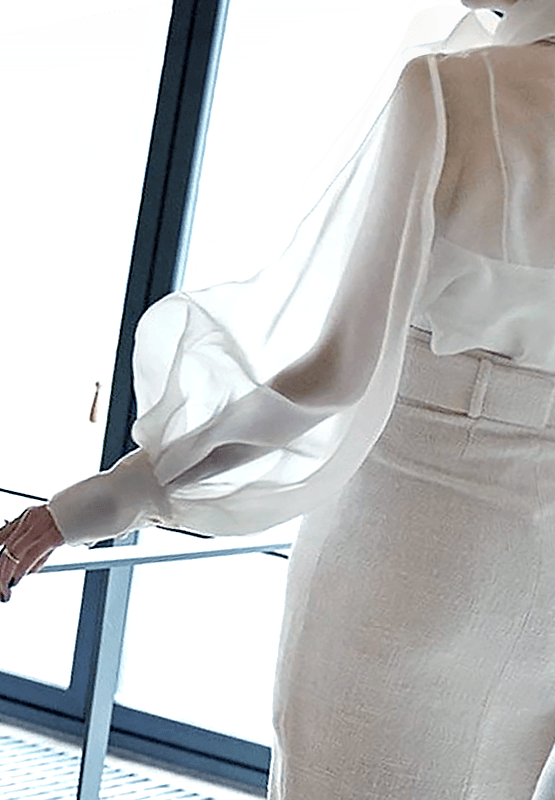 With a feather-light weight of just 24 grams per square metre  (5.5 mommy), Evolution Silk Organza has the most graceful fall that consistently produces amazingly attractive lines.
Whether used to create bridal or evening wear, this delightful sheer fabric is guaranteed to impress. There are 24 colour choices available, from wedding classics like white, ivory and gold to more daring tones of turquoise, fuchsia, purple and black.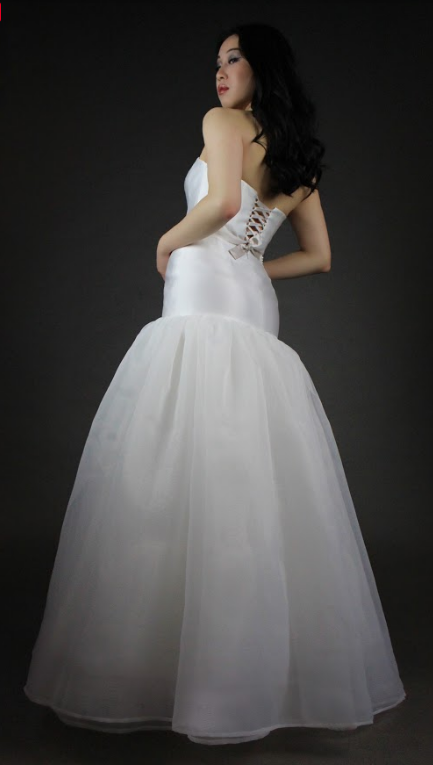 Exclusively available in white or ivory, Stardust Polyester Organza is a plain-weave fabric with a medium yarn count.
Similar to chiffon but with more body and weight, this versatile wedding dress material has a crisp, wiry feel and a high sheen. Use to create full skirts, trains and overlays.
A recent addition to the Bridal Fabrics portfolio, Lorenzo is an organza satin that has been lovingly woven in Italy. After weaving, the elegant fabric has been screen-printed with a design composed of classic English rose motifs, resulting in a wedding dress material that has wow factor to spare.
Discover more silk, polyester and printed organza fabrics on our website!