We have been looking through our archives at some of the most enduringly-popular lace designs and have chosen three of our own favourites to recommend to you. The unmatched beauty and appeal of these designs have ensured that they continue to remain among our most prized offerings.
Sarah: Ivory Corded Lace
This is a truly classic design and offers incredible versatility. The main body of the lace features a trio of flower spray motifs which are heavily shaded to produce a dazzling variety of textures.
Framing this dramatic design are identical scalloped borders, each of which comprises a stunning visual array of floral bouquets. Sarah wedding dress fabric is available in white or ivory and has a matching set of lace appliqués available.
Shakira: Beaded Ivory Lace
Shakira lace has been embroidered by hand in India. The wide wedding dress material is visually exciting, featuring beadwork, sequins and that all-important embroidery to deliver a complex yet harmonious design.
Sparkle is provided with the expert addition of occasional diamantés, which maximises the enchanting effect. Gently scalloped borders add the perfect finishing touch to Shakira beaded ivory lace.
Katherine: Raschel Lace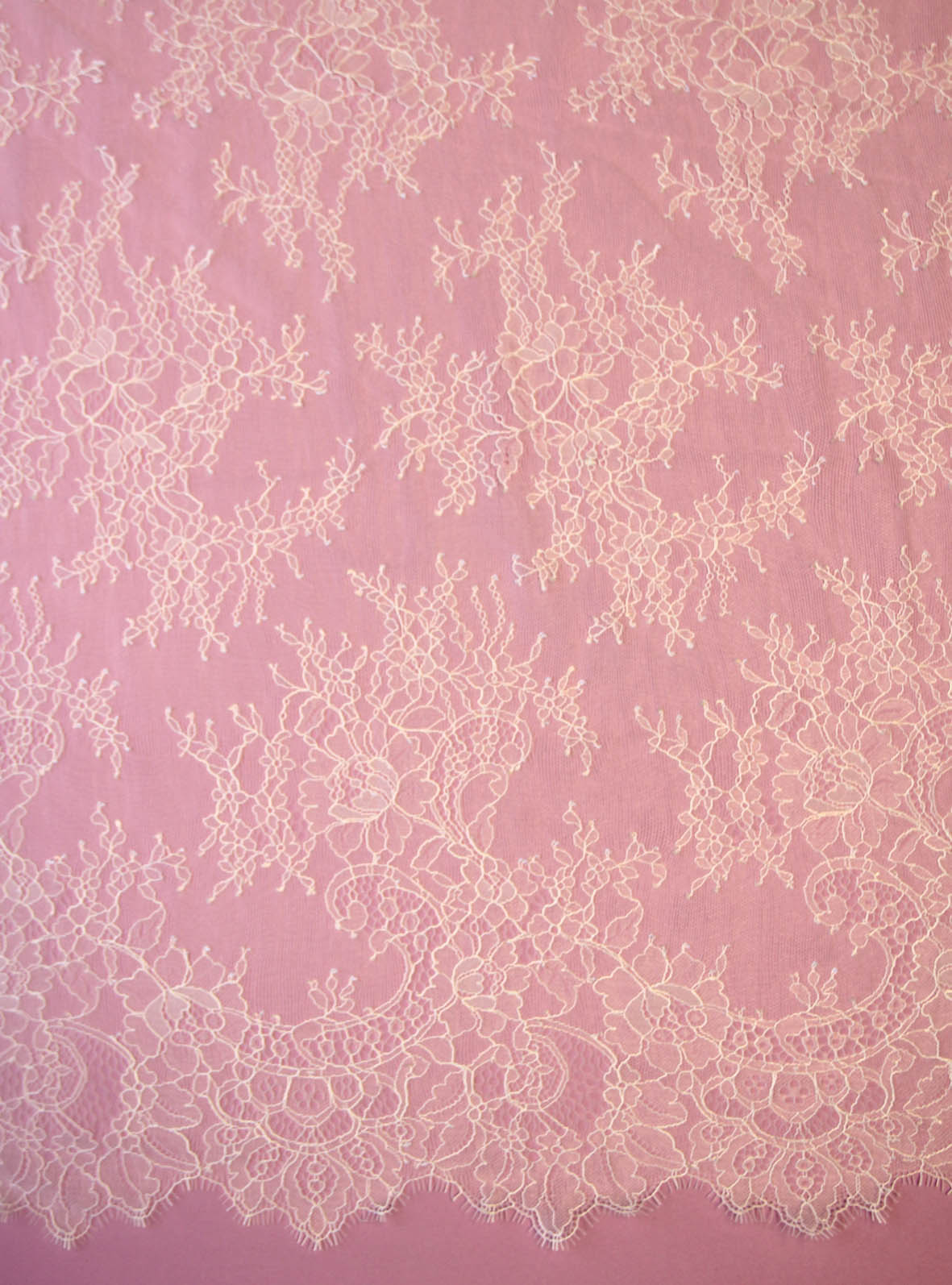 Since we introduced Katherine ivory lace, it has been consistently popular with wedding dress designers. An incredibly attractive and visually-appealing design, Katherine features a host of pretty, feminine floral bouquets running right through the body of the lace.
It seems wrong to refer to a 'background' here, as the many various sizes of weave used in the base create a visual display that is an aesthetic achievement in itself. Originally launched in white and ivory, Katherine lace is now also available in an entrancing, regal gold coloration.
Enjoy examining Sarah, Shakira and Katherine and do not hesitate to get in touch with our expert bridal team for advice, information and support. You can phone or email!