Wedding Fabric Ideas for a Second Time Bride
Many brides planning their second marriage choose a bespoke-designed wedding dress. Going for the bespoke option means that you get exactly what you want, fitted to perfection and priced at a budget set by you: all this and no pushy sales team either! Whether you're keeping it modest, cutting it short, going for the floaty look or walking up an aisle in the biggest, our online fabric shop has the material to suit you and help you celebrate this wonderful union.
Here we present some wonderful wedding dress lace inspirations for your extra special day.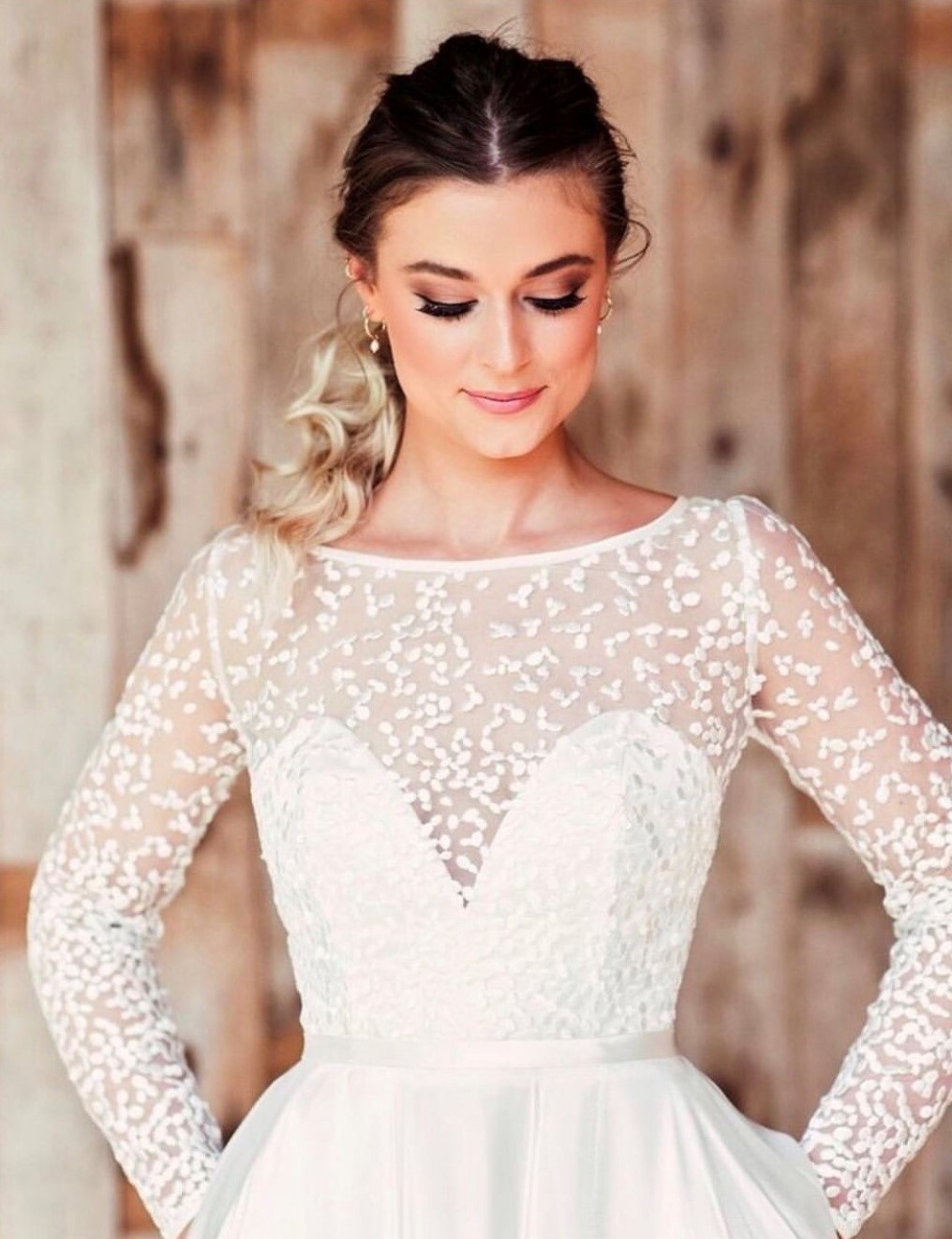 Elegant and simple yet still truly spectacular, Gabby begins with a beautifully sheer tulle background of sumptuous quality. Onto this, our designer has embroidered a pattern of islands using a variety of different stitching techniques. The two edges of Gabby ivory lace differ subtly so check out our video to get a better idea. Gabby bridal lace is also available in gold and rose colour options.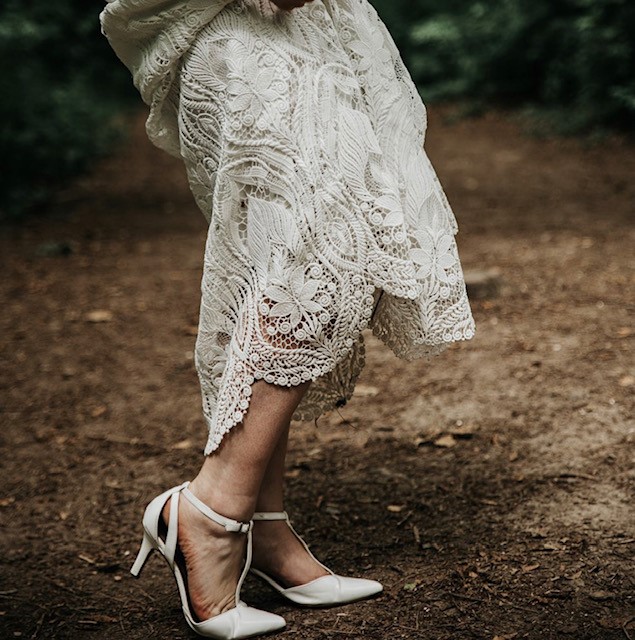 Romane is one of those dress fabrics online that make you say 'wow' as soon as you set eyes on it. Superbly stylish, the wedding lace online is a step away from the traditional floral look and features an eye-catching pattern right across its generous 138cm width.
Using alluring ivory thread, our designer has embroidered a thoroughly modern brocade style pattern onto a background of premium-quality tulle fabric. Embellishments have then been added in the form of beads, sequins and pearls. Ava wedding lace is framed by matching scalloped edges and is currently available with a 20% price discount.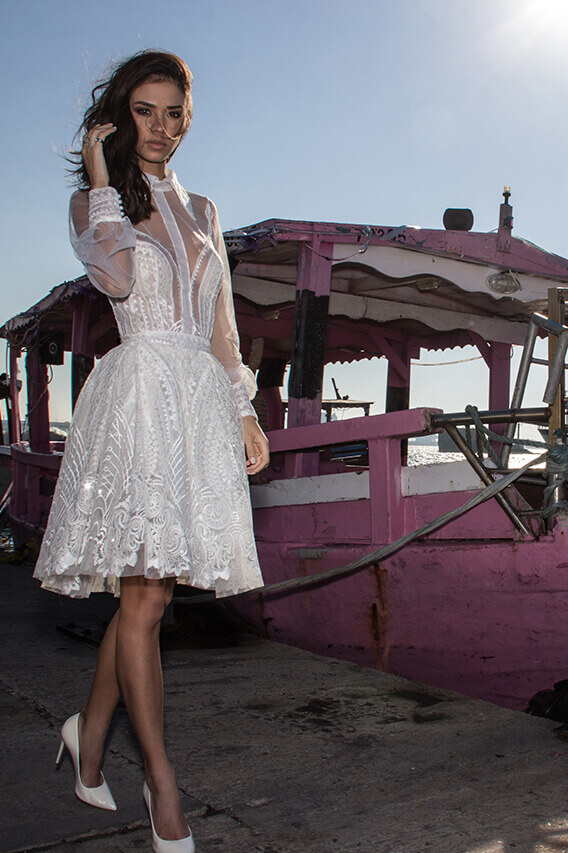 Drama, drama and yet more drama! Featuring many different design elements, Fiona bridal lace is characterised by its attractive pattern that gradually transforms as it progresses across the width of this tremendous fabric. The pattern has been embellished with beading and cordwork to further enhance its glamorous credentials.
Pretty and feminine, Maggie ivory lace boasts one of the softest handles that feels just like freshly-brushed cotton when worn directly against the skin. Its iconic floral pattern opens out towards the edge and also incorporates and absolutely divine baroque pattern. The edge of Maggie ivory lace is finished with a delicate fringe and there is also a daring black colour option available.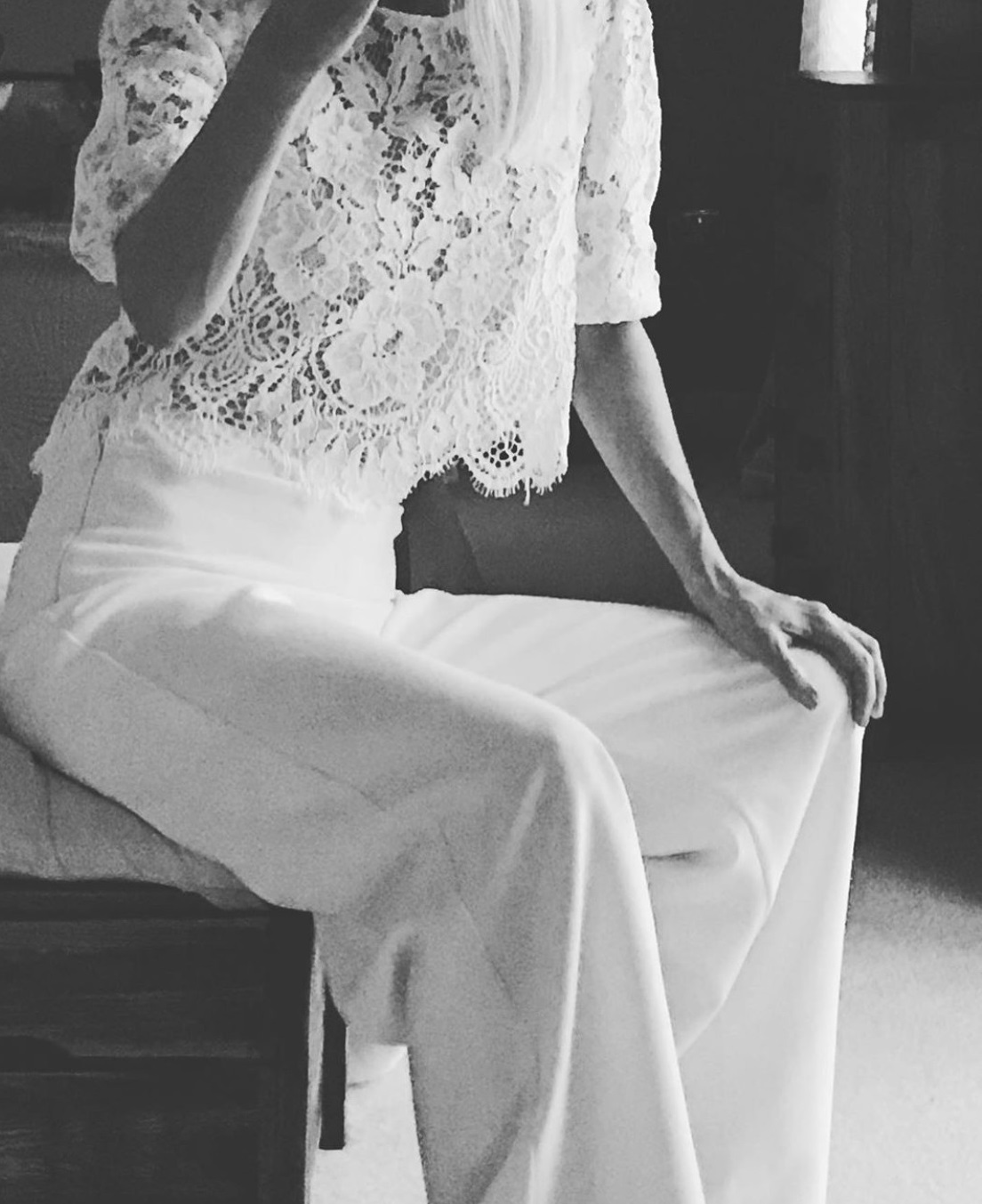 Check out the Bridal Fabrics website for hundreds more styles of gorgeous wedding lace online!