If you're looking for luxurious lace, then this edition of the Bridal Fabrics blog is for you. In it, we showcase an absolutely stunning selection of haute couture wedding lace, created for the most innovative high-end designers and fashion-forward brides.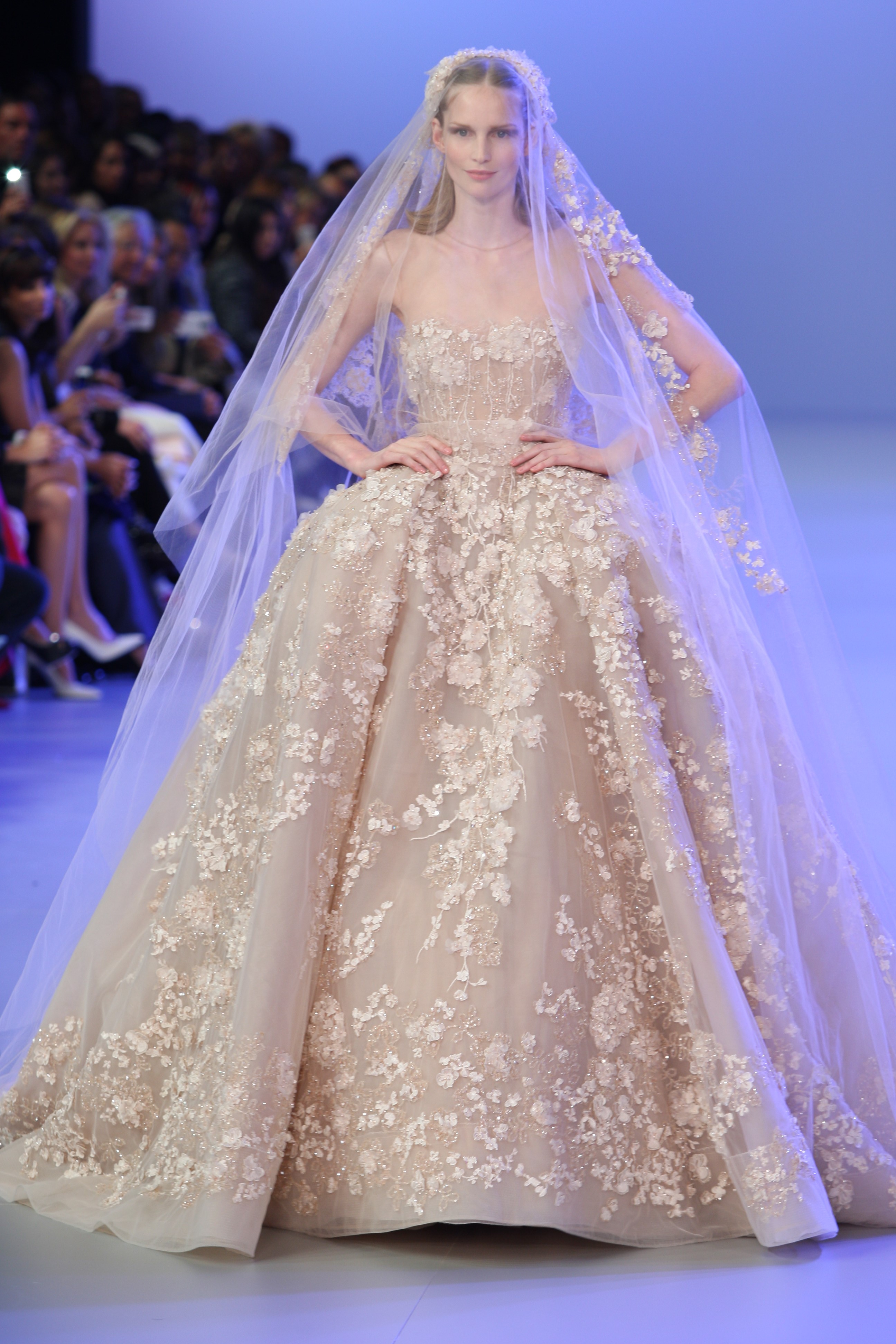 Briella: Ivory Embroidery Chantilly Lace
Woven in France before being lovingly embroidered in Italy, this ivory wedding material has been on a long voyage in its journey to perfection. The fabric is nothing short of wondrous, embellished with dense embroidery and individual bouquets of fabulous floral motifs: gold filigree thread adds subtle excitement to these elements. Briella features a stunning border that is a work of art in itself, created using a number of different techniques.
Marigold: Ivory Corded Chantilly Lace
The scalloped border of this amazing Chantilly ivory lace fabric boasts a delightful floral bouquet which, enhanced with rich ivory cord, extends confidently into the main pattern by a full 68cm. Above the area of floral motifs and reaching all the way to the other edge (which is straight), the ground boasts a small feature that adds beautiful lift to the pattern.
Lanisha: Ivory Beaded Lace
Lanisha is a lavishly-embellished ivory wedding fabric, featuring silver filigree wire, beads, diamantes and sequins. In addition, diamante-centred layered flowers and strings of exquisite pearls work in exultant harmony, resulting in a truly glamorous and extravagant lace fabric.
Esme: Ivory Beaded Lace
Measuring 40cm in width, this eye-catching ivory lace material is perfect for creating luxurious, opulent bodices. The decadent design, based on quality organza fabric, features an arresting array of pearls, beads and diamantes, all of which have been carefully applied by hand.
Odette: Ivory Corded Chantilly Lace
Framed by matching scalloped edges, Odette wedding lace is characterised by a divinely feminine floral pattern, which has been elegantly corded to enhance its beauty. 
The carefully-blended composition of this lace fabric gives it a sublimely-soft handle that has to be felt to be truly appreciated so why not order a free sample?