Bridal Fabrics supplies an extensive and diverse array of couture designers with our
wedding dress lace
, which they use to craft stunning garments. In this edition of our blog, we showcase five fabulous wedding gowns made using our fabrics.
Dress #1: Designed by Shikoba Bride using 'Essence' Ivory Fringed Embroidery Lace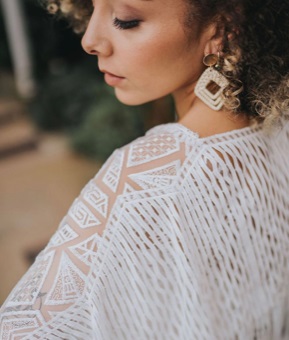 Many boho wedding dress designers look back to the roaring twenties, finding plenty of inspiration in that golden Art Deco era. Essence features a complex geometric design of interlocking abstract shapes and incorporates a loose fringe with a stunning length of 40cm.
Dress #2: Designed by Daci Gowns using 'Euphoria' Ivory Feather Lace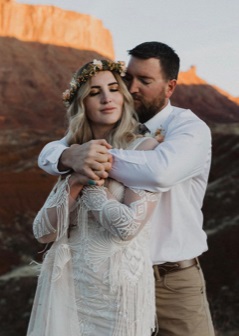 Another boho bride lace inspired by the Art Deco era, Euphoria instantly evokes the gorgeous glamour of early silver-screen Hollywood movies. A bold, confident design composed of symmetrically-arranged circles, fans and marquise shapes, Euphoria is decorated with striking single feather strands and framed with spectacular scalloped edges. Photo reproduced with kind permission of Andra Krista Photography.
Dress #3: Designed by Poppy Perspective using 'Coco' Ivory Georgette Lace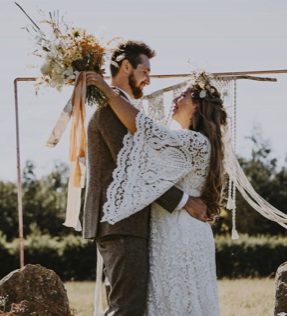 Coco wedding dress fabric is, put simply, a real show-stopper. The sumptuous georgette fabric has been laser-cut into a beautiful uni-directional (i.e non-symmetrical) pattern which has then been expertly-embroidered using lustrous, luxurious ivory thread. The edges are similar to one another and are gently scalloped. 
Dress #4: Designed by E & W Couture using 'Presley' Ivory Embroidered Lace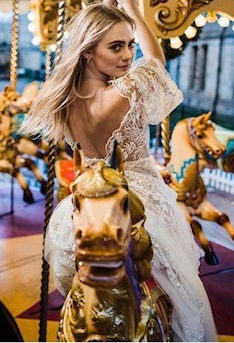 If Elvis is The King then Presley is most definitely The Queen! The eye-catching design of this exciting wedding lace comprises an array of embroidered leaves, berries and coral-like sprigs, creating an aesthetic that is reminiscent of a secluded woodland grove. Each side has a subtly different arrangement of these elements. 
Dress #5: Designed by Lisa Lyons Bridal using 'Romane' Ivory Guipure Lace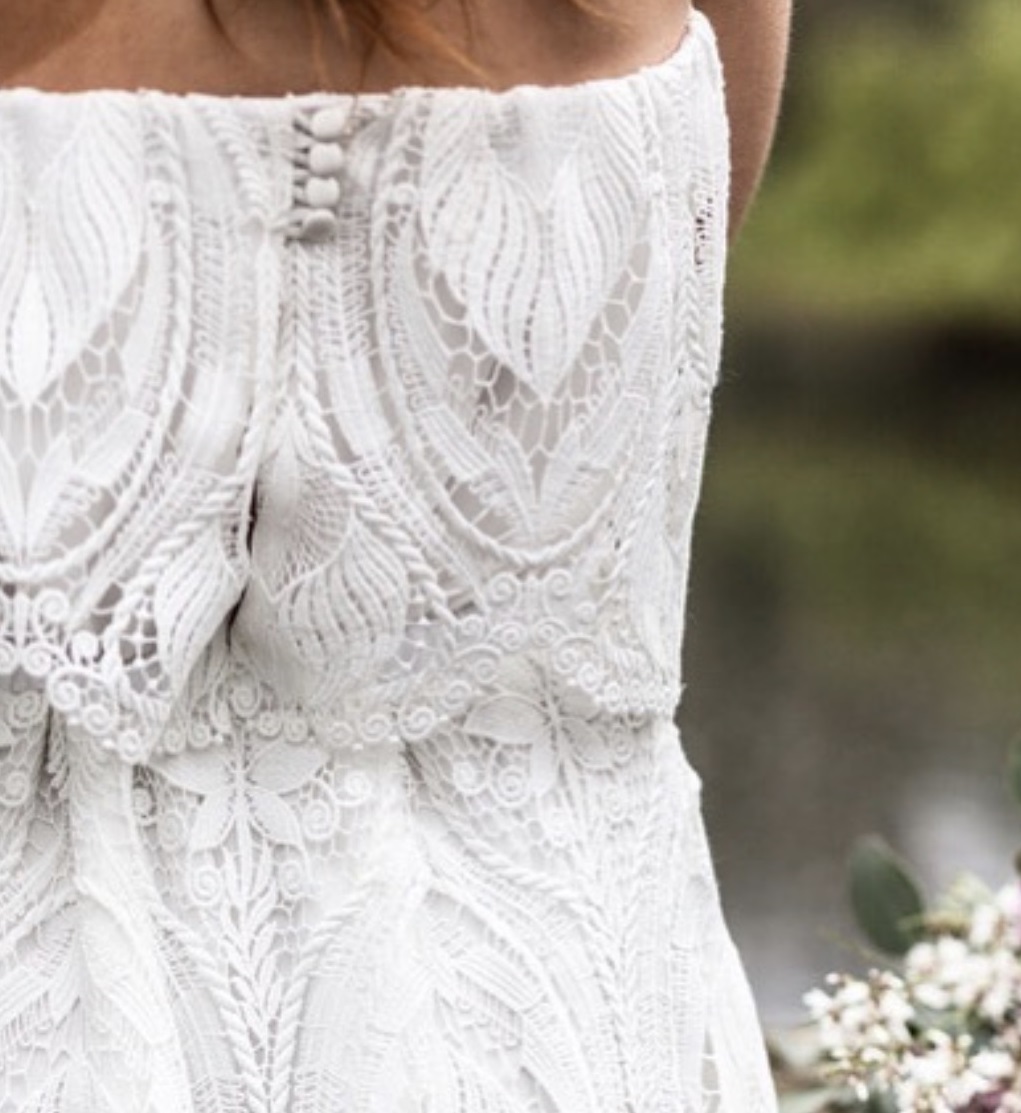 Romane is a superb wedding fabric that is a perfect example of the pretty, ultra-feminine guipure lace type. Exuberant arched shapes enclose attractive floral motifs to create the arresting aesthetic of Romane ivory lace.
Check out these boho wedding dress lace styles on our website and don't forget that you can order your first two samples absolutely free with compliments of Bridal Fabrics.