There's nothing more romantic than gazing up at the stars, which throughout history have always been synonymous with destiny: the great Shakespeare even referred to his most famous couple, Romeo and Juliet, as 'star-crossed lovers'. If you want to create the ultimate star-inspired dream bridal gown, then you're going to LOVE our selection of star fabric and lace...
A delightfully soft, pure white satin has been lovingly decorated with embroidered stars of all different sizes, creating a glittering galaxy. The largest of the stars are each embellished with a sparkling diamante and the whole is framed by superbly scalloped edges.
A versatile and flexible ivory wedding material, Magic tulle is expertly woven. Across its full, generous width, a cosmic vista of stars radiates, giving a truly breathtaking effect.
This wedding ivory lace fabric is ethereal and magical, comprising an ivory tulle base the has been embroidered with eyecatching stars. Translucent sequins, embellished onto each star, create a look of mystical, shimmering beauty.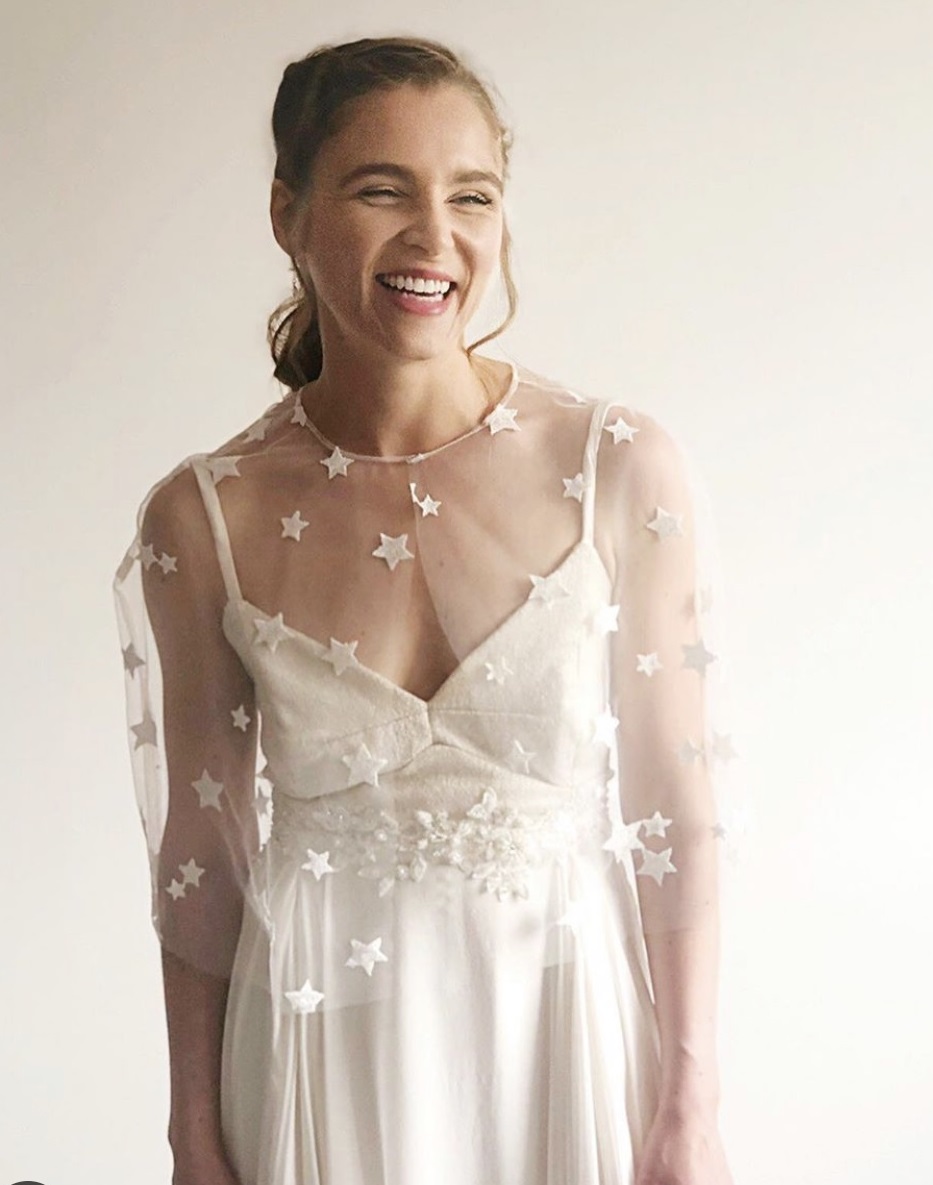 Ailsa is a Chantilly ivory lace fabric that features a hypnotic, repeating pattern formed of an elegant, six-pointed star. This design of this star lace is so striking that the edges have been left plain, allowing the stars to take total precedence.
Is the fate of YOUR dream wedding dress written in the stars? Check out these fabrics and find out!