Guipure lace has been a popular choice for wedding dress material since the style was invented more than 500 years ago. Characterised by motifs that are connected with plaits or bars instead of tulle or net, Guipure lace is known for its light, airy and floaty qualities. Check out these five fabulous styles of Guipure ivory wedding fabric...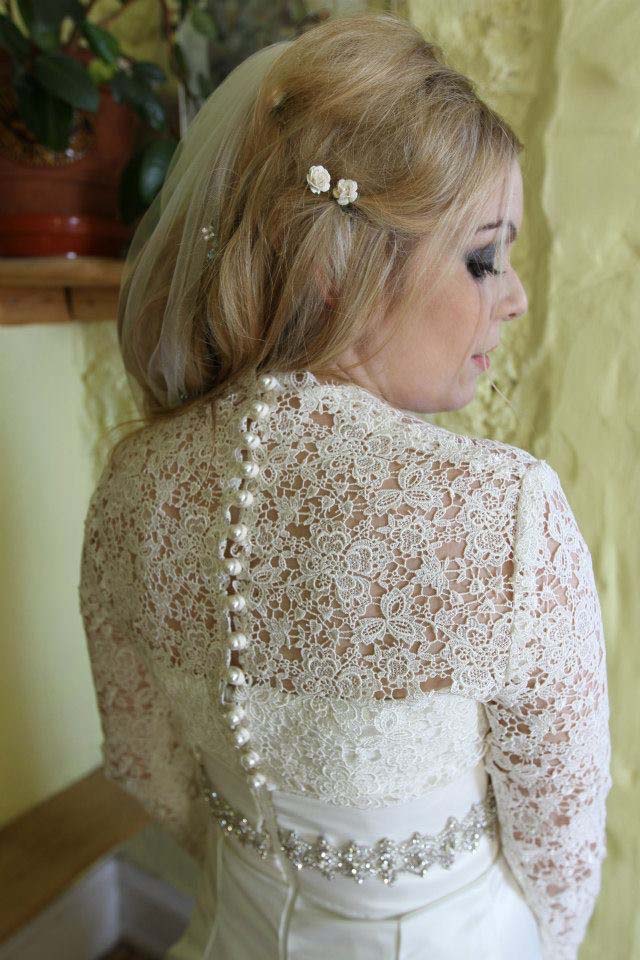 A vibrant, joyful ivory lace fabric, Courtney is emblazoned all over with many different shapes and sizes of leaves, flowers and romantic lovehearts. Exclusively available in ivory, this classy Guipure lace design can be used in conjunction with our matching edging and appliques to allow for complete coordination of every element of your wedding gown.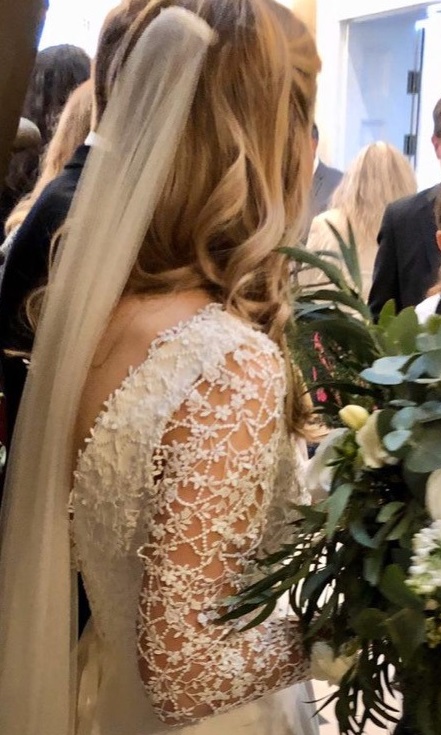 This wedding ivory lace, sourced directly from Italy, is simply stunning. Its closely-set floral motifs, linked by sinuous, vine-like leaves, are immediately arresting: this is a Guipure lace fabric for a seriously discerning bride. Also available in white.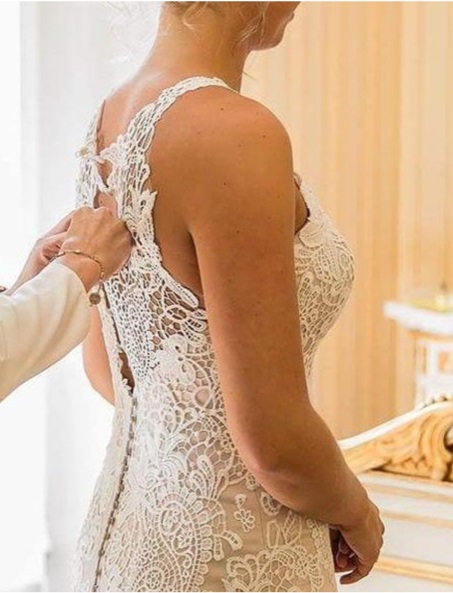 Framed by matching scalloped edges, the design of Joanna ivory Guipure wedding lace fabric combines floral and paisley elements to wonderful effect. Check out our video to see what we mean!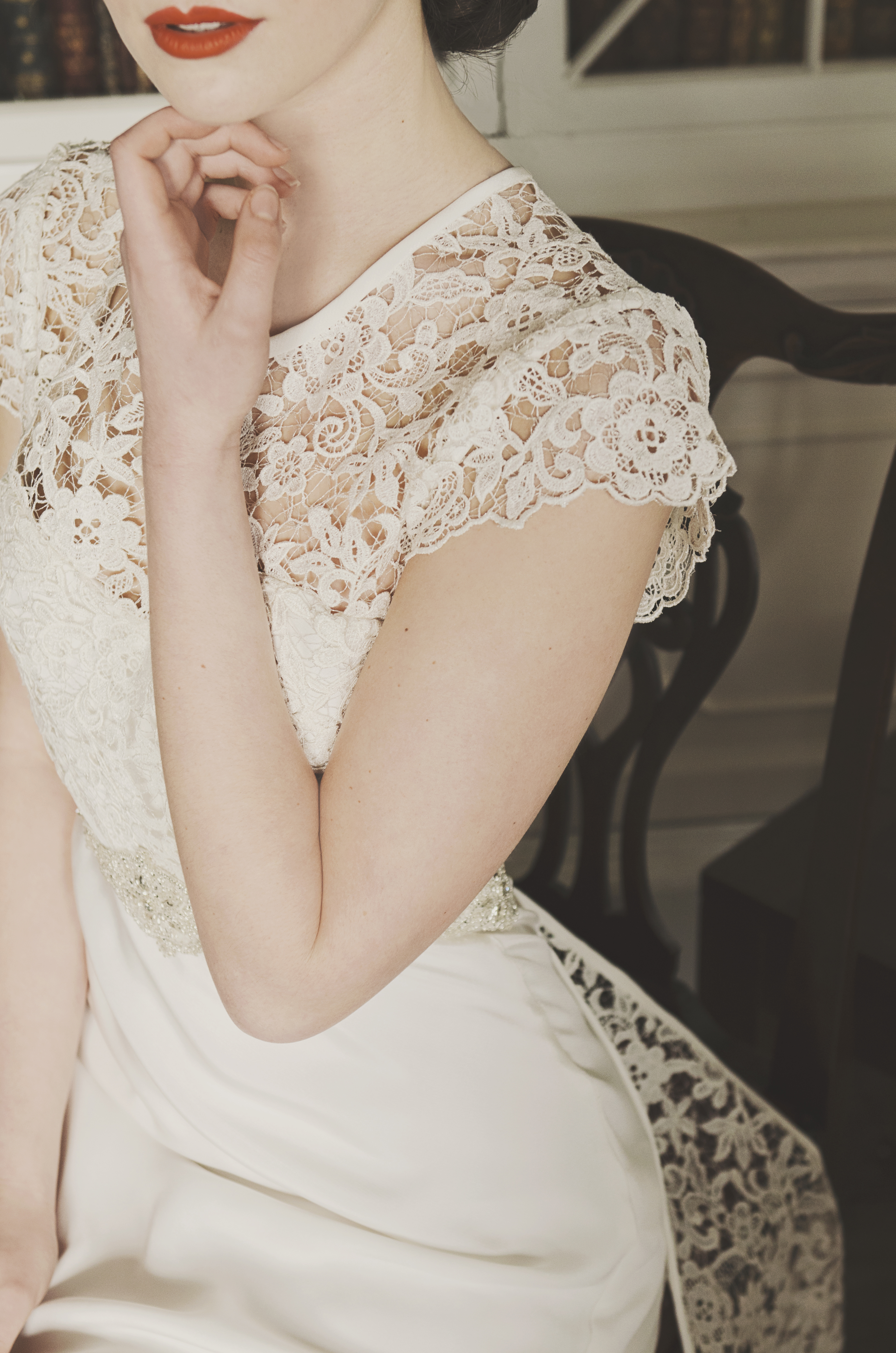 An intricate web of swirling shapes connects a repeating series of flowers, leading out to finely embroidered and corded borders. Shimmering subtly with silver filigree thread and metallic cluster embellishments, Lucy wedding fabric is superlatively stylish. Also available in white.
Several different yarns have been used to create the exciting textured pattern of Serena. Bustling with flamboyant flowers and shot-through with sparkling silver thread, Serena Guipure lace will take your breath away. Order a FREE sample and be prepared for perfection!
Be couture. Be Grandeur. Be Guipure.  Check out these lace styles on our website.