Bridal Fabrics is your premier online fabric shop and we stock an extensive selection of wedding dress material. This edition of our blog focuses on wedding dress fabric designs with chiffon or georgette bases, all of which boast a decadent drape and luxurious handle. Enjoy!
The intricate, uni-directional pattern of this georgette fabric has been laser cut with absolute precision, resulting in a dress fabric that is a real showstopper. Lustrous Ivory thread has then been used with expert skill to create eye-catching embroidery details. Almost-identical scalloped edges frame the arresting design.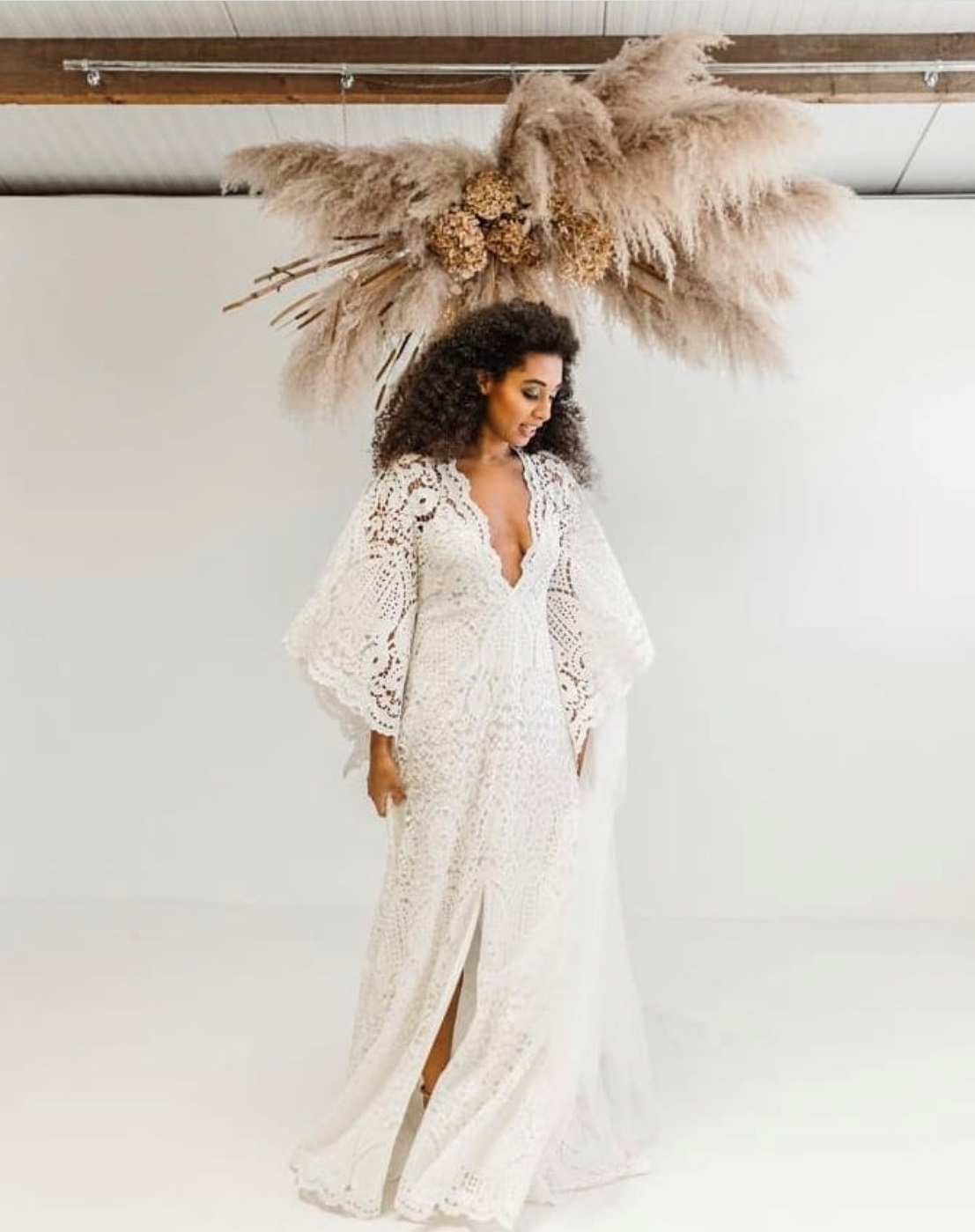 One of our most unique and unusual online fabrics, Ursula lace in wedding Ivory is perfectly suited to couture creations.
The style of the flamboyant lace fabric is Broderie Anglais, with identical borders extending deeply into the body of the material. Two beautifully-embroidered designs of different sizes run throughout the delightful design.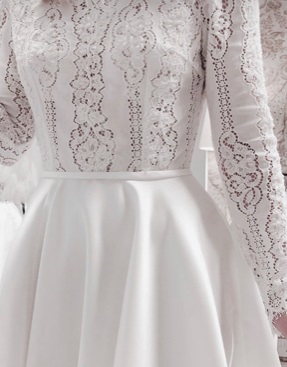 A fabulous addition to our range of fabrics online, Magnolia is an Ivory wedding dress lace featuring spherical and tubular beads that have been carefully attached by hand. Framed by matching scalloped and fringed edges, Magnolia also features subtle sequin embellishments.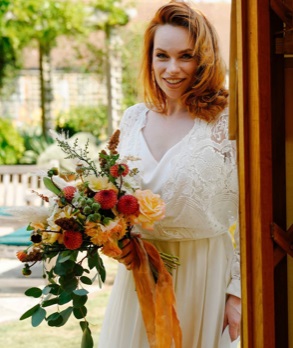 The largest flower in this floral-inspired lace measures a striking 9cm across, resulting in a truly alluring aesthetic. Based on an Ivory tulle, the pattern of the laser cut georgette appliqued material boasts alternating bands of fabulous floral embroidery, which undulate across the fabric in a most mesmerising manner. Two different border styles add the perfect final flourish.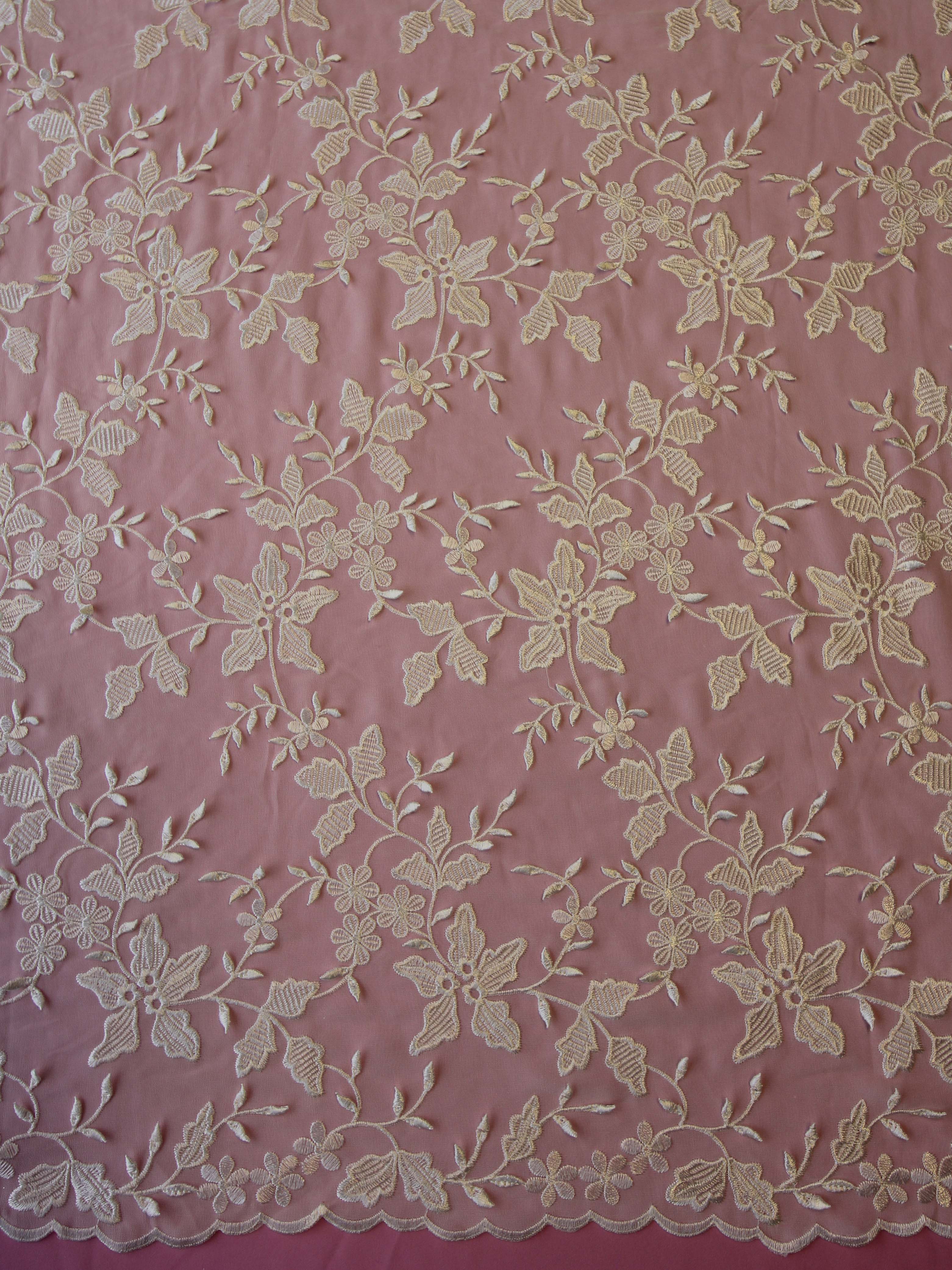 An extremely fine and feminine chiffon material is the base for Arden, which is a simply stunning wedding dress material. The fabric has been decorated with floral guipure embroidery: with its flower buds not directly attached to the material, it has a wonderful 3D effect. The scallops are of different sizes but each edge is identical to the other.
Check out photos and videos of these gorgeous lace fabrics on our website and don't forget that you can order any two samples absolutely free!