Crepe fabric is especially versatile but, whatever garments it is used to create, it always looks absolutely gorgeous. Welcome to the Bridal Fabrics crepe showcase, which includes exclusive details of some brand new eco fabrics that are now available to purchase...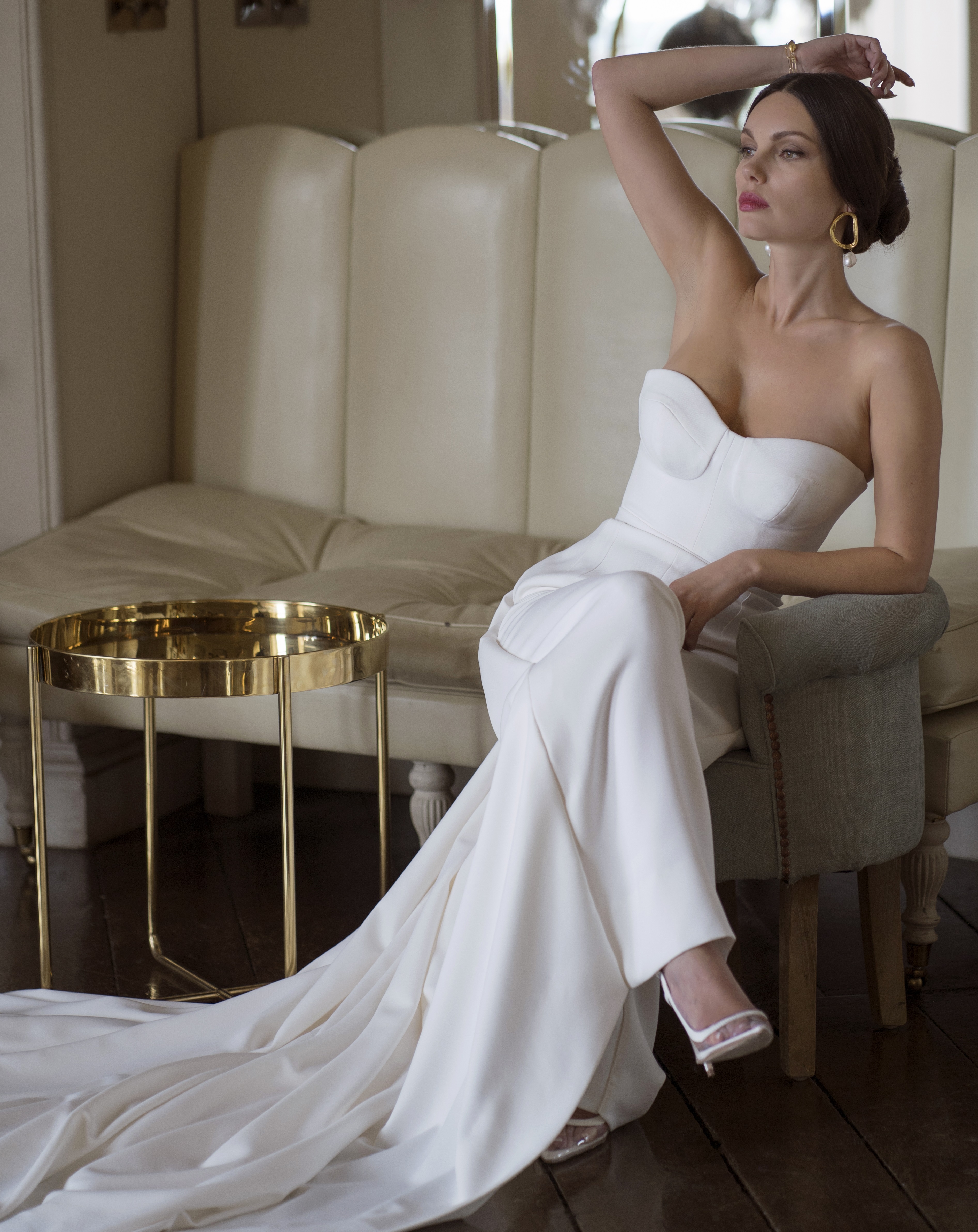 Pamper truly lives up to its name: the unashamedly luxurious qualities of this quintessential crepe fabric are designed to make the wearer feel exquisite. With a soft, silky handle and delightful drape, Pamper ivory wedding fabric is exclusively available in Ivory.
With 20% Spandex used in its manufacture, Compassion boasts plenty of stretch in both directions, making it perfect for crafting dancewear as well as bridal garments. Whether you choose White or Ivory, you're guaranteed to be hugely impressed by this impeccable crepe fabric.
At a feather-light weight of just 86gsm, Sacrament ivory crepe fabric is enchantingly ethereal. Its generous width of 148cm enhances versatility, as does a plethora of colour options including White, Ivory, Almond, Taupe and Black.
Fit for the most particular princess, Palace is a regal crepe fabric available in an eclectic range of colours including Ivory, White, Mink, Blush and Antique Rose. Instantly eyecatching, this divine wedding dress material continues to engage the eye thanks to its subtle yet unmissable sparkle effect.
Part of our new range of eco fabrics aimed at the environmentally-aware bride, Habitat & Territory are both made using sustainable yarns: these are formed from an innovative, eco-friendly mixture of viscose and acetate. Carrying GRS and FSC certification, these Italian-made ivory wedding materials are essentially the same, with Habitat being slightly heavier than Territory.
Magnificently weighty and thus boasting an extravagant drape, Justice is the heaviest material in our new range of eco fabrics. We invite you to experience the sumptuous qualities of this dramatic crepe fabric by ordering a sample absolutely free with our compliments.