The wedding veil is often seen as simply an add-on to the gown but designers are encouraging brides to see veils as part of an overall look. They can even be the main focus of the gown, as seen with Priyanka Chopra's spectacular raw tulle veiling, which needed no less than six people to carry it as she walked down the aisle to meet Nick Jonas!
We have looked through our online gallery and have found two very different yet equally-stunning veils, both made using tulle fabric from our collection.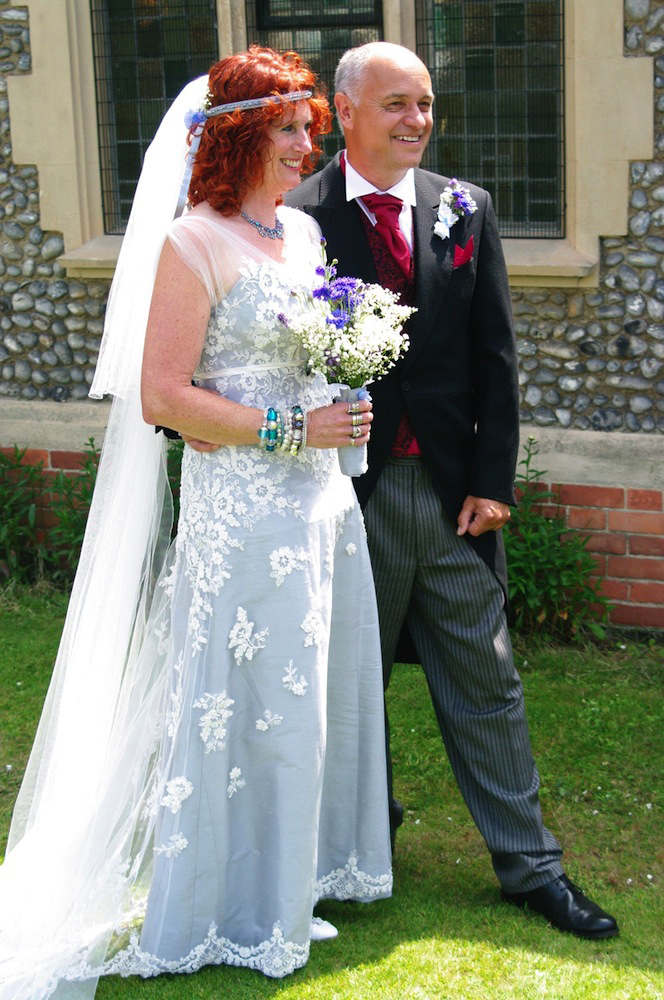 In our first image, you can see bride Frances wearing the delightful wedding dress and veil created for her by Rosemary Jane Designs. The veil is created using Carnival Tulle, a soft-knitted polyamide fabric sourced directly from Italy.
Over 30 different colours are available spanning the full colour spectrum, from delicate lilac and blush to vivid jade, violet and orchid. To see the full beauty of these colors for yourself, we recommend purchasing our handy shade card for this fabric.
The second image shows a wedding veil strikingly different from the first. Created by Emily Deaville Costumes, the dramatic veil of this glorious yet unconventional wedding gown is made using Fiesta Flock Tulle in black.
The Italian tulle, which is available in four other colours, is characterised by a repeating pattern of dots, each measuring just 3mm across and regularly spaced at distances of 15mm.
Create showstopping veils with wedding dress material from Bridal Fabrics: check out more tulle options on the website.