Designers of bridal couture are already hard at work creating new looks and styles for the coming year. A number of wedding-wear trends are already emerging: one of these is for gowns and accessories with a wonderful romantic feel to them. Nothing oozes romance more than floaty floral lace designs and, in this edition of the Bridal Fabrics blog, we'll be sharing our top picks of online fabrics in this stunning style...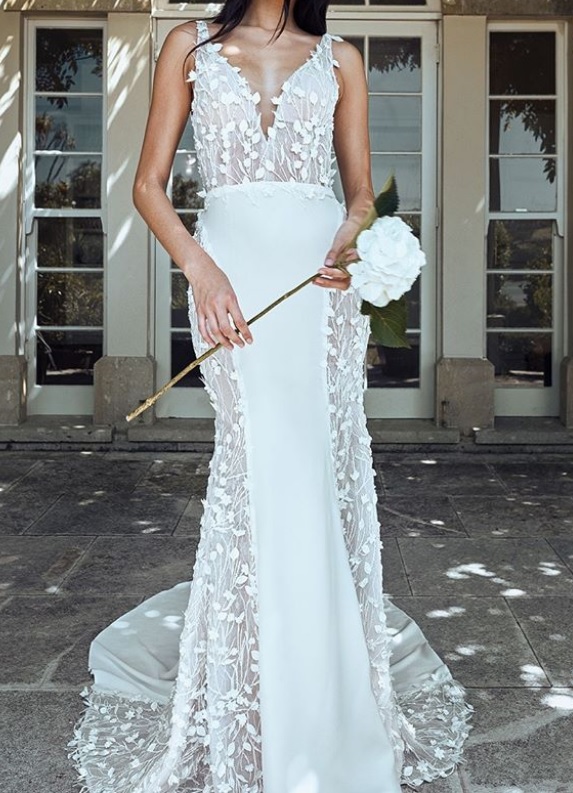 Jacobella is a flamboyant bridal lace that is, for obvious reasons, in high demand among our couture clients. Unashamedly sexy and seductive, Jacobella wedding fabric boasts sumptuous embroidery and is further enhanced in its beauty with the addition of laser-cut 3D flowers.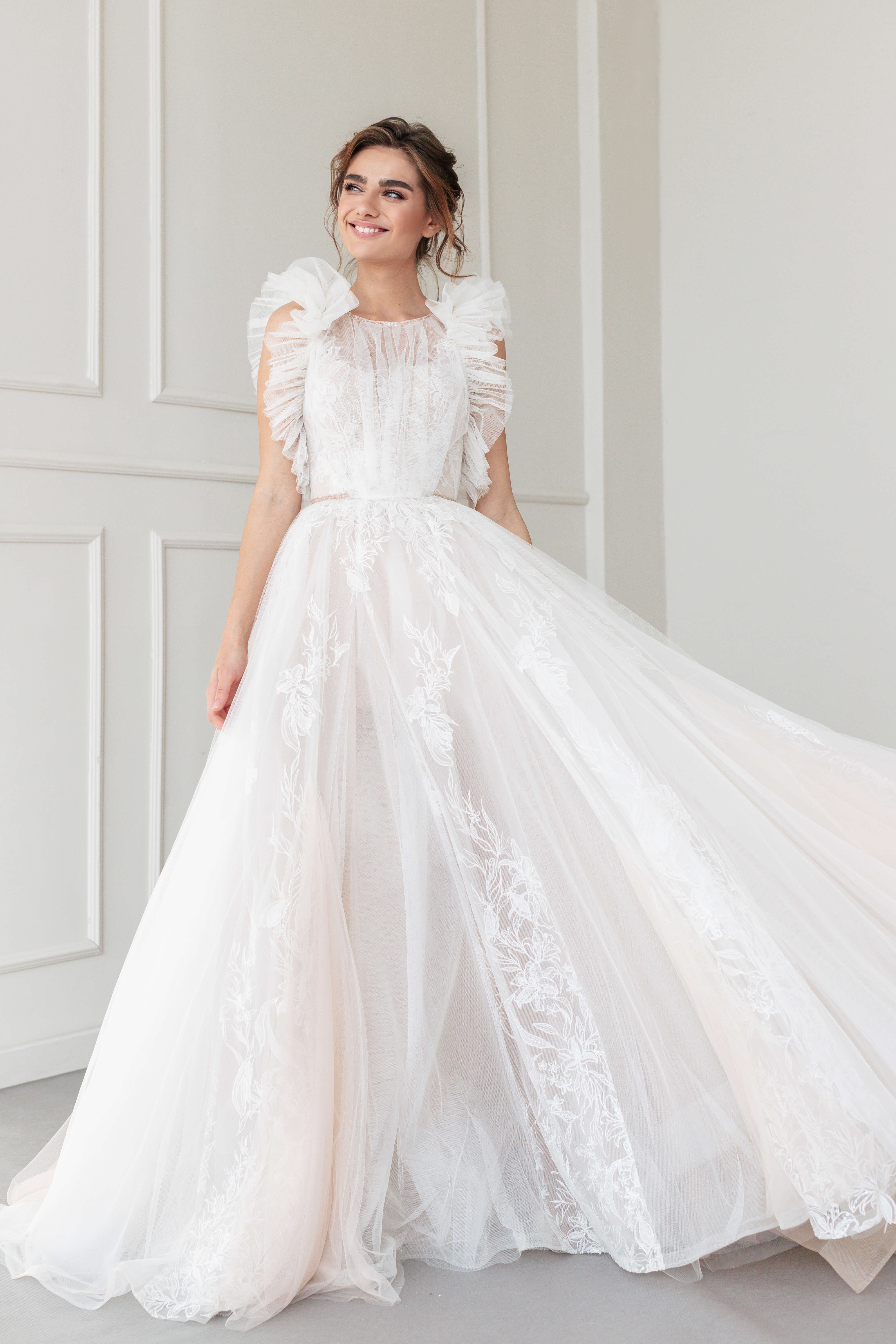 The name 'Calinda' comes from a Greek word meaning 'lovely one' and so is the perfect handle for this attractive and elegant wedding dress lace. Scalloped edges frame the sophisticated design which comprises fabulous floral elements along with shimmering sequins and 3D petals.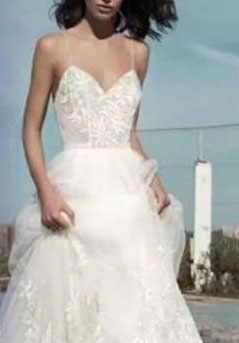 'Tuva' is a Scandinavian name that simply means 'beautiful' and one look at this most arresting of dress fabrics online should immediately tell you why that name was chosen. The pattern, which runs in a single direction, incorporates gorgeous flowers and leaves, which are lavishly embellished with petite colourless sequins for added sparkle.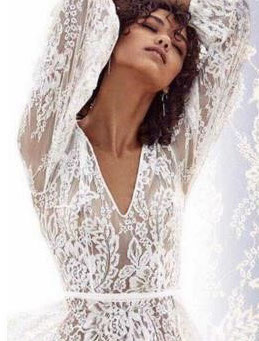 If you're looking for a dramatic floral lace to work with then you should definitely check out Siri, a raschel lace coloured a rich ivory. The design is beautifully intense, running the entire 155cm width of the opulently-ornate fabric, which is completed with identical scalloped edges.
Accurately described as 'poetry in lace', Stanza features a complex and intricate floral design, which is decorated with clear, sparkling sequins.  Superlatively-soft yarns have been used to create this wedding fabric, giving it a tactile velvety feel. Exultant sweeping curves enhance the feminine shape of the design.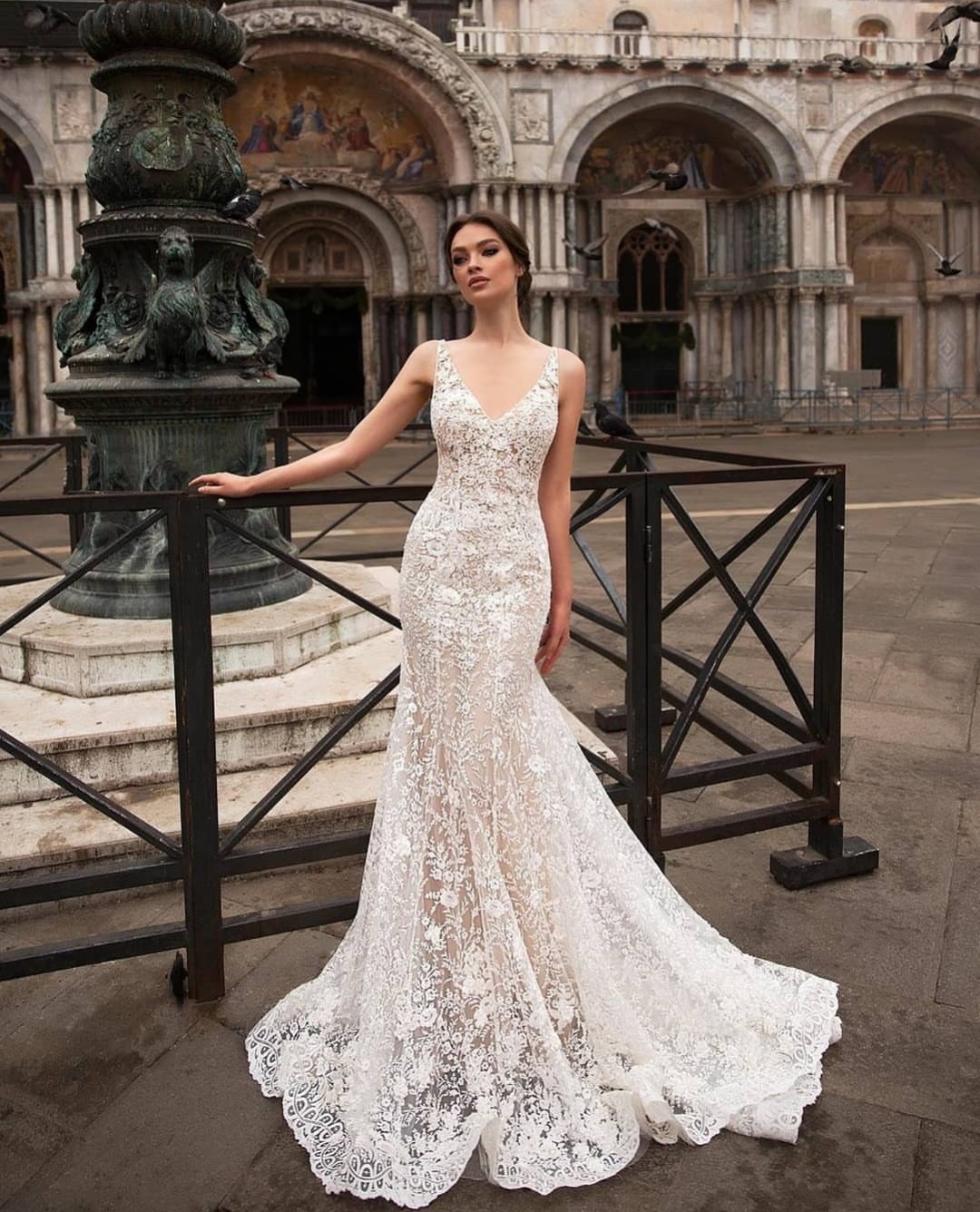 Please browse our online fabric shop to discover many more floral lace styles, all of which are bang on trend for 2021.