So you've googled 'lace for wedding dresses', searched on 'lace fabrics' and spent 10 hours on Pinterest staring at images of wedding dresses and you're in love with them ALL!! So, how do you begin to narrow down the search for the best and the most beautiful when it comes to wedding dress fabric?  One key decision to make is whether you want your lace to be beaded or embellished in some way, and this article is all about how fantastic beautiful beaded lace is for a wedding dress.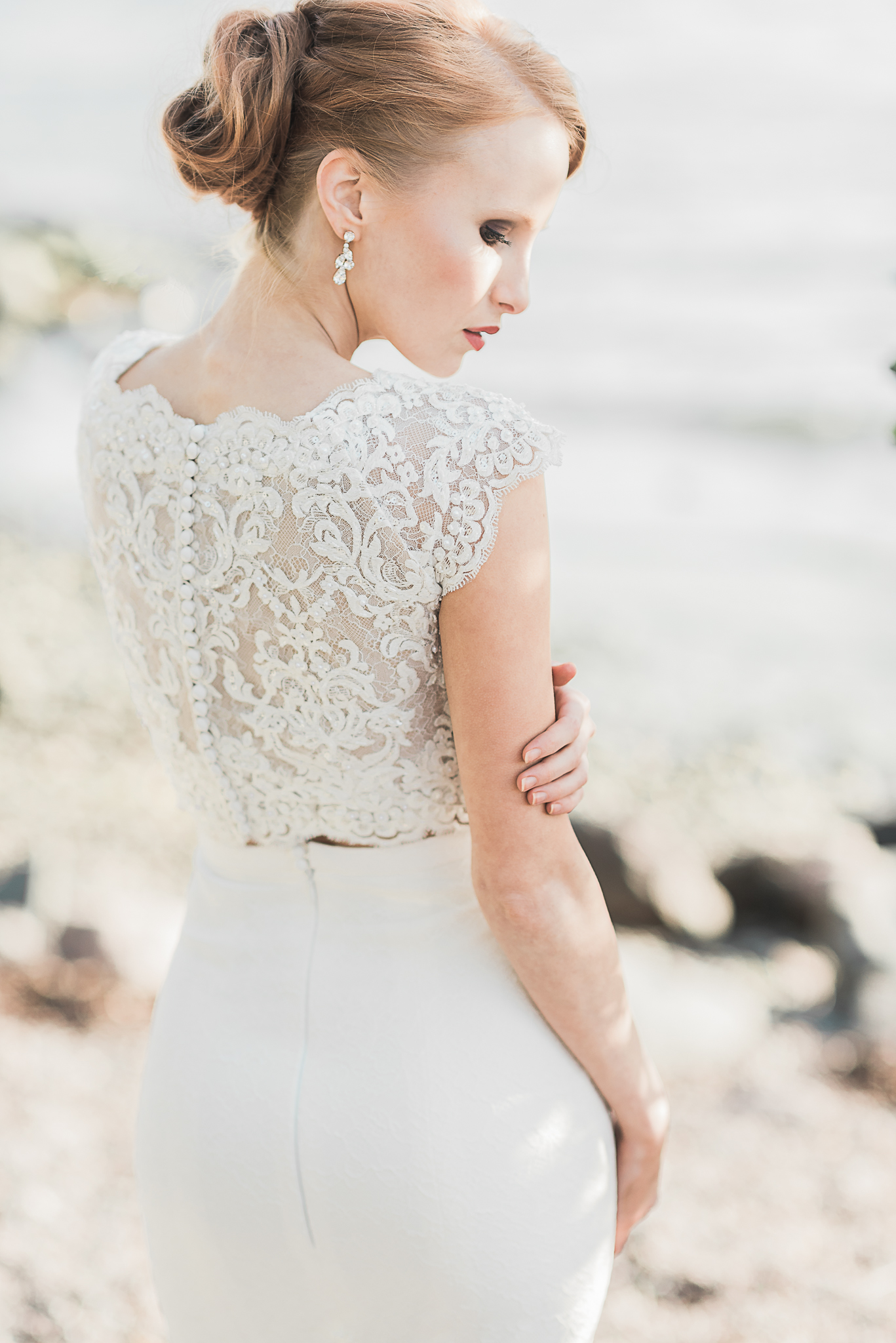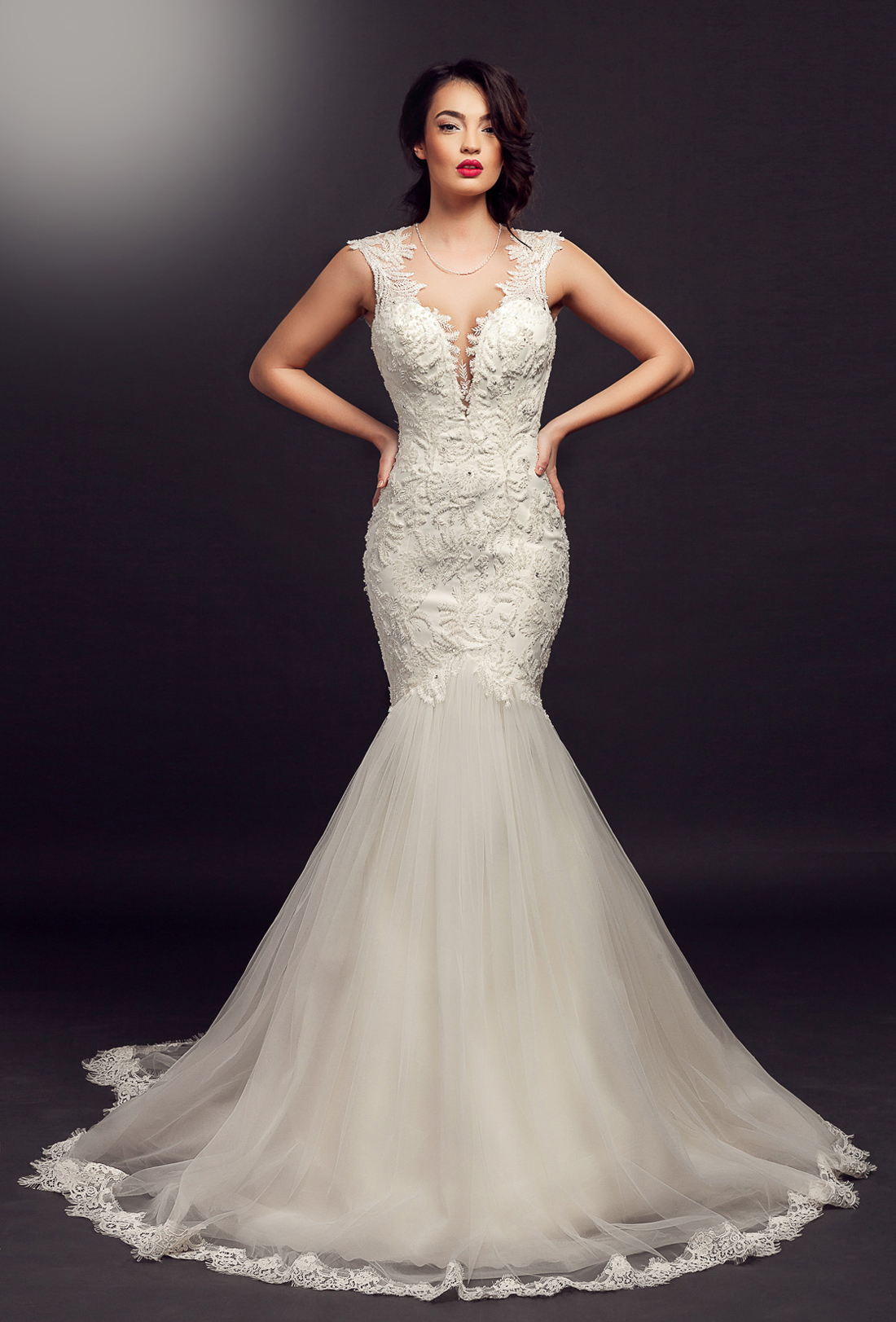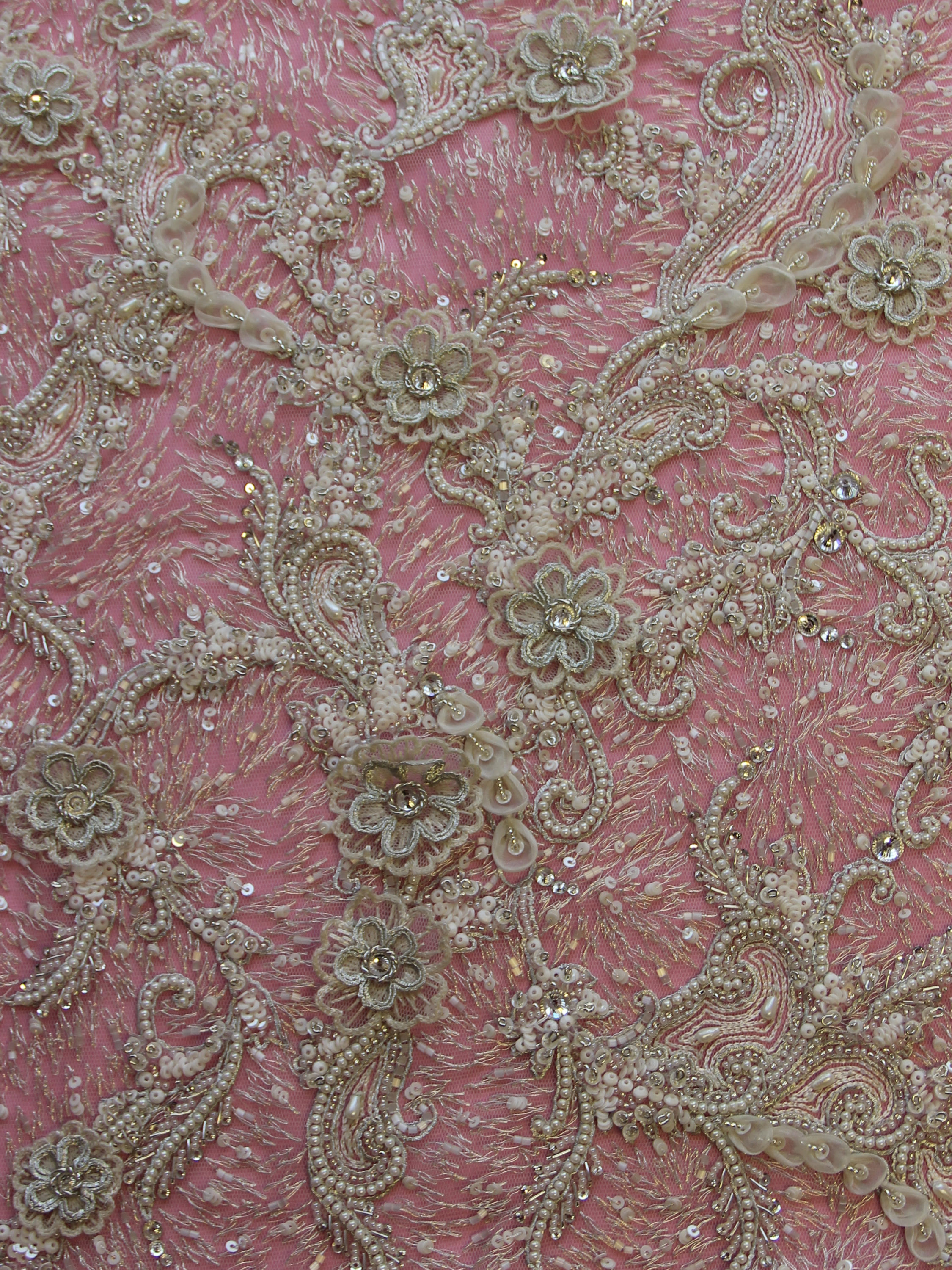 The major selling point is the glamour factor.  For the bride is the centre of attention and some sparkle and glitz adds to the attraction of any dress.  The glint and glimmer of diamantes and sequins is both bewitching and seductive.  As captivating as a bit of sparkle can be there's a range of how shiny and sparkly each lace will take you.  A subtle embellishment of a few translucent sequins can transform a lace from pretty to enchantingly stunning.  Ivory Sequinned Lace - Pleasance Lace and Ivory Sequinned lace - Etta  are gorgeous examples of this.
The addition of light beading in the form of tubular or round beads, pearls or sometimes with a light sprinkling of diamantes makes for a bewitching bride.  Ivory Beaded Lace - Ava, Ivory Wedding Lace - Kinsley and Ivory Beaded Lace - Cara are all testament to this.  The light beading ensures that the handle of the lace remains light, the fabric drapes well and looks supremely sumptuous.  The beading accentuates the beautiful design on the fabric and adds depth and distinction.  Choosing beads or sequins of a slightly different colour, for example silver or gold, can change the aspect a lace offers, just look at Ivory beaded Lace - Heaven Lace or Ivory Beaded Lace - Cynthia.
Then there's the Broadway showstoppers, the 'bring it on', the 'I've got it all' laces that are festooned with beads offering luxurious opulence.  We love them!  Let's take Ivory Beaded Lace – Lanisha, adorned with sequins, beads and diamantes. Strings of pearls in soft fluid curving movements have been surrounded by embroidered yarns, pearls and shimmering beads. Throughout the design are layered flowers, each with a diamante centra­lised. And we haven't even mentioned the 3D flowers!  Of course these laces are heavier in handle and intricate to work with.  Ivory Beaded Lace – Renata (also available in blush) offers similar opulence where our designer has embroidered a soft ivory tulle base with intricate beading, pearls, sequins, bullion work and filigree thread. These luxurious and exclusive laces do require some investment – but think of what a divine gown they'll make. 
So, with a profusion of choices, we know beauty is in the eye of the beholder.  Find your favourite and order a free sample today.  Not sure?  If you're looking for advice or you want to ask a question we're happy to help.  We look forward to hearing from you.