Ivory lace fabric is the number-one choice for brides, with over 90% of lace sold being this colour. Also described as 'wedding white', the ivory colouration is less stark against the skin than pure white. Here are our top choices of ivory wedding fabric taken from our extensive collection...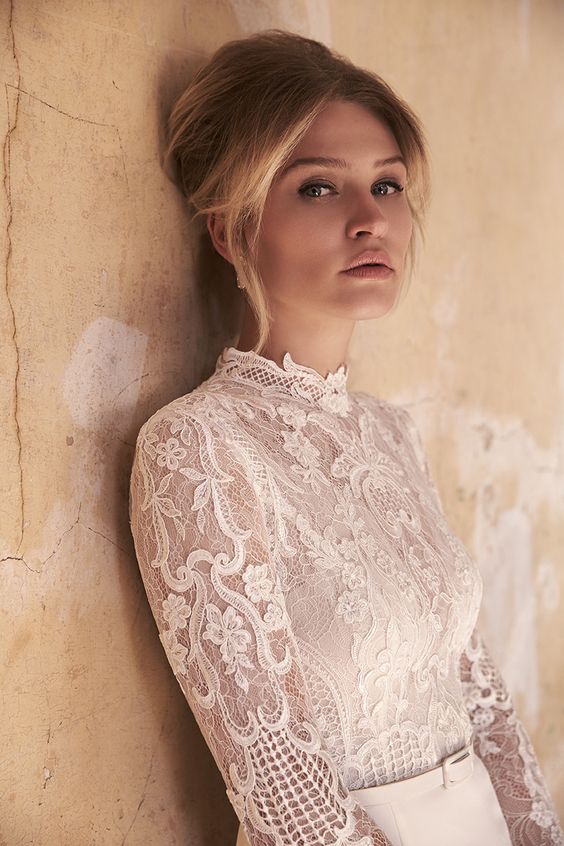 A flamboyant ivory wedding material that has proved extremely popular among our couture clients, Yolanda features extravagant embroidery, elegant cording and guipure cross-hatching elements. The design is different on each edge, allowing the wedding lace to be used either way around.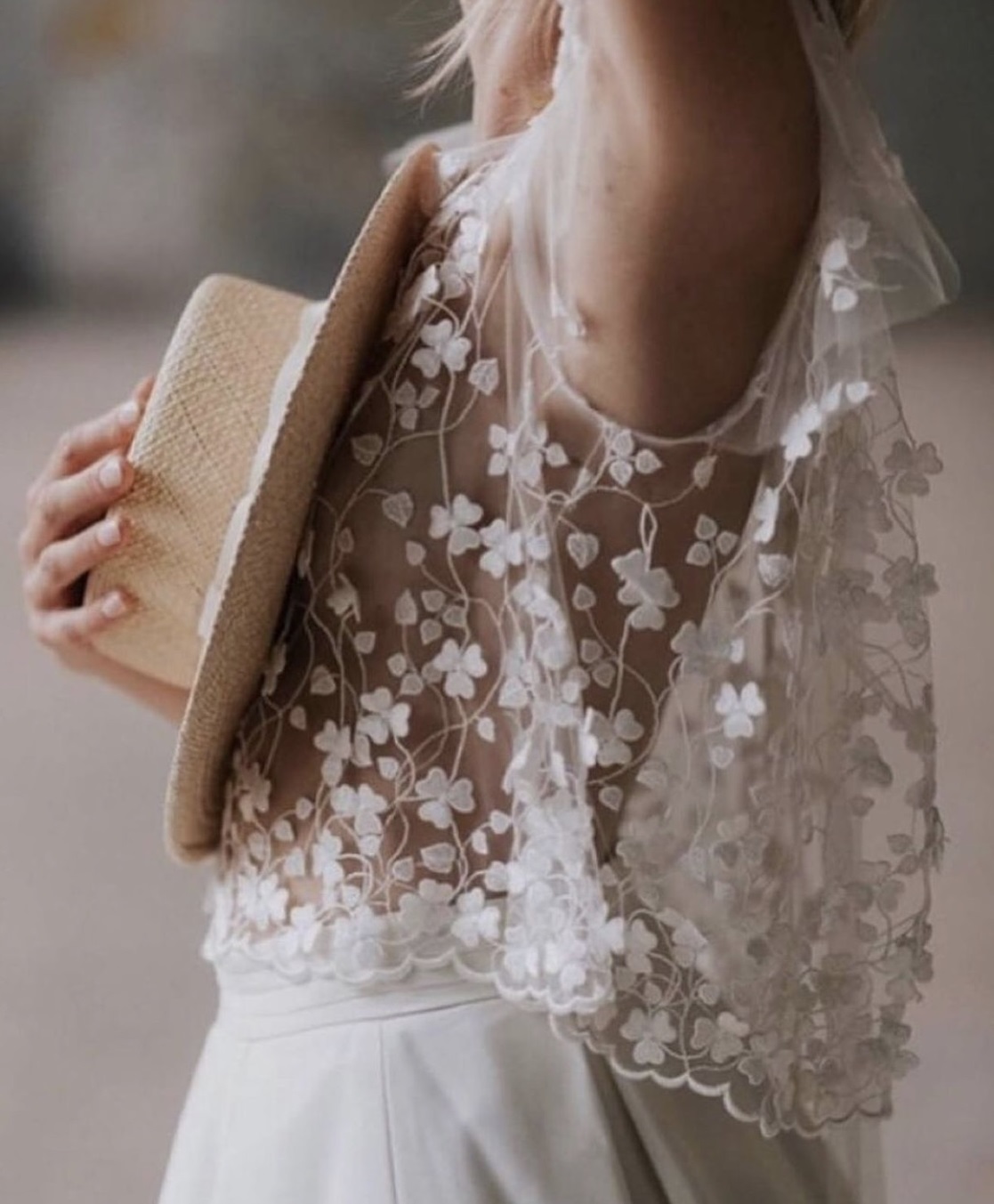 Onto a soft tulle base, our designer has embroidered a decadent, complex pattern of leaves.
This creates a stunning background for the addition of petite, feminine 3D flowers.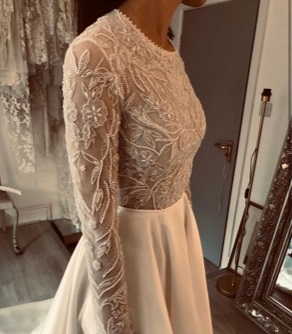 Opulent and ornate, Cilla ivory lace fabric is generously and intricately embellished with sequins and beads.
Raschel lace inserts add an extra dimension to the pattern, which repeats hypnotically across the material.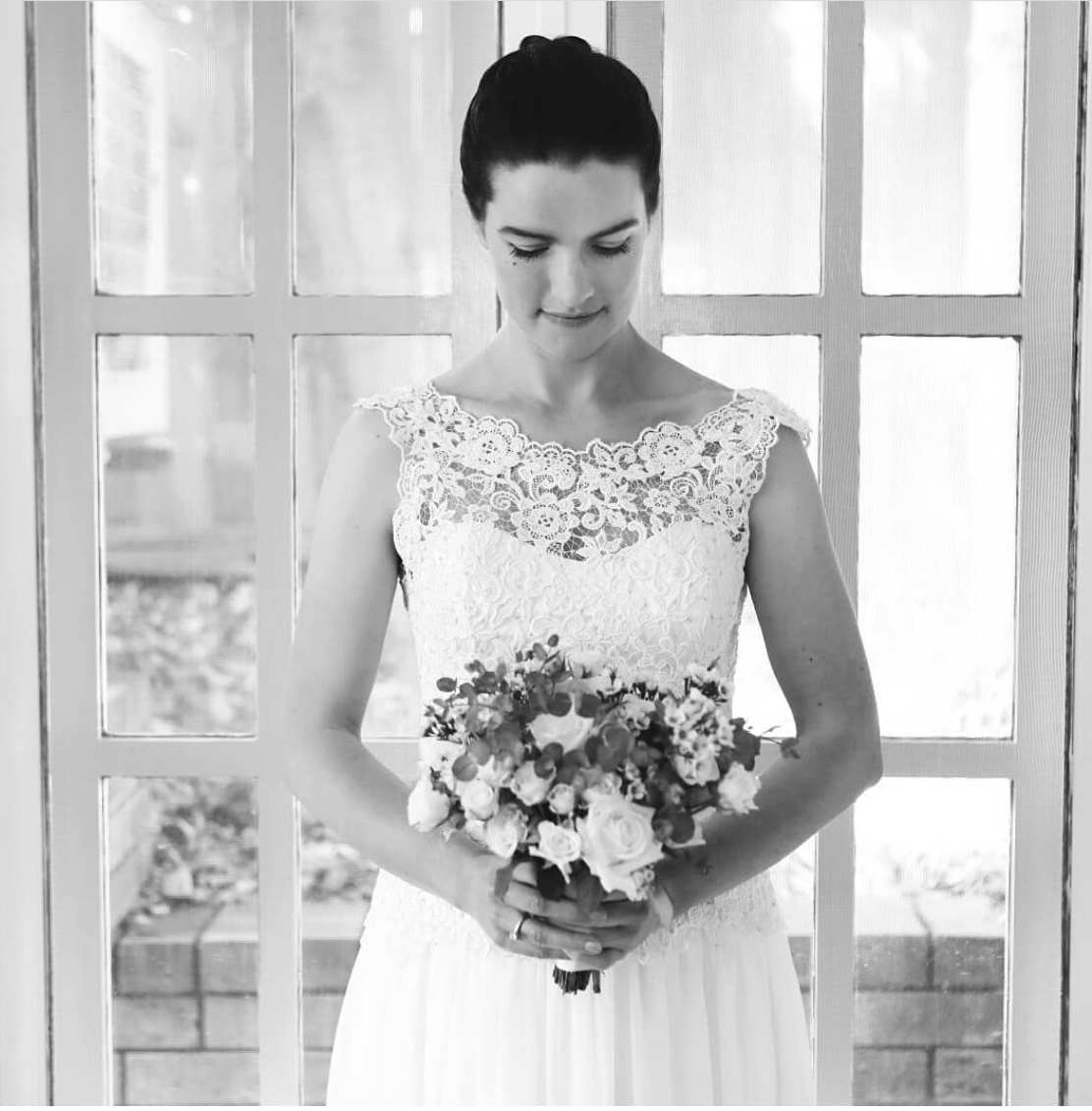 Lucy ivory lace is a super-stylish choice, emblazoned all over with flowers which sit on a webbed ground of silver metallic filigree.
Mesmerising swirls connect the floral motifs, extending the pattern outward to identical, irregularly-scalloped edges. This stunning ivory fabric is a cut above all other guipure designs.
Discover hundreds more styles of ivory lace on the Bridal Fabrics website.