As spring marches steadily towards summer, parks and gardens are absolutely alive with  the rainbow colours of fabulous flowers. This has inspired us to put together a sumptuous selection of 3D flower lace for you to enjoy: let us know which is your favourite!
To create Camille, a delicate array of flowers and flower buds has been embroidered onto a base of delicate ivory tulle.
3D chiffon flowers, along with a generous sprinkling of sequins have then been added, resulting in an ivory lace fabric that is pure class.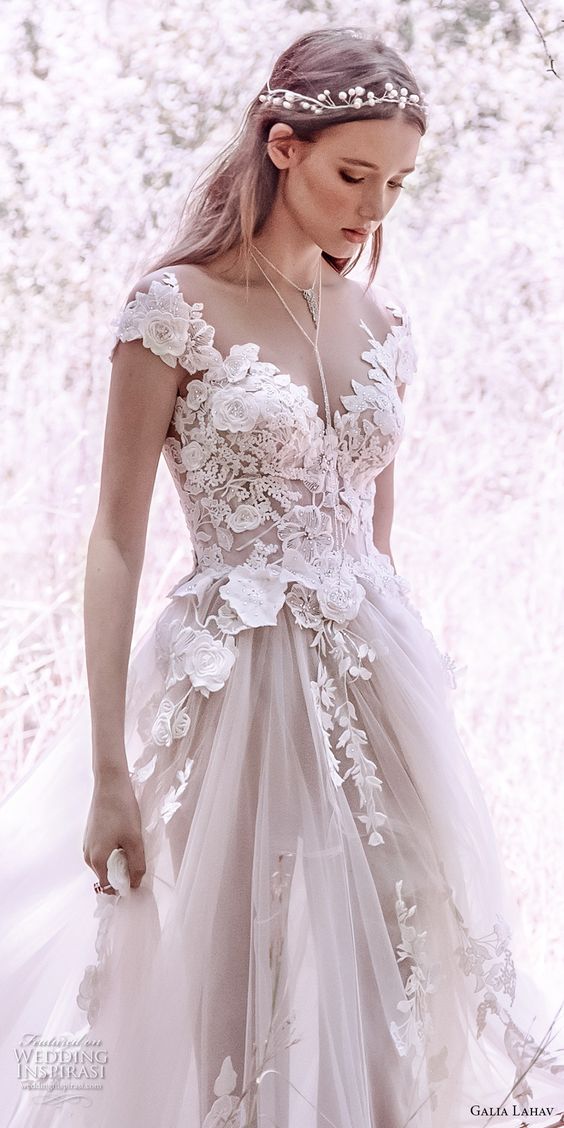 This floral lace features a profusion of 3D flowers, accompanied by petite leaves and linked twines.
Porscha ivory wedding fabric has an exciting and unique appearance thanks to the open weave base.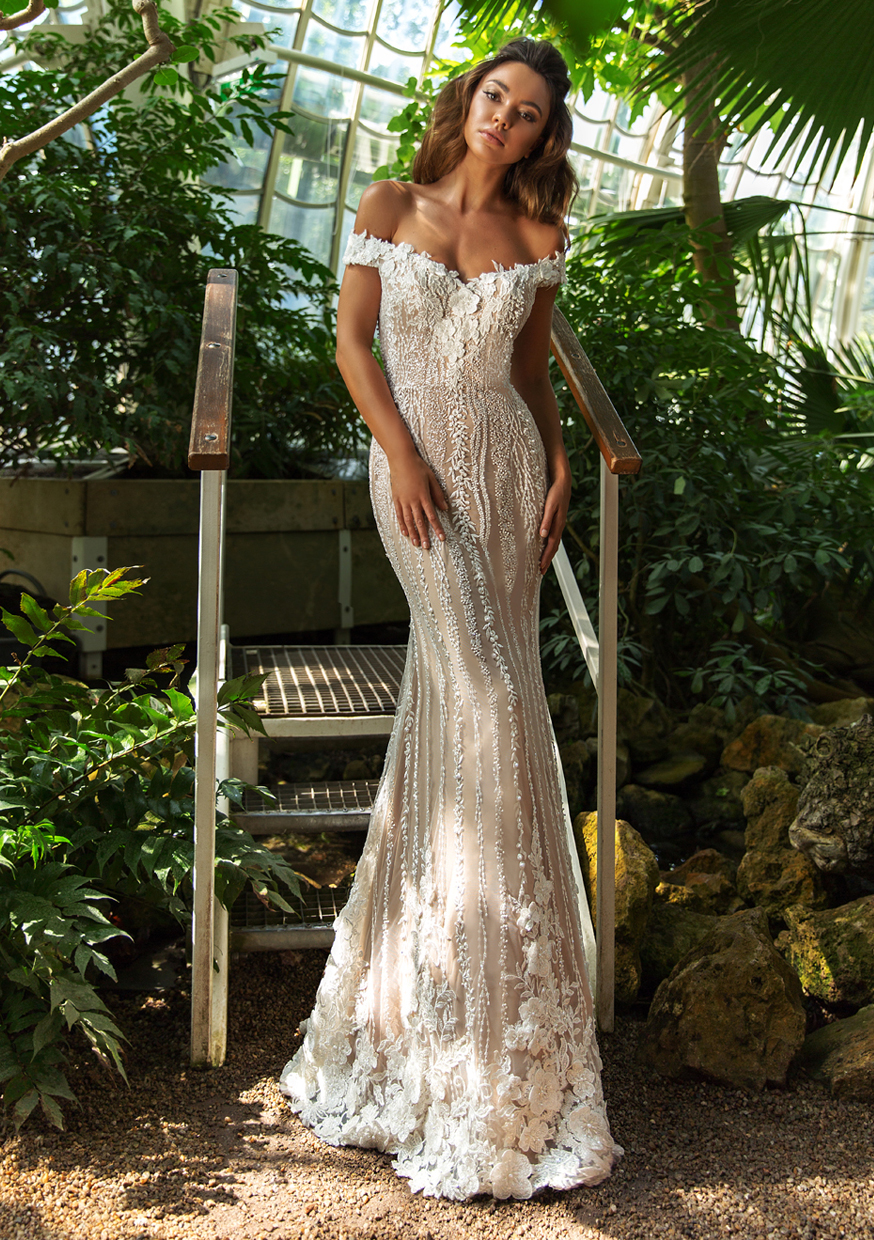 Embroidered flowers and foliage weave sinuously over one edge of this ivory wedding material, before climbing in vertical bands past 3D flowers to the opposite side. Magnificent beading and translucent sequins add subtle, yet unmissable, embellishment.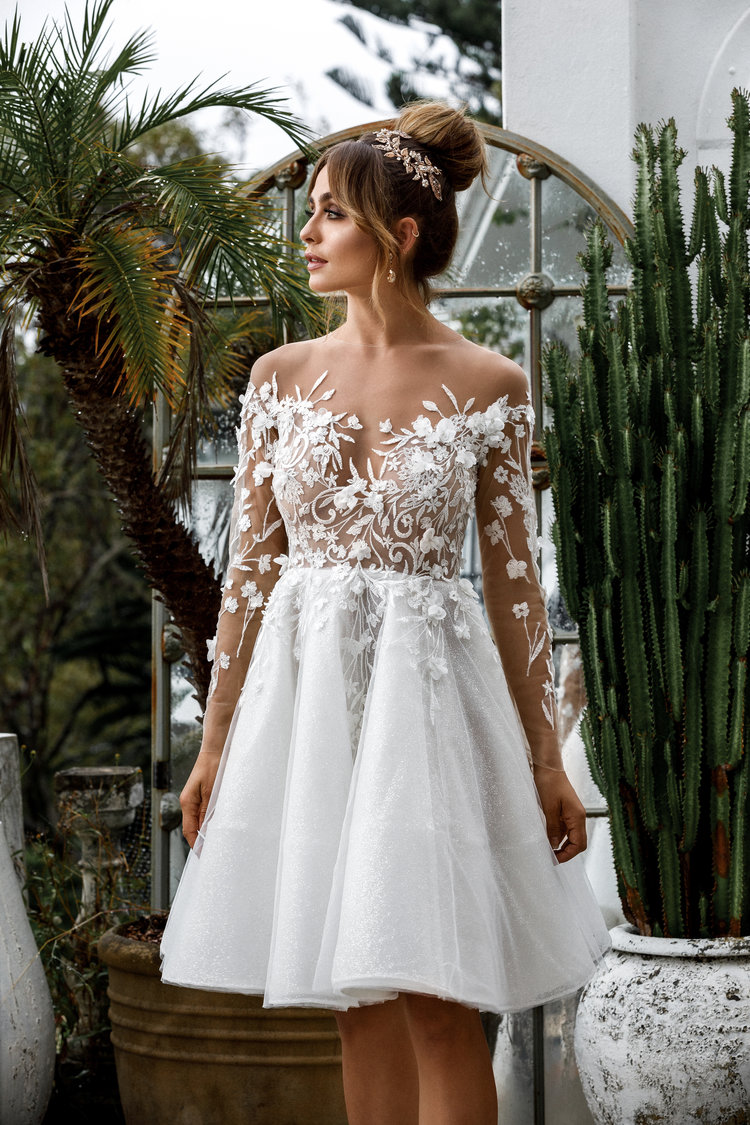 Unashamedly extravagant, Milena wedding lace features an amazing floral display across its width. A variety of leaf and floral motifs, some of which are 3D, further enhance the flamboyance factor.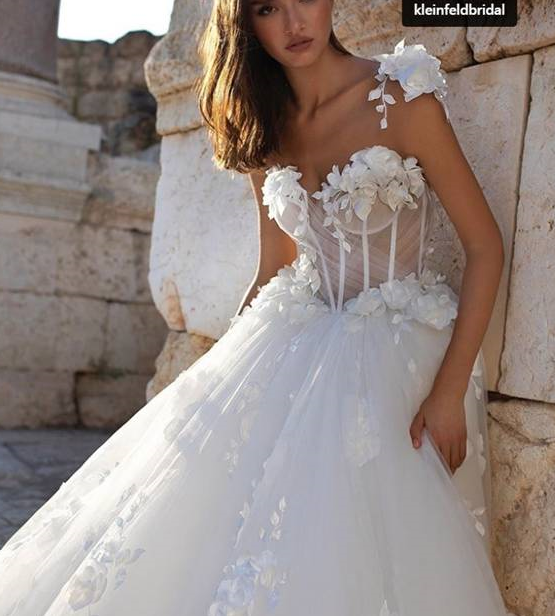 Rebecca begins as an ivory tulle that is emblazoned with an undulating pattern of leaves. Adorned with a variety of 3D flowers in different sizes, this is a daring choice for the fashion-forward bride.
Check out these and more 3D floral lace styles on our website. Feel the power of the flower!