The bride seen in these beautiful images, Iris, wanted an ethereal, romantic gown for her wedding. She employed a dressmaker to come up with a design but, after seeing what the designer suggested, Iris's mother-in-law Vivienne decided she could do a much better job: we certainly agree that the design Vivienne created is out of this world!
Vivienne lives in Cornwall and was unable to find a wide enough selection of fabrics to realise her vision. That led her to carry out a search online, which in turn led her to discover our unmatched range of material here at Bridal Fabrics. Together, Vivienne and Iris picked out four different fabrics from our collection. These were: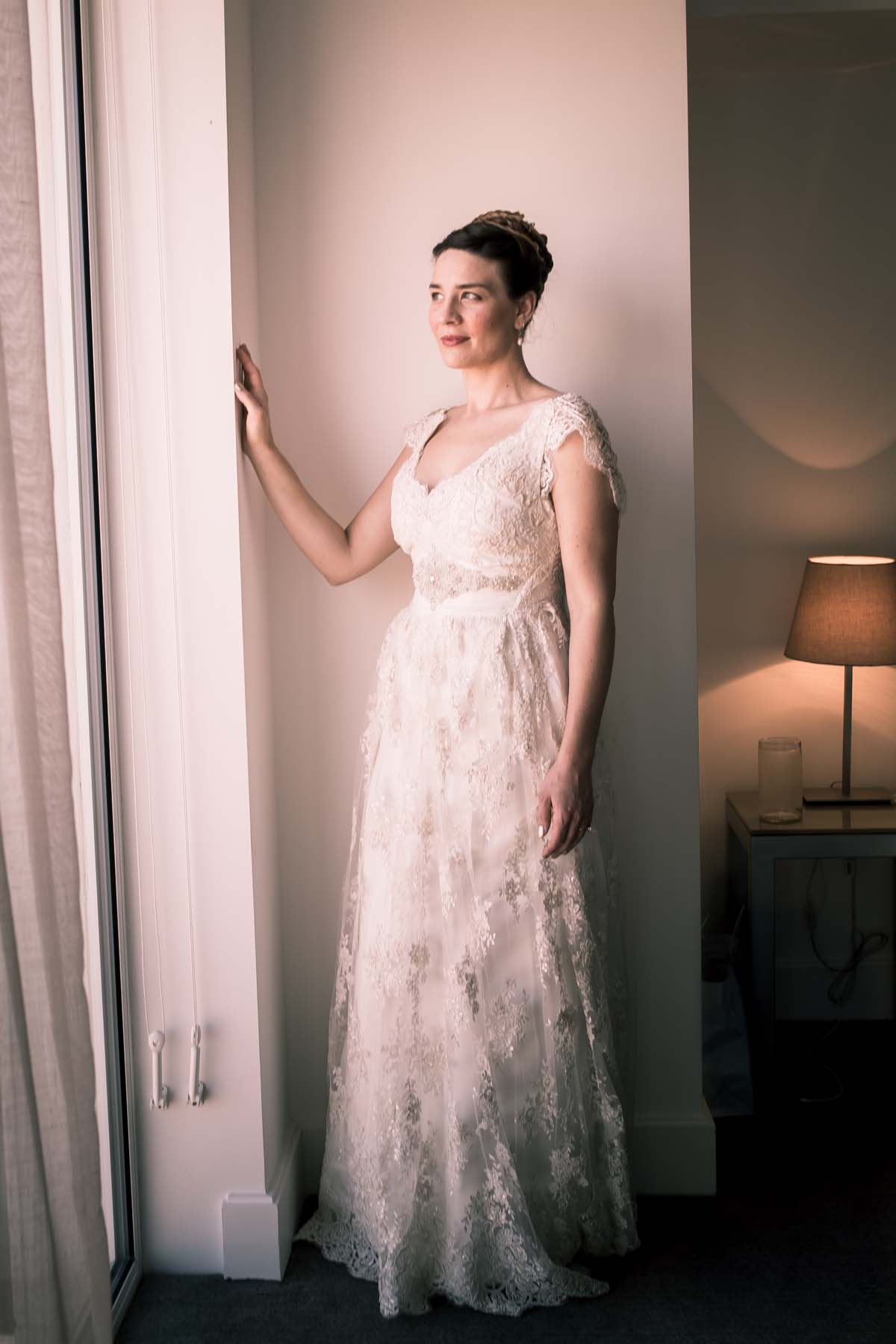 A delightful border lace based on fine tulle, Madeleine features motifs of floral bouquets, which are skillfully embroidered onto the fabric and edged with fine cording. A host of wedding dress embellishments, including sequins, beads and gold filigree thread, are used in several ways to produce an exciting lace fabric that is one of the most glamorous in our collection.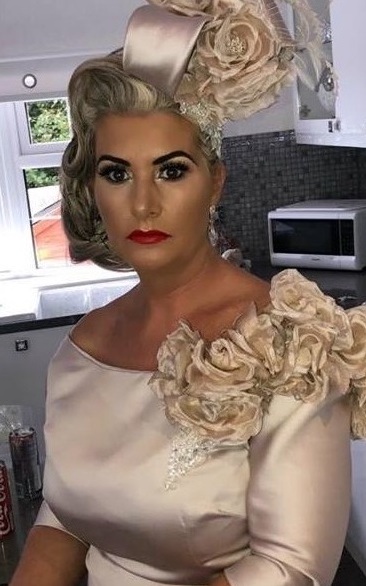 Available in a sumptuous range of ten different colours, Supreme Duchess Satin is practically indistinguishable from genuine silk.
Heavy, regal and totally luxurious, the fabric has a wonderful drape.
An elegant, sophisticated trim, Primrose features a riot of sequins, beads and crystals embroidered onto a fine tulle background. To enhance the leaves and petals, our designer has used a lustrous ivory thread. This trim was used at the back of Iris's gown, as well as on the shoulder straps.
Used to adorn the front of the gown, as well as to create an exquisite wristlet accessory, Sagittarius Crystal Embroidery added the perfect finishing touch. Pearls, tubular beads and silver thread surround a large central diamante in this fabulous piece.
Thanks to Vivienne and Iris for sharing their story. The images are reproduced by kind permission of the photographers Heni and Shirley (Heni @ www.­henifo­uri­ep­ho­tog­raphy.­co.­uk and Shirley Gilks @).
Check out these four fabulous fabrics on our website and be inspired!