Designer Couture Spotlight: My Little Wedding Shop
Established since 2011, My Little Wedding Shop is a fast-growing independent bridal boutique. Along with a dedicated team of designers and dressmakers, owner of My Little Wedding Shop Jennifer Bone specialises in creating bespoke bridal wear and also produce wedding gowns for their unique Jane & Edward couture collection.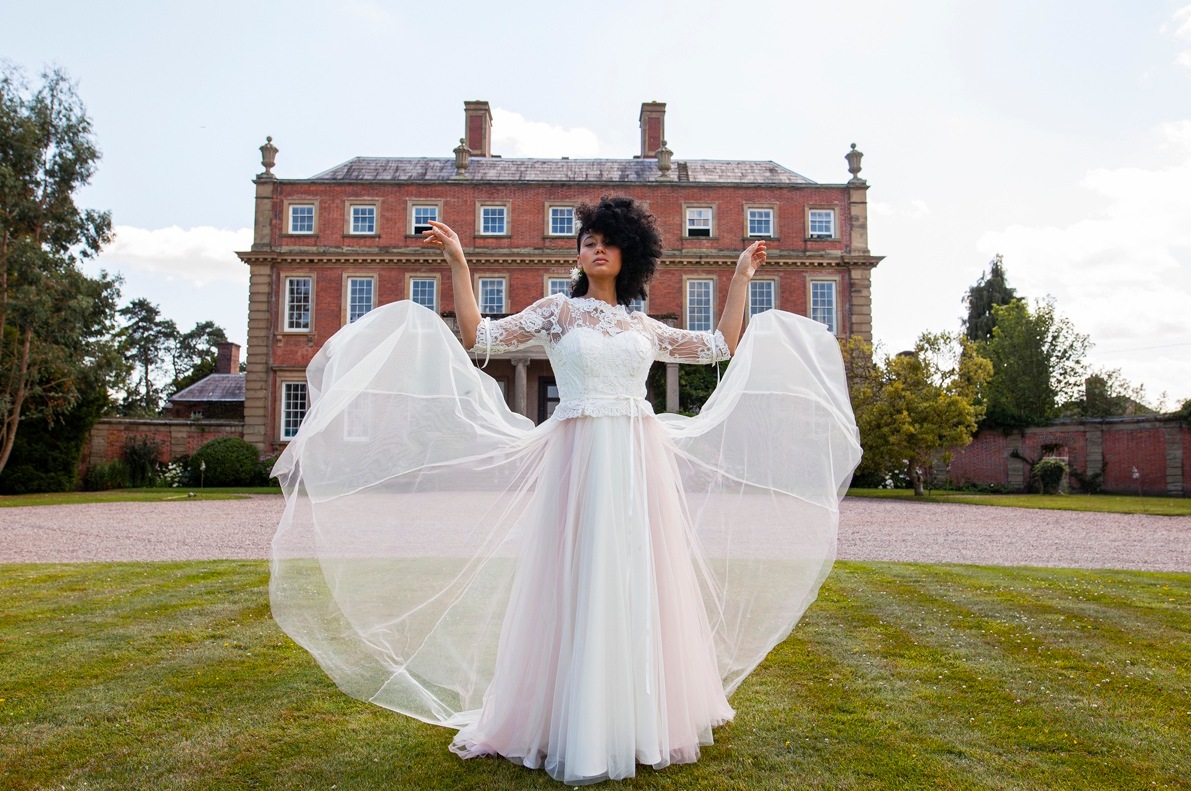 The Jane & Edward collection at My Little Wedding Shop is named after the famous fictional romance between Jane Eyre and Edward Rochester in the eponymous novel by  Charlotte Brontë. Designer Jennifer regularly sources wedding material from Bridal Fabrics to create her custom made clothing and recently announced a new collection of Jane & Edward couture gowns: Stardust and Silver.
The exciting bridal couture gowns in the Stardust and Silver collection use a variety of lace material sourced from Bridal Fabrics, including Victoria, Isabella, Yolanda, North and Maria: the dress in these images was made using Rochelle Corded and Beaded Lace in ivory.
Swirling patterns surround a bold cascade of ultra-feminine floral motifs to create the wondrous aesthetic spectacle that is Rochelle ivory lace fabric. Fabulous double cording and ivory embroidery thread connect these bouquets while sequin and bead embellishments add a magical glittering effect. Matching scalloped edges complete this uniquely attractive lace fabric design.
Visit the Jane & Edward and My Little Wedding Shop websites to discover more bridal couture. To find out more about the laces used in the new Jane & Edward 'Stardust and Silver' collection, check out the product pages on the Bridal Fabrics website.