Bridal Fabrics proudly supply ivory wedding material to many high-end couture designers and dressmakers, who use it to create one-of-a-kind garments made specifically to individual customer requirements. In this edition of our blog, we focus on a tempting trio of couture ivory wedding fabric.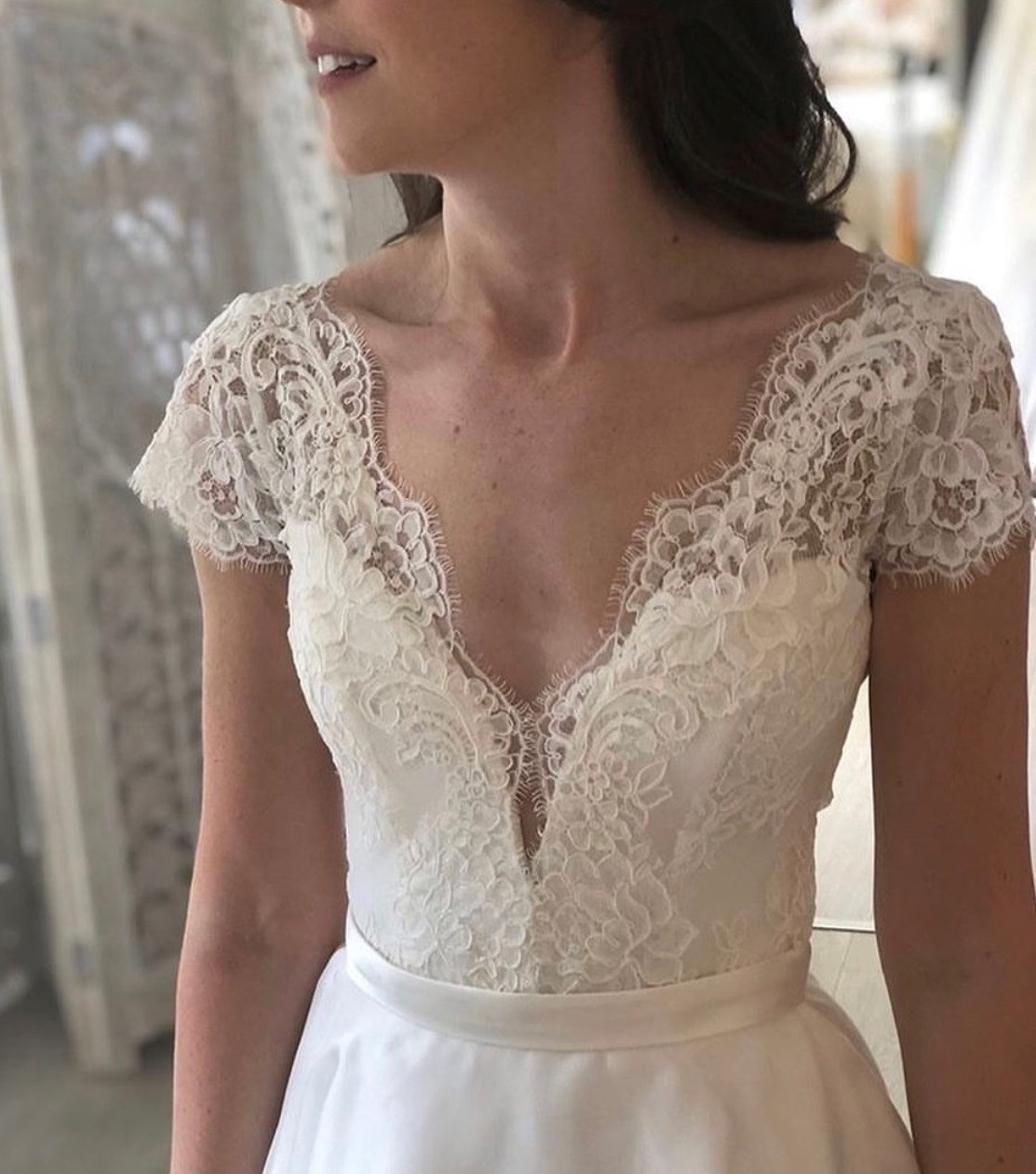 Woven in France and embroidered in Italy, this lace boasts a lavishly-decorated border featuring a medley of flowers created using diverse techniques.
Larger and more intricately embroidered flowers compose the main design, which gradually increases in density from the bouquet-emblazoned top edge. Throughout, gold filigree thread has been sparingly used, adding a subtle yet magical shimmer.
In Greek mythology, Persephone was the wife of Hades and together they ruled the underworld: the wedding ivory lace that bears her name is fittingly regal and extravagant. Surrounded on all sides by an exquisitely-woven fringed and scalloped border within which nestle majestically-sweeping flower and fan motifs, the main design comprises clean, vertical lines. Tiny diamantes, pearls and beads have then been added with a generous hand, giving this distinctive ivory lace fabric a splendid sparkle.
A resplendent ivory beaded lace with matching scalloped edges, Gaia is full of drama, passion and romance. Pearls, sequins and beads are used to breathtaking effect: feel free to order a sample to experience this unique wedding fabric for yourself!
Discover these and many more couture bridal fabrics on our website!