Ivory corded lace fabric is staging a big comeback on the bespoke wedding dress design circuit and so, in this edition of the Bridal Fabrics blog, we look at some of the designs that are getting some serious attention. We've noticed that these designs are quite dense with limited space between motifs: is this a new trend emerging?  Let us know what you think...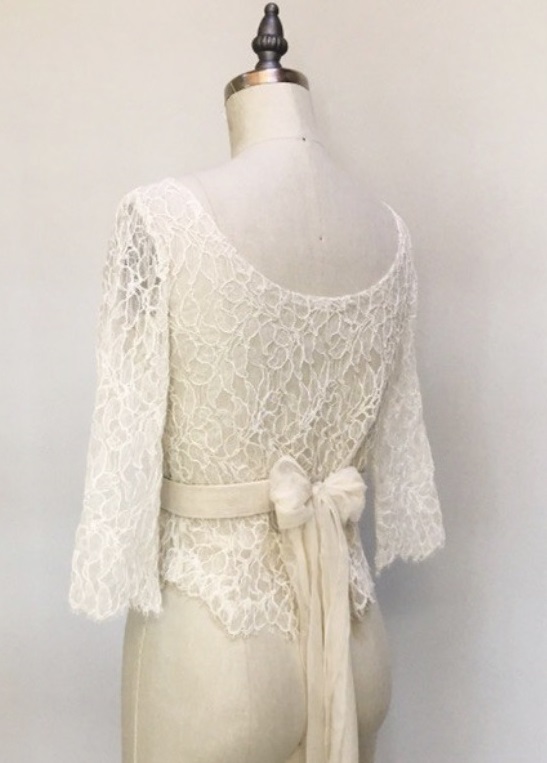 Dimitra ivory lace is a classy and sophisticated choice. To create the stunning look of ivory wedding fabric, our designer has used their expert cording skills to enhance and highlight the pattern's extraordinary depth.
Priya is a superb example of galloon lace and features big, bold floral designs running through the body.
With scallops and fringing at both edges, this ivory lace fabric has an especially lovely handle.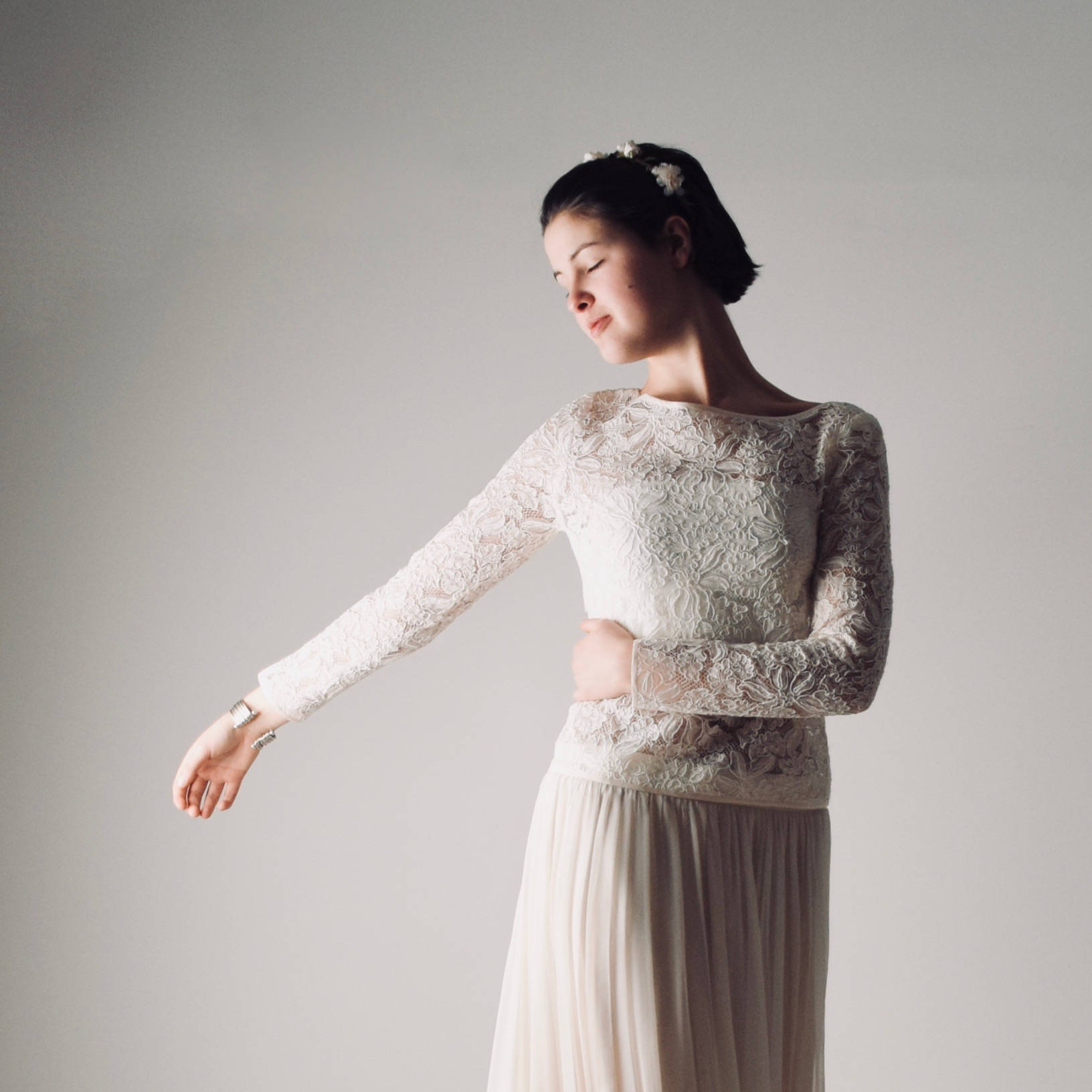 The pattern of flowers and leaves that adorns this elegant wedding lace has been highlighted using beautiful ivory cord embellishment, creating a fabric with wonderful texture.
One edge of the wedding ivory lace features scallops while the other is straight: both edges include a feminine fringe.
Fenella is a French lace that is absolutely breathtaking, covered in a delicate floral design.
Identical fringed and scalloped edges frame the striking design.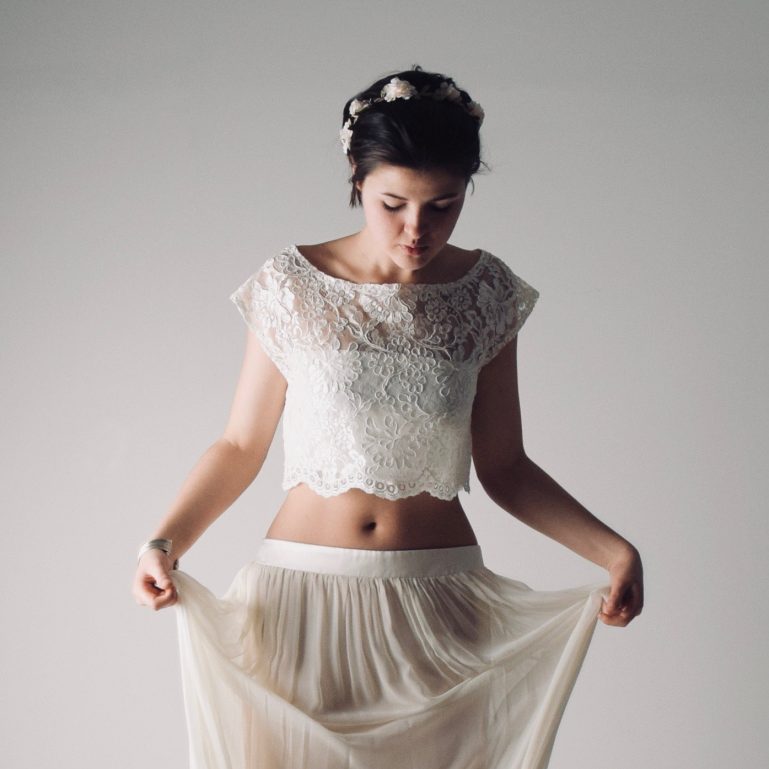 This is one of our big favourites here at Bridal Fabrics, thanks to the dense interlacing and cording used.
Many different sizes and shapes of flower decorate the design, which features matching scalloped edges.
Can you spot the turtle dove hiding in one of these designs? Get in touch and let us know!