At Bridal Fabrics HQ, we're at the forefront of bridal trends and work hard to make sure we stock a range of products to ensure you are too. One recent trend that's hit bridal catwalks the world over is the layered look.  It's a take on Little Bo Peep but with a romantic and edgy feel.  With no puffy underskirt the lace drapes down in a sheath or column shape to reveal the delightful edging of the delicate lace. Characteristically without beading or embellishment, the lace needs to express a whimsical utopian demeanour for the bride.  Bridal catwalk examples were seen from Sassi Holford, Theia, Caroline Herrera and Tadashi Shoji.  Draw inspiration from the image of Sassi Holford's Yasmin layered gown on the left.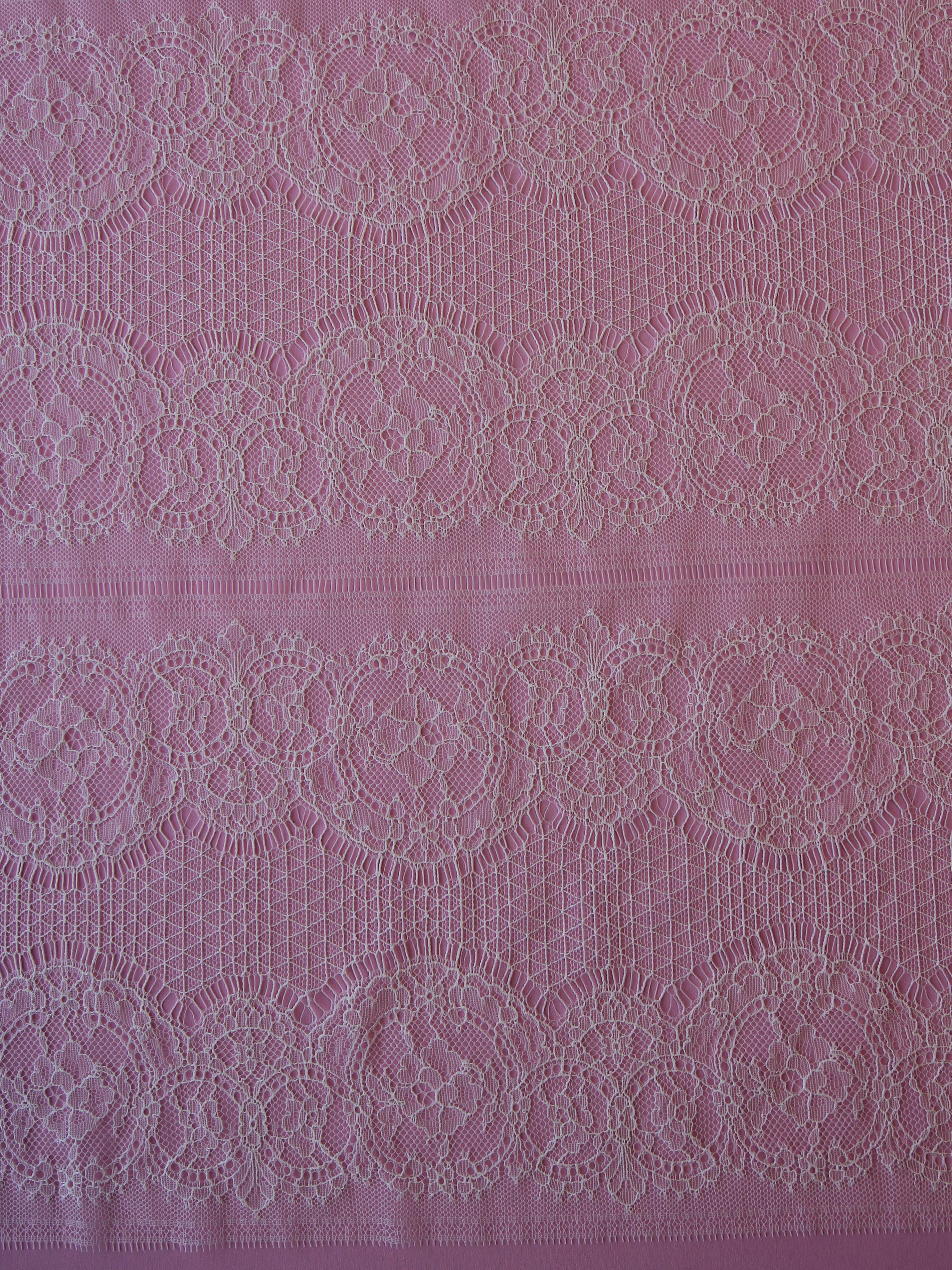 Chantilly Lace is a lovely light weight and delicate lace that works well with this fashionable fairy-tale bridal attire. New Chantilly Lace Merritt is a supremely delicate ivory Chantilly lace only recently added to our range.  A combination of the horizontal repeats and the feminine detailing make this an excellent choice, sure to delight and excite like Tadashi Shoji's version did on the catwalk. 
Alternatively, choose a more traditional floral lace such as the Claudette, a beautiful design of swirling motifs incorporating flowers and leaves and with a scalloped edge which has been delicately fringed – perfect for layering.  For a total on trend 2019 look accompany with a high neck and long sleeves as above.
Take this dreamy, fanciful look and make it ultra-modern with a geometric design.  New ivory Chantilly Lace Zuri is the perfect choice, made of overlapping shapes with an open, fine weave in between.  Send for your free fairy-tale lace samples today!