Wedding Fabric Trends: Starry, Starry Night
Humans have always looked up to the night sky with wonder and amazement. The stars have often been associated with romance: the great William Shakespeare described his Romeo and Juliet as "star cross'd lovers". If you are lucky enough to have found your celestial love match then this is the Bridal Fabrics blog edition for you!
Wedding dress lace featuring star motifs and embellishments is big news on the bridal couture scene right now and so we have picked out four of these fabulous styles from our online fabric shop to inspire you. Join us as we head into the mighty mystery of the night sky...
Inspired by the beauty of the cosmos, Pabla is a heavenly bridal lace decorated with an eyecatching array of stars, the largest of which frame a dainty yet decadent lace design. Many of the stars are embellished with subtle, light-catching sequins and there are also a number of small crescent moons incorporated within the delightful pattern.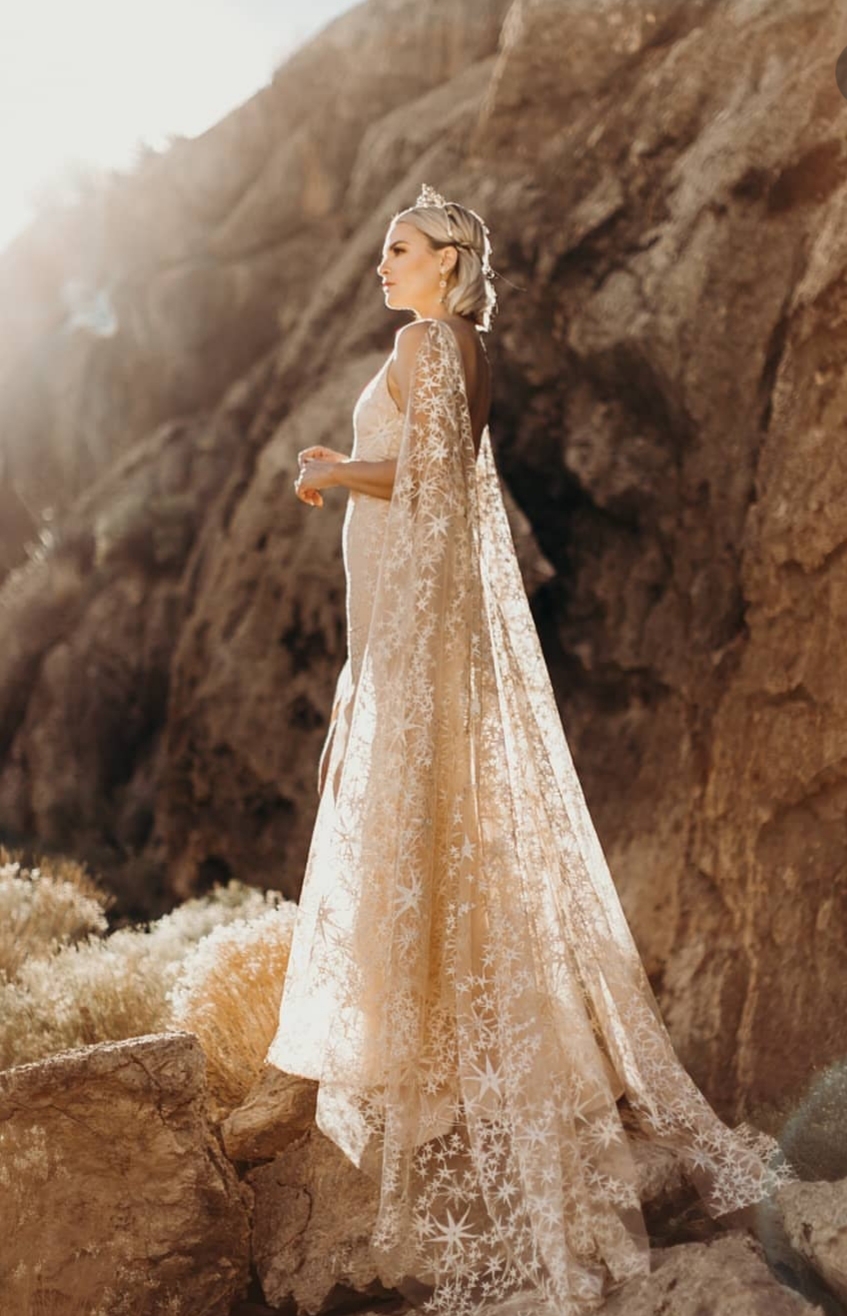 Elegant, ornate and finished with scalloped edges, Selina ivory lace features a galaxy of stars that have been artfully arranged on the fabric; some of these stars boast a chiffon fabric base. The fabric has an attractive lustre that is enhanced with the addition of pearls, beads and sequins.
The name says it all! A magical arrangement of different sizes of stars run across this fabric, which is extra-wide at 155cm. These stars have been expertly woven onto an ivory tulle that has a wonderfully soft handle and decadent drape.
Luxuriously soft to the touch, Ailsa is a classic Chantilly wedding lace online and features plain edges that give it great versatility and flexibility. Petite six-pointed stars run throughout the patterns bode; these stars have been geometrically arranged, resulting in a truly hypnotic effect.
Find more star-inspired online fabrics on the Bridal Fabrics website!