Ivory Beaded Lace: Infinite Versatility
Beaded lace fabric used on a wedding gown is guaranteed to create drama, excitement and a sense of luxury. There are so many different ways in which beads and other wedding dress embellishments can be used so every beaded lace is absolutely unique. Here are some of our favourites, accompanied by photos using these materials that have been kindly shared to our online gallery.
This incredibly attractive ivory raschel lace fabric has been beaded by hand, creating an unashamedly flamboyant look.  Matching scalloped and fringed edges frame the exuberant style, which is further enhanced with a multitude of sparkling sequins and milky-white pearls. In our photo, bride Anna wears a striking, regal wedding gown made using Diamond ivory beaded lace.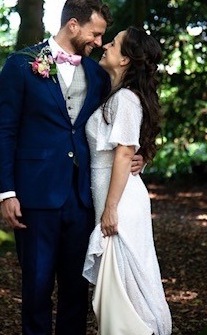 This image shows bride Marieke Hendriks who usually spends her time designing gowns for other people! Marieke designs wedding gowns at Ieks Bridal so was the natural choice to design her very own gown, for which she chose Britte ivory beaded lace from Bridal Fabrics. Embroidered by hand and with silver thread running throughout, this is a luxury lace based on the most delicate of mesh fabric. Sequins and beads are tastefully used to add subtle yet striking sparkle. As well as ivory, Britte is available in nude, black, grey, navy, red or gold.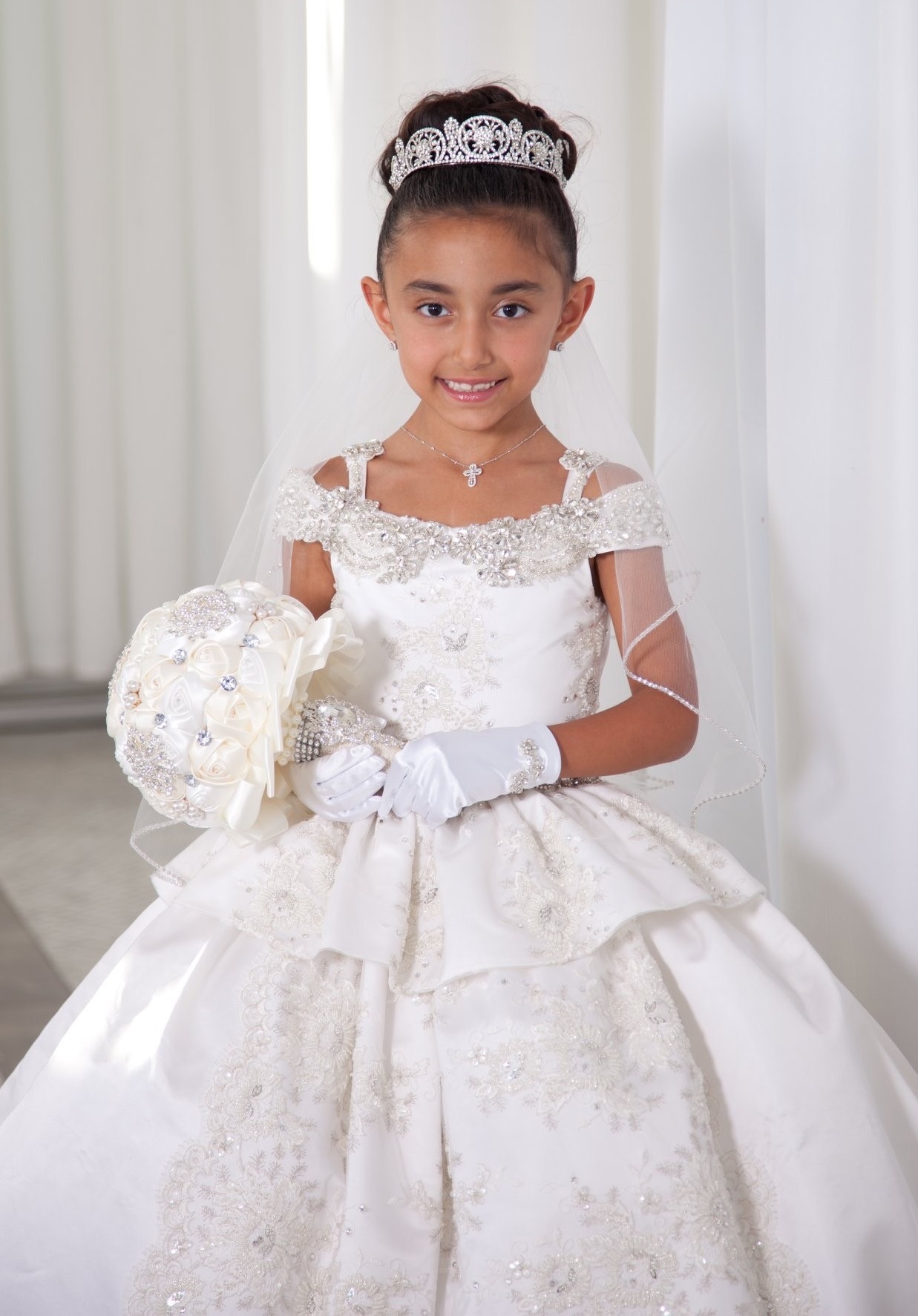 Our last image is not of a wedding gown but of a beautiful first communion dress. The dress was created by Elizabeth Davanzo at US-based B Y Boutique using Maya ivory beaded lace from bridal fabrics. This eyecatching, feminine lace fabric features floral bouquets running throughout; these are embroidered onto a delicate, lightweight tulle. Maya is an exultant design, featuring hundreds of spherical and tubular beads, silver and clear sequins of different shapes and silver filigree thread in abundance.
Find these and many more beaded lace fabrics on our website.